Specialized Services
Bridges & Structures
Wagman Heavy Civil, Inc. builds/rehabilitates bridges, highways, cut & cover tunnels, retaining walls, interchanges and other structures.
With over 100 years of bridge construction experience, Wagman has evolved into one of the leading contractors in the markets we serve.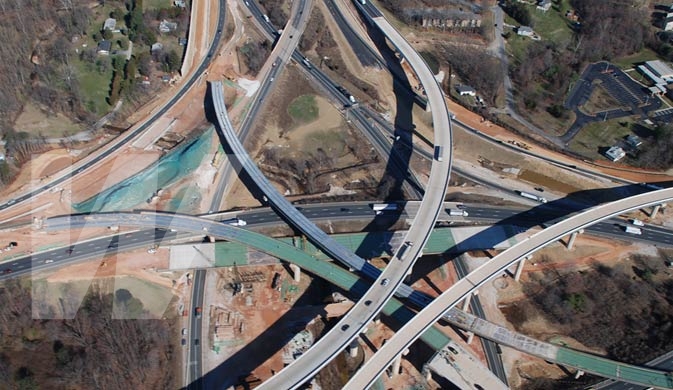 Wagman Heavy Civil, Inc. has received national recognition for their role on notable projects including the Pennsylvania Turnpike's Susquehanna River Bridge, the first segmental bridge in Pennsylvania, and Woodrow Wilson Bridge Projects, where Wagman was the largest contractor on site by contract dollar volume after receiving five separate contracts. This marked Wagman's transition into the "mega-projects". In 2010, Wagman completed the award winning I-95/I-695 Interchange reconstruction joint venture mega project in Baltimore, MD. In addition, Wagman worked in joint ventures on two separate contracts for the Intercounty Connector in Maryland and received national exposure for their efforts to minimize environmental impact on this very environmentally sensitive project. In 2012, Wagman completed the Egg Harbor Route 52 Causeway Bridge Project in New Jersey, a complex joint venture project.