Expertise
Pre-construction
Pre-construction is a critical part of the construction process. Decisions made throughout the pre-construction phase lay the foundation for the construction phase of the project.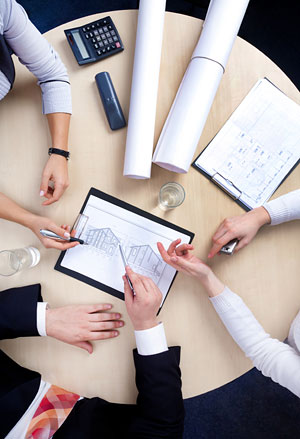 During the pre-construction phase, the construction team is formed, design decisions are made, and a Guaranteed Maximum Price (GMP) is often established. The best opportunity to save time and money is in the pre-construction phase.
Wagman Construction Pre-Construction Services
Wagman is an integral part of the pre-construction team, and can provide a smooth transition from the pre-construction phase to the construction phase of a project. We take the lead on coordinating regularly scheduled pre-construction team meetings, where early clarifications help to facilitate open communication and prevent conflict throughout the duration of the project.
Pricing the project at various stages of design allows the team the opportunity to alter the scope as necessary to maintain the project budget. We offer options and recommendations to the owner which provide value without compromising the integrity of the project.