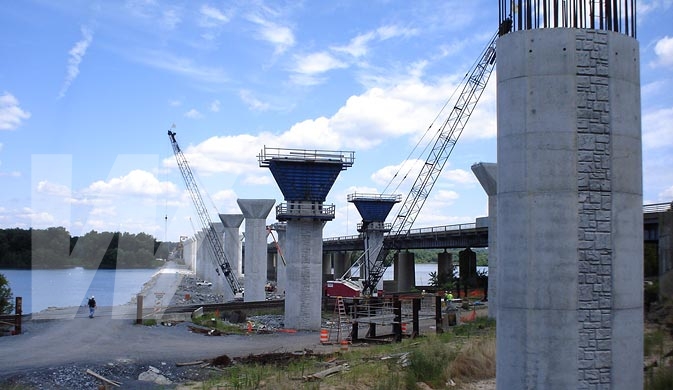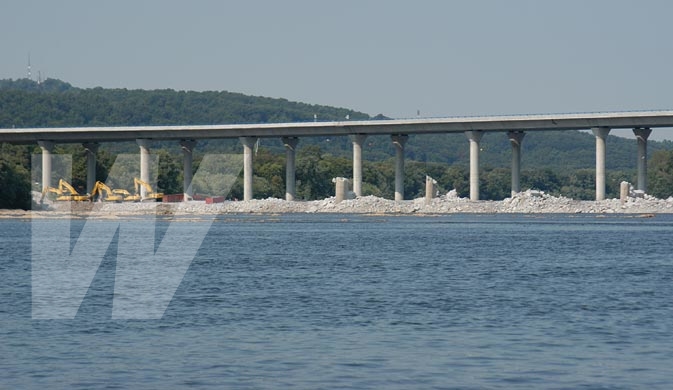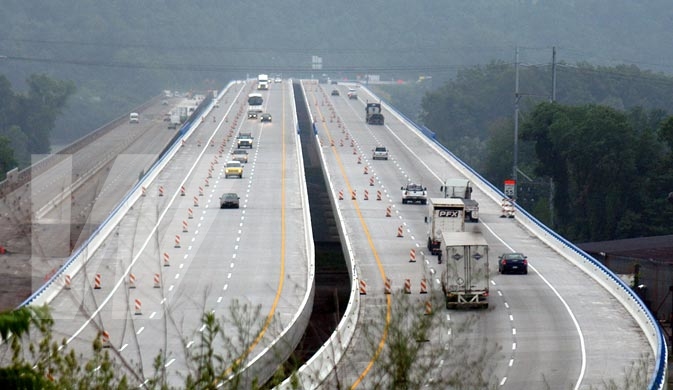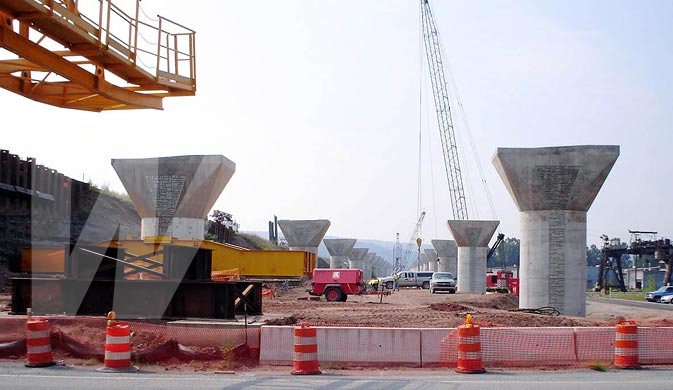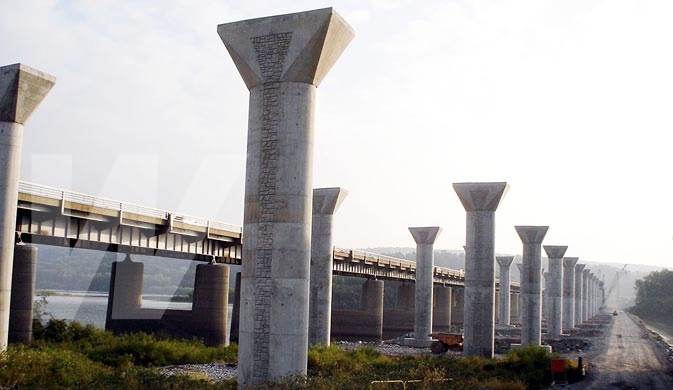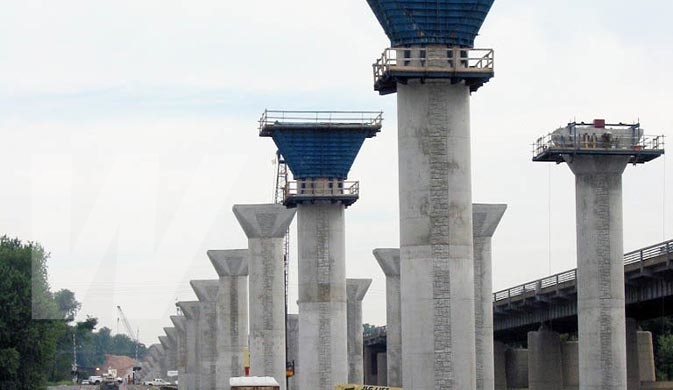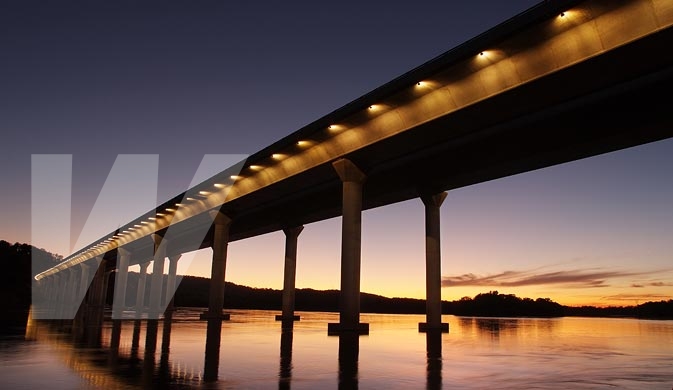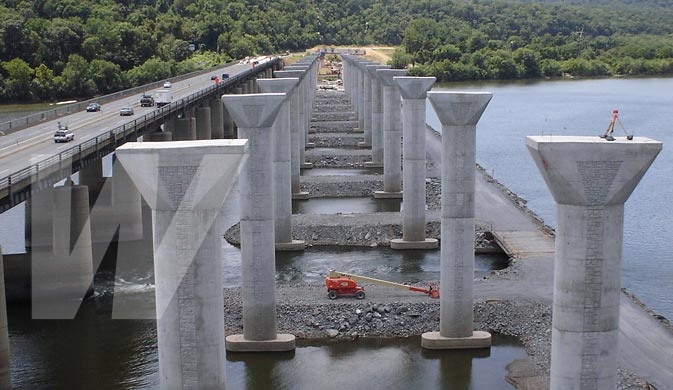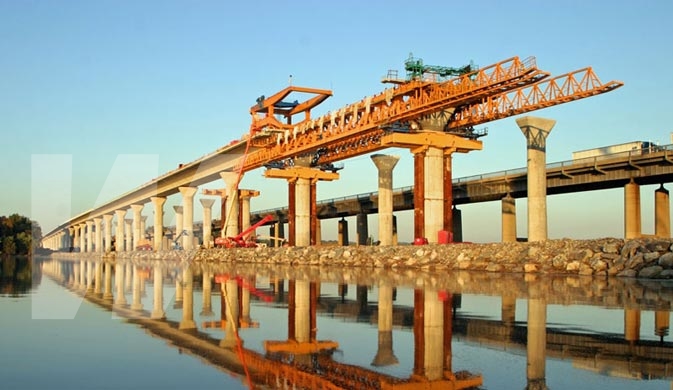 Location

Connecting York & Dauphin Counties, PA

Duration

December 2004 – May 2007

Joint Venture Partner

Edward Kraemer & Sons, Inc., based in Plain, WI.
The Pennsylvania Turnpike Commission awarded the $82 million project to the joint venture partnership. This project involved constructing twin bridges, providing 6 lanes of traffic across the Susquehanna River on the Pennsylvania Turnpike. The project included constructing new piers and abutments for the substructure and constructing parapets and railing on the 5,700-foot long superstructures.
Key Challenges & Project Details
Piers: 78
Drilled Shafts: 180
Abutments: 4
The original span which was built in 1950 with 4 lanes of traffic
The 2 new precast segmental bridges built North of the original structure, created 3 lanes Eastbound and 3 lanes Westbound
Native American artifacts were found on the islands in the Susquehanna River and the archaeological dig delayed the project's bid date
Construction access was provided using a stone causeway with temporary bridges. The causeway required constructing in two stages, in order to maintain the required opening in the river.
The segmental concrete substructure was produced in a casting yard adjacent to the project
This marked Wagman's 17th project over the Susquehanna River
This was the first large pre-cast, post-tensioned segmental bridge project in Pennsylvania
What is a pre-cast Segmental Bridge? A pre-cast segmental bridge is a structure in which pre-cast concrete segments (parts of bridge) are constructed in a pre-cast yard, transported to the bridge site, lifted into place, and then pulled together by post–tensioning cables. After the cables are tensioned, false work can be removed and the structure will support itself. Normal bridge construction includes the erection of steel or concrete beams and then pouring the deck in place.
The Pennsylvania Turnpike Commission specifically required that grooving and grinding services be provided on this high profile project.
Project Fun Facts
Upon Completion, the PA Turnpike hosted a "Once & Done Turnpike Run" to benefit the Boys and Girls Club of Central PA. Participants in the Once & Done Turnpike Run had the opportunity to be the first travelers on the new, majestic span. Wagman was a proud supporter of this event.