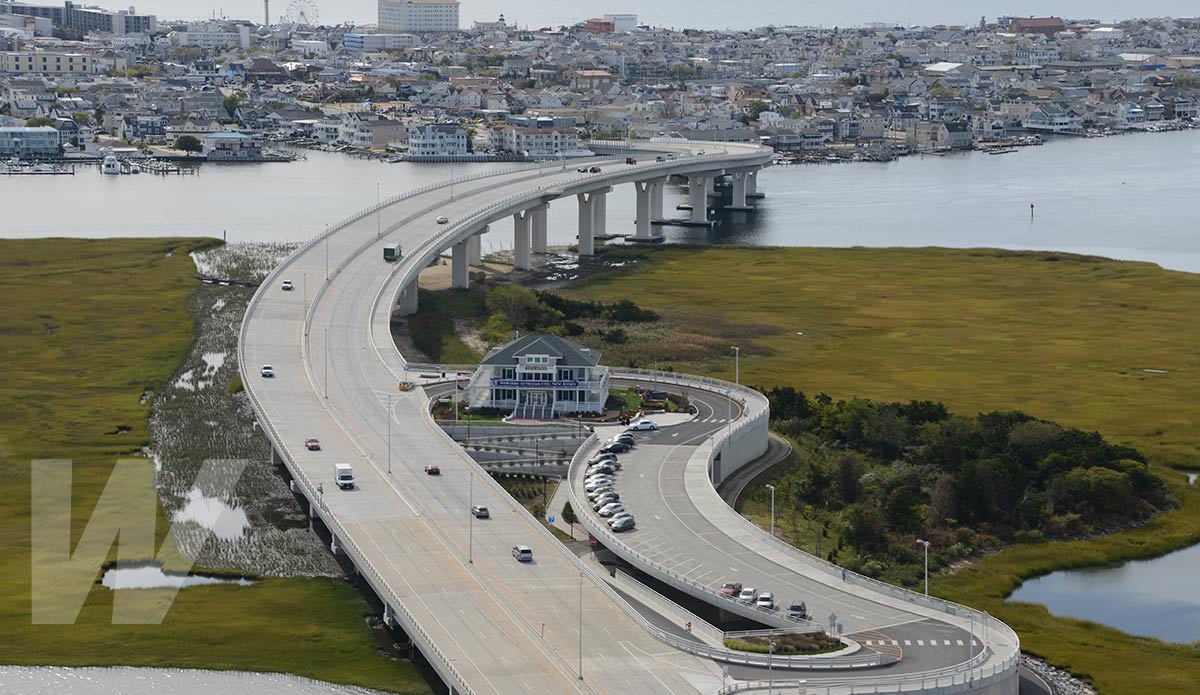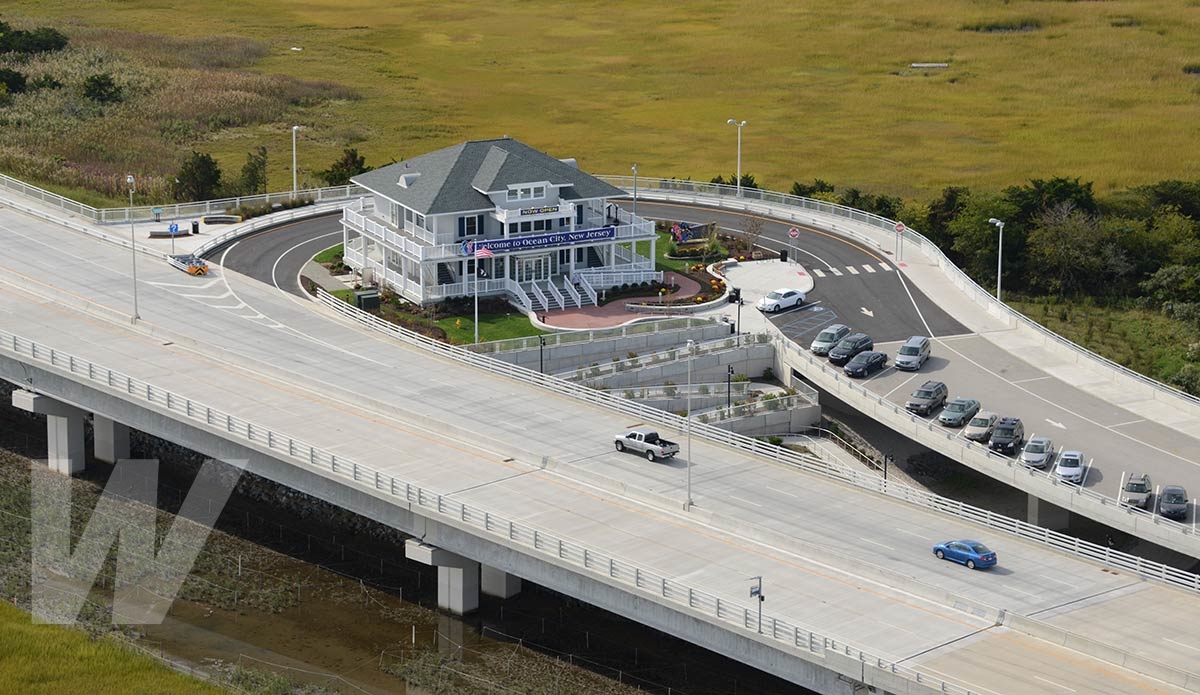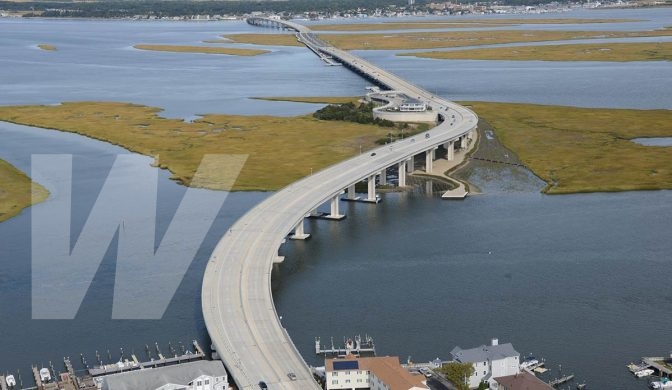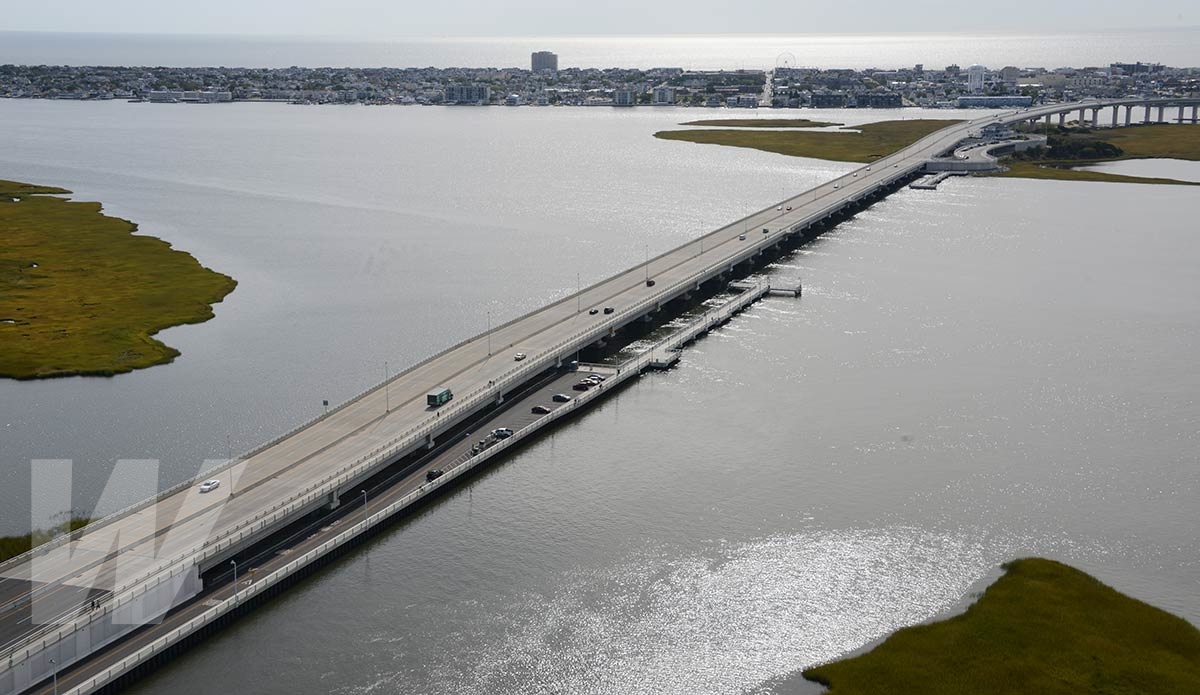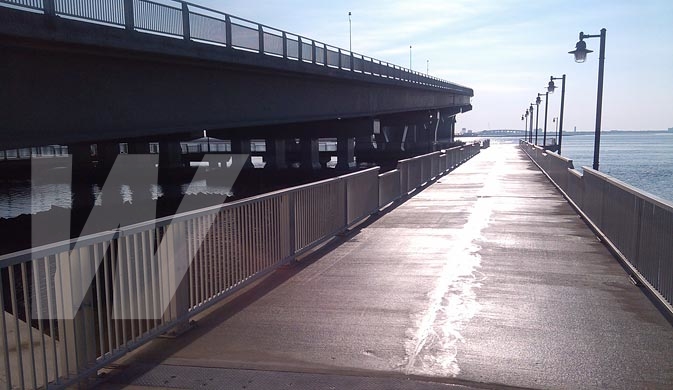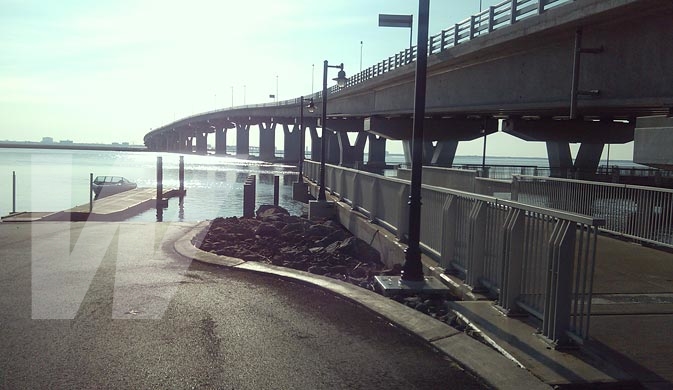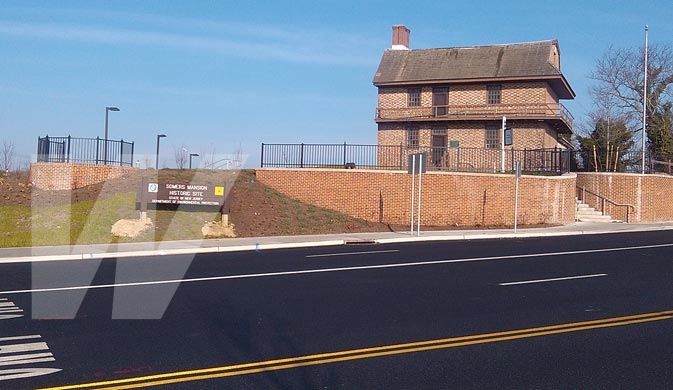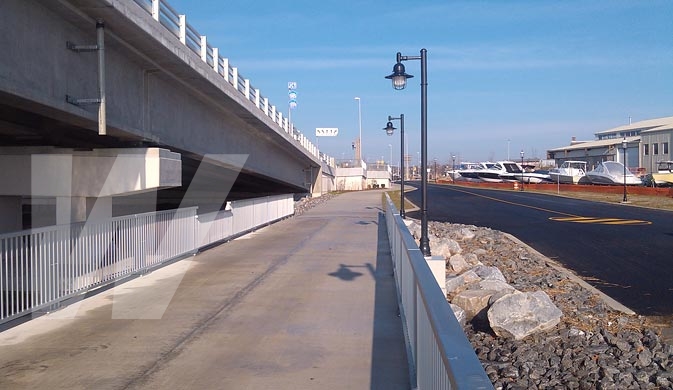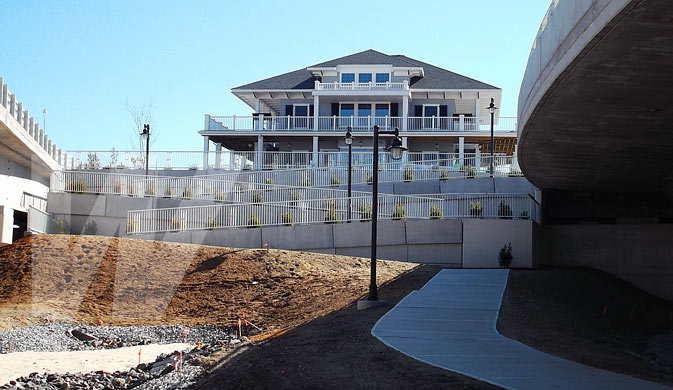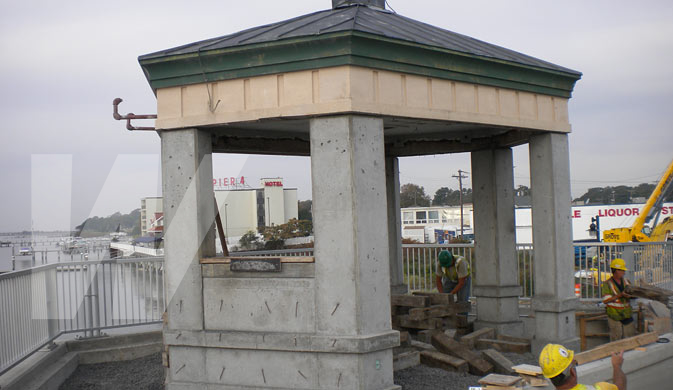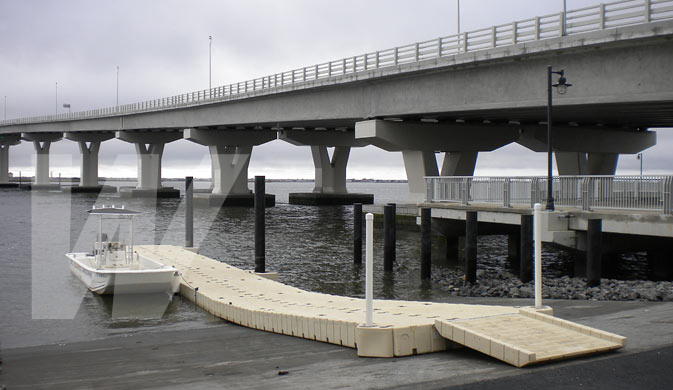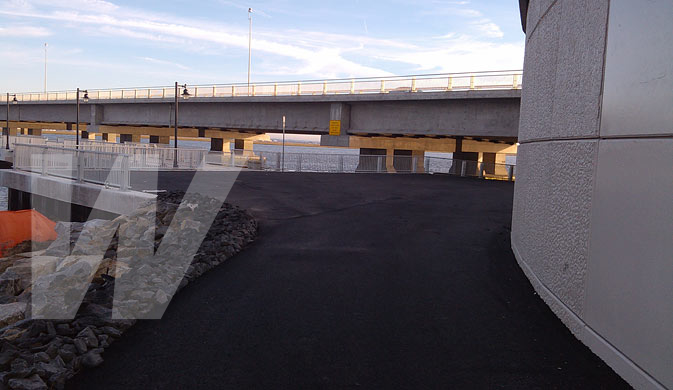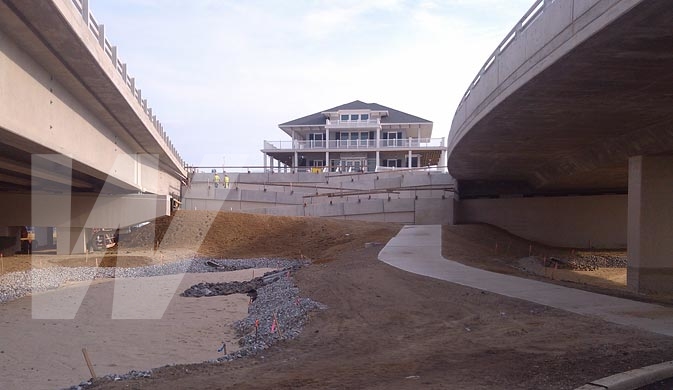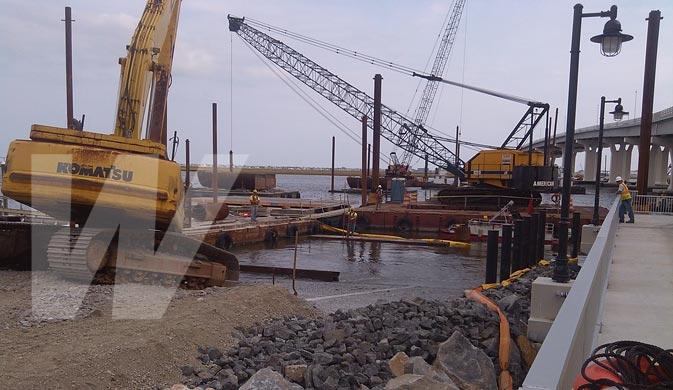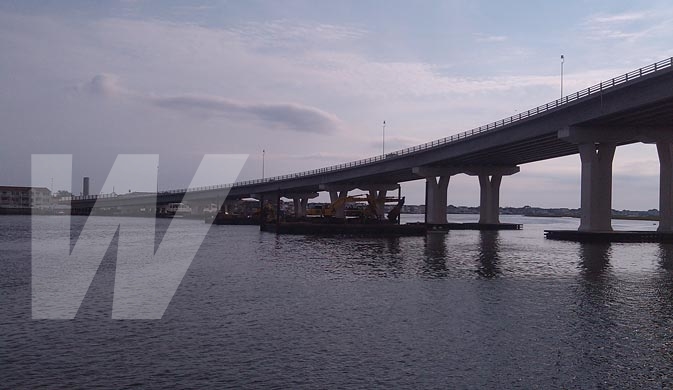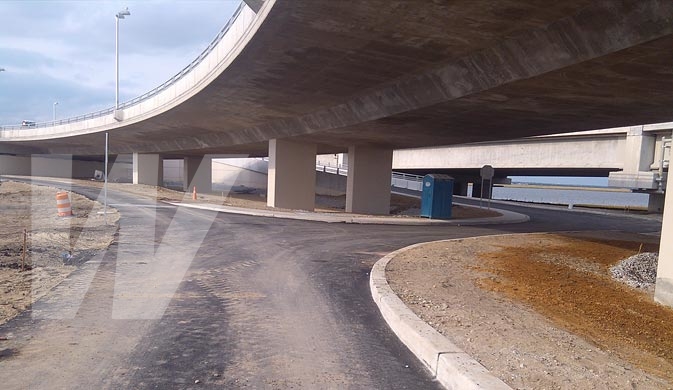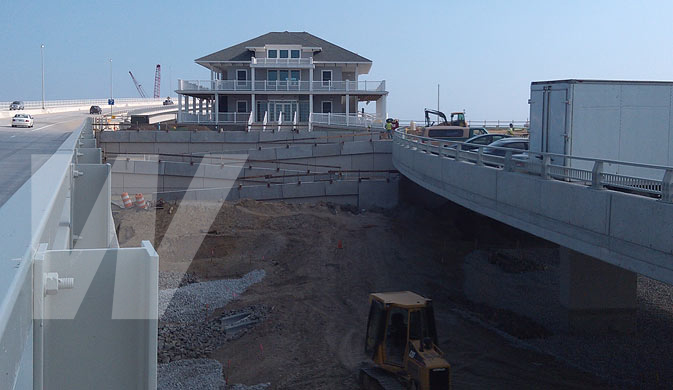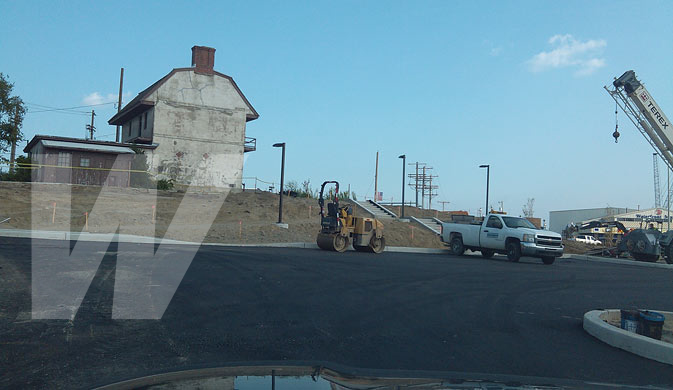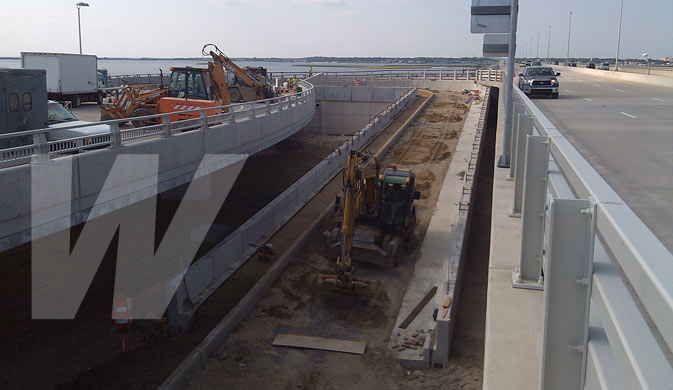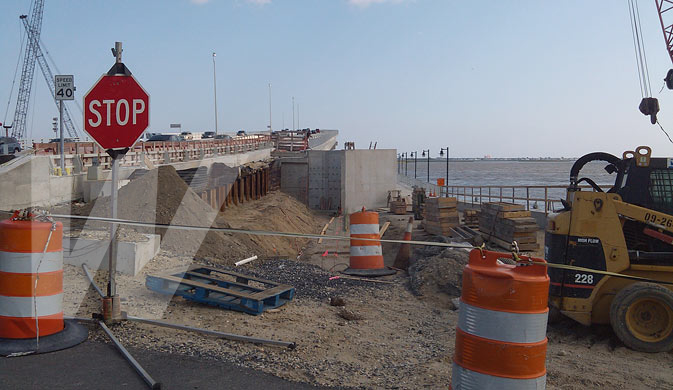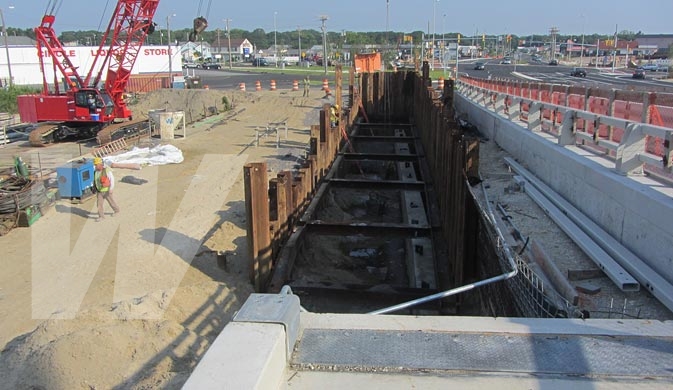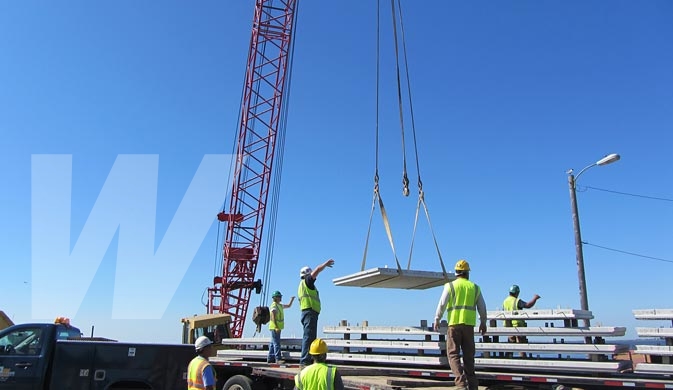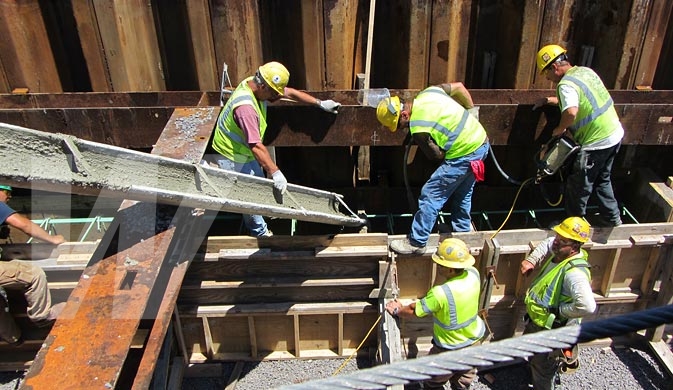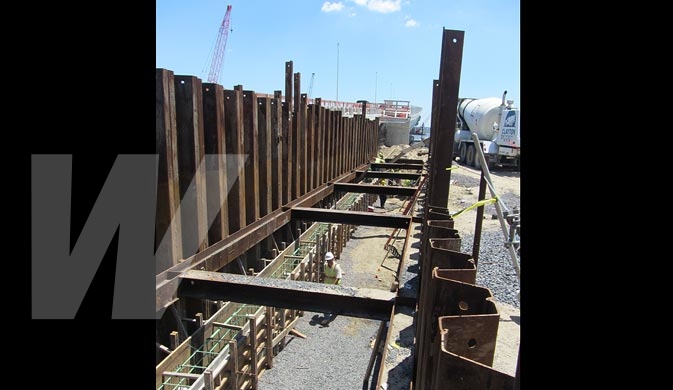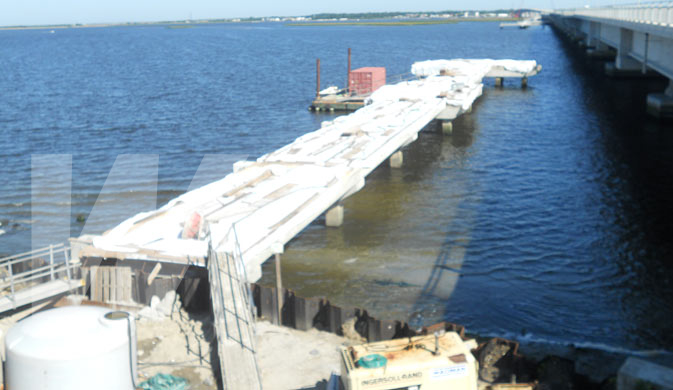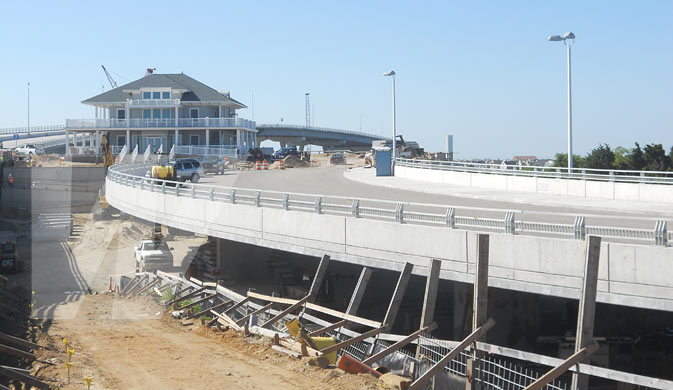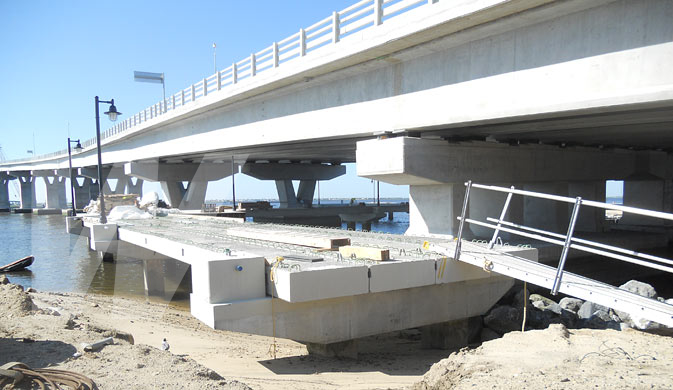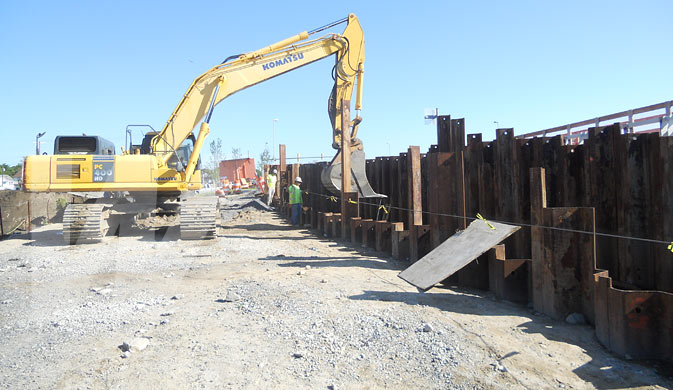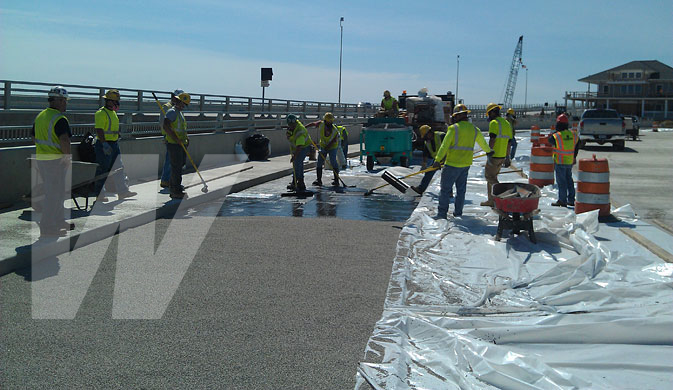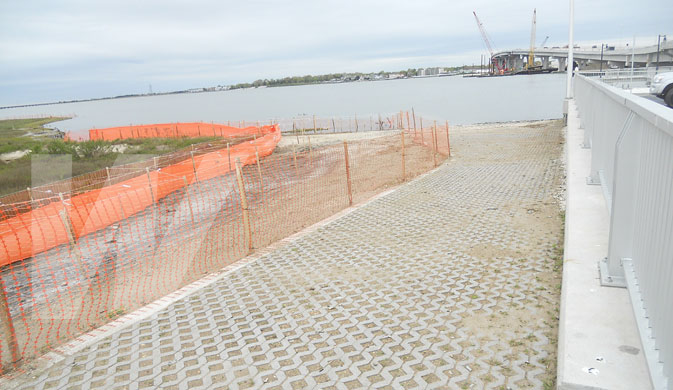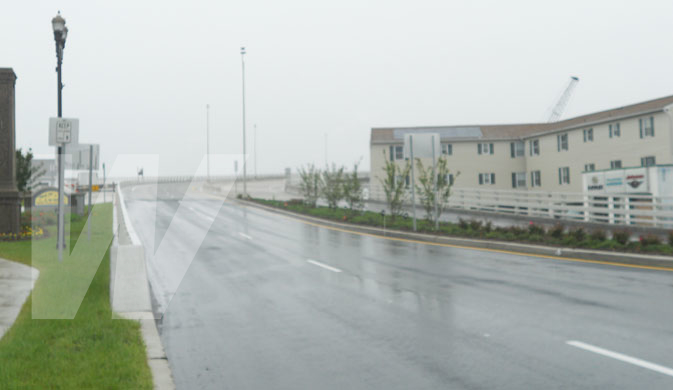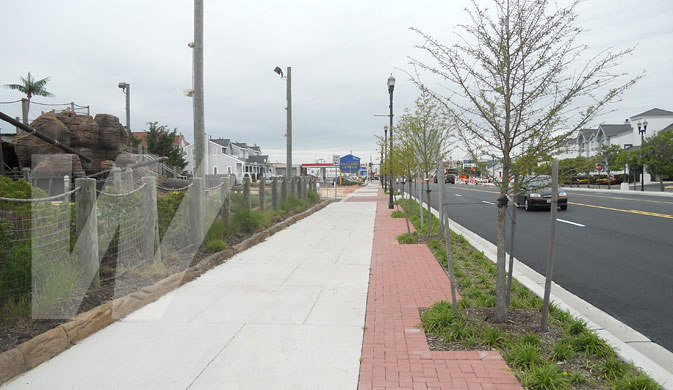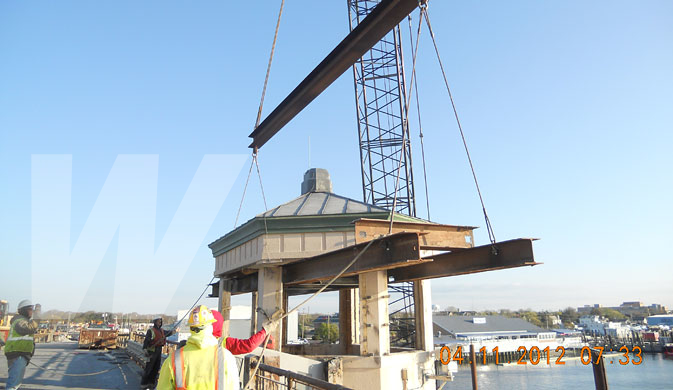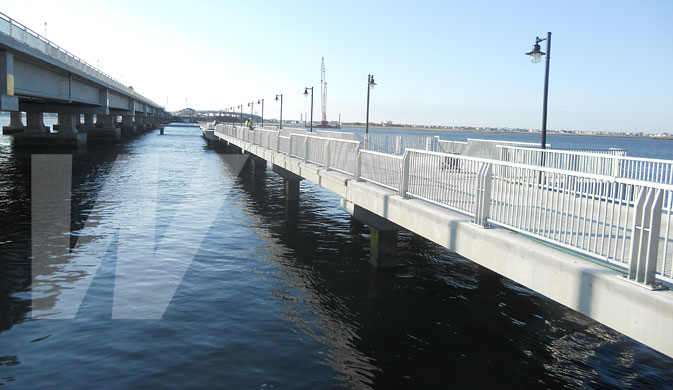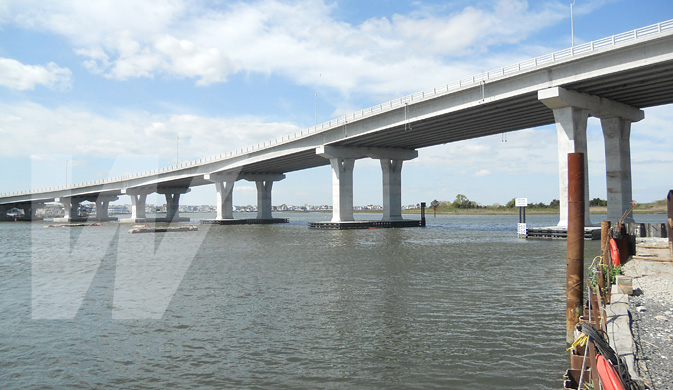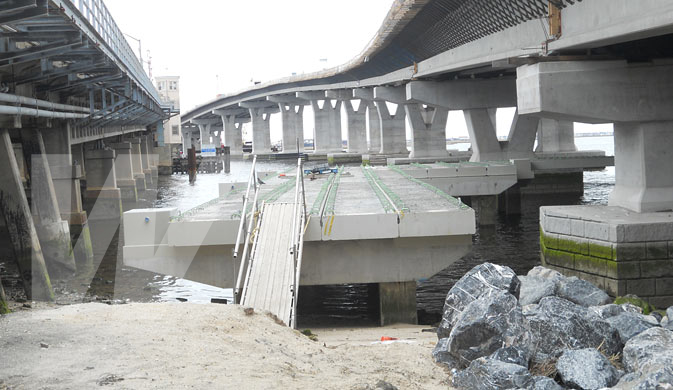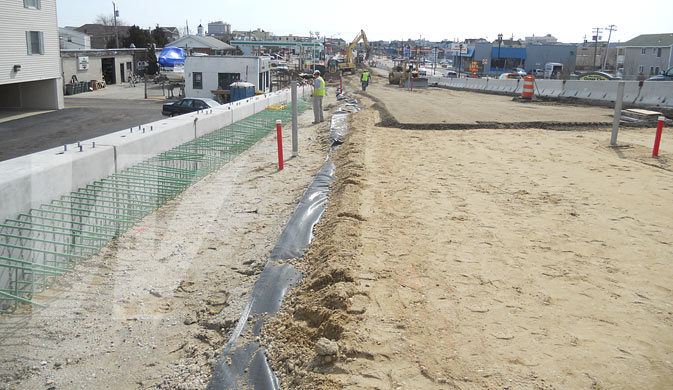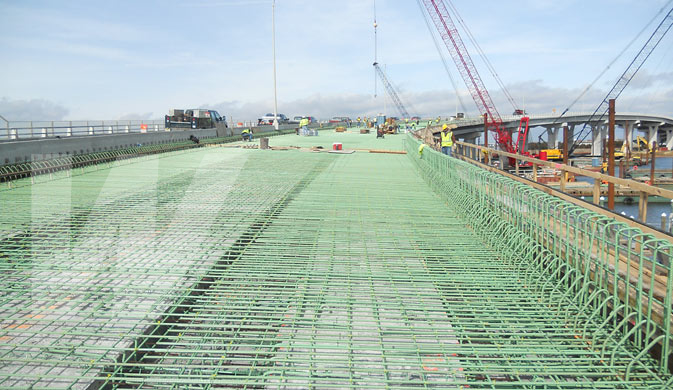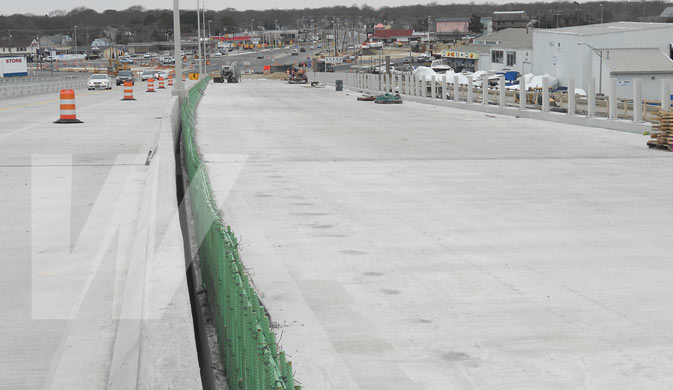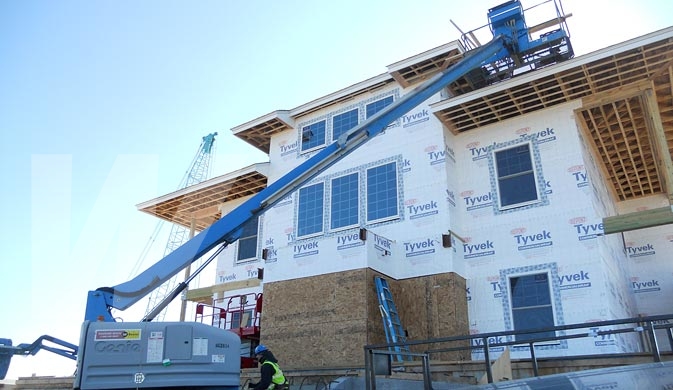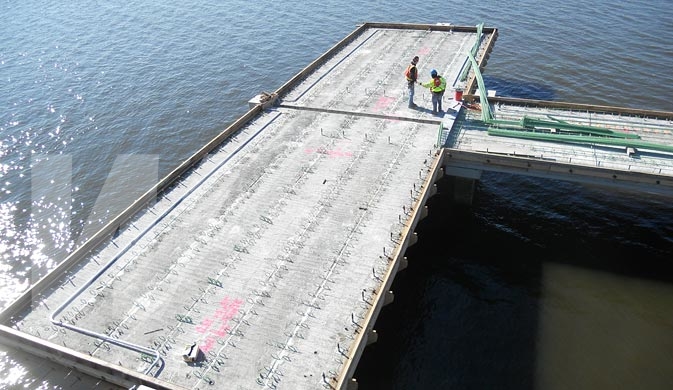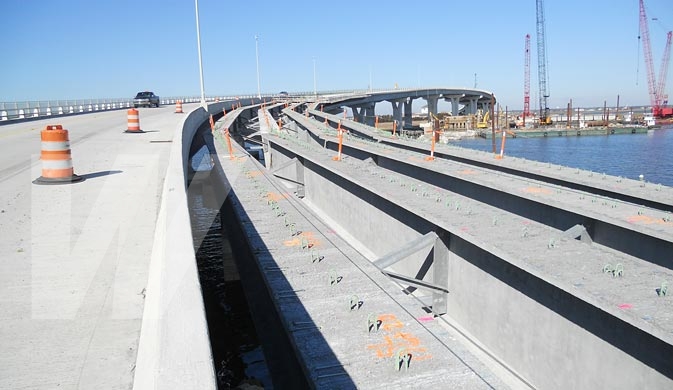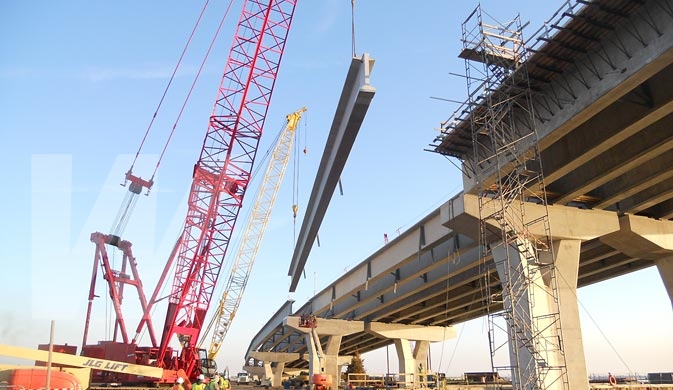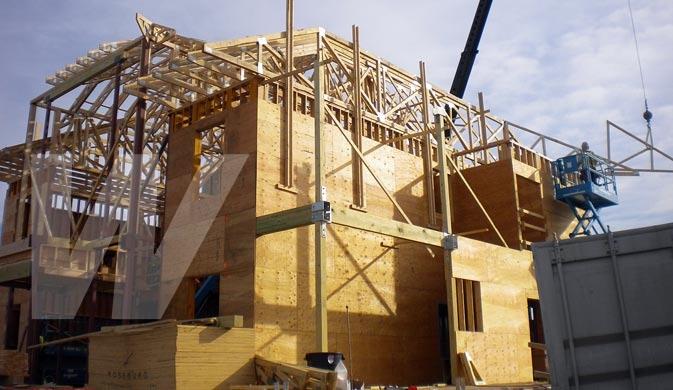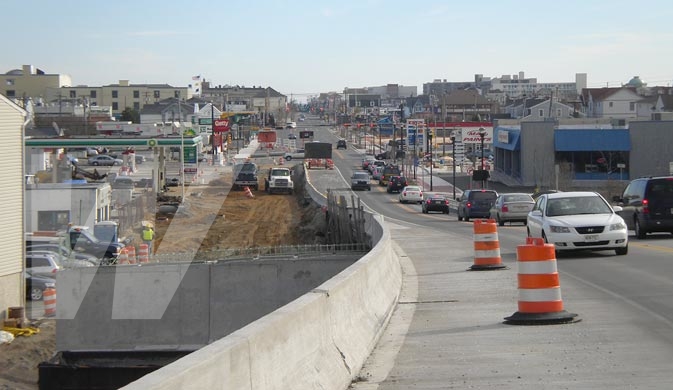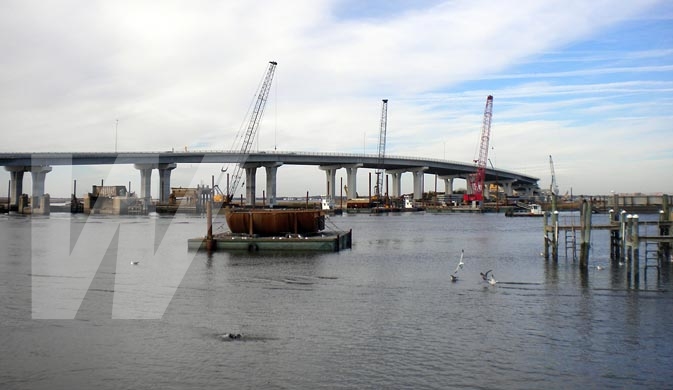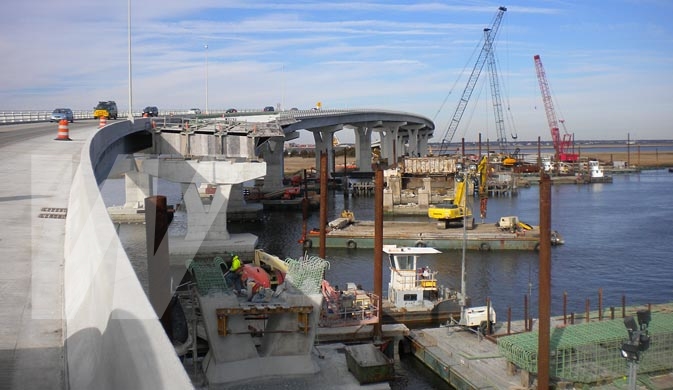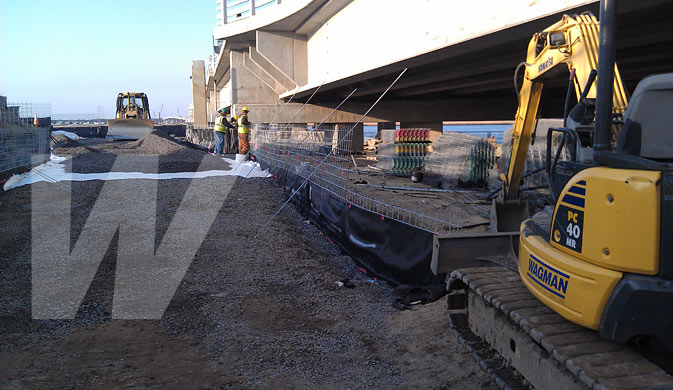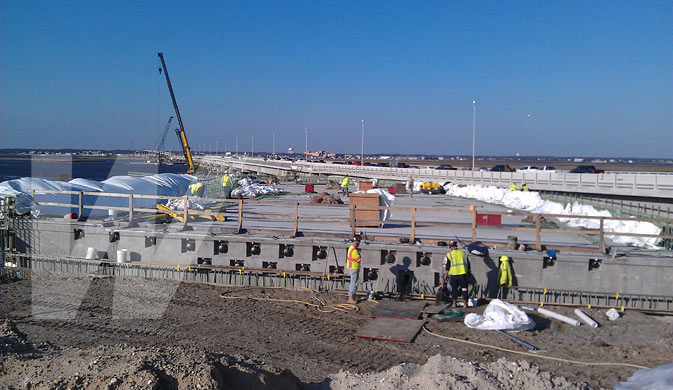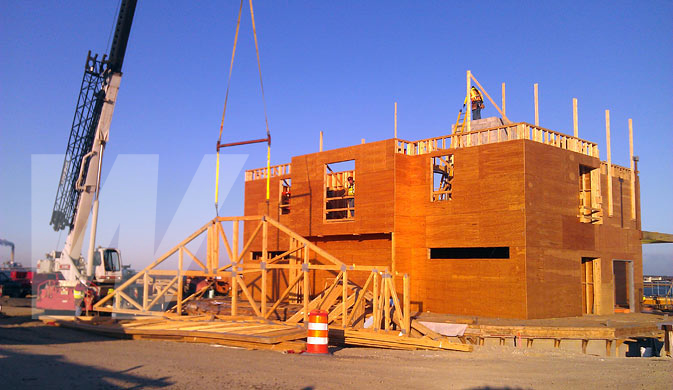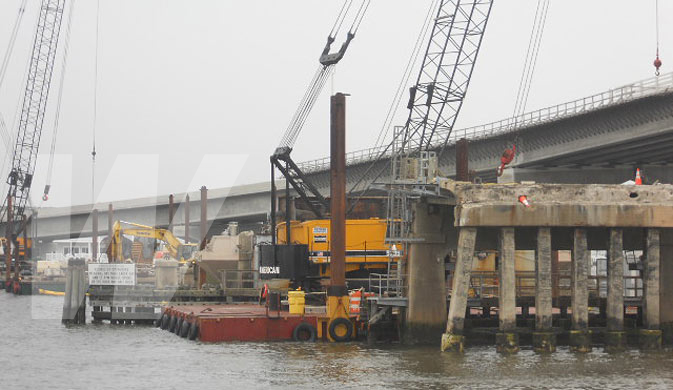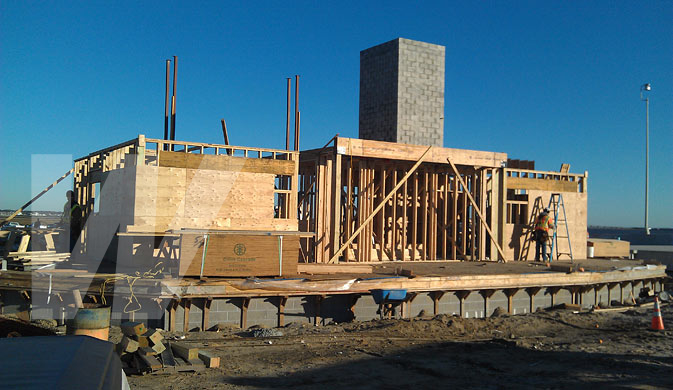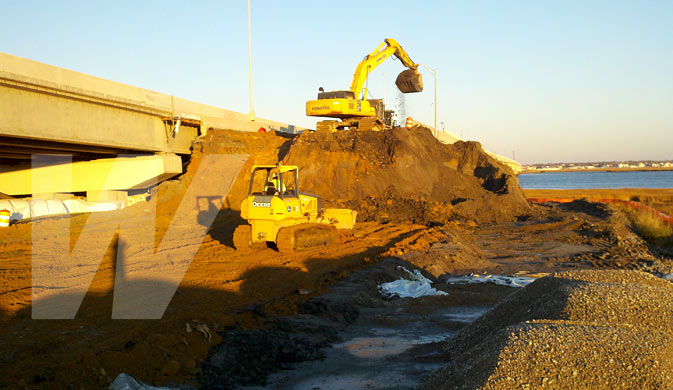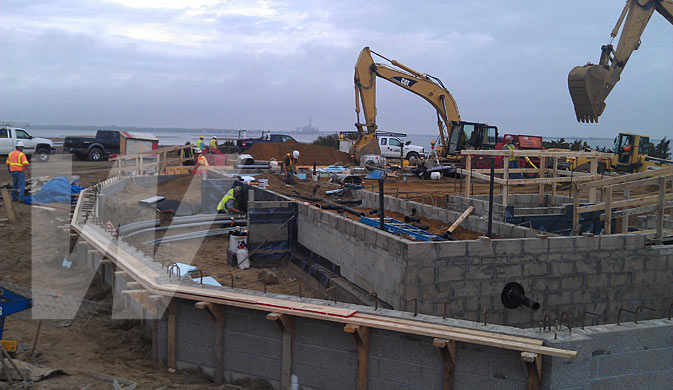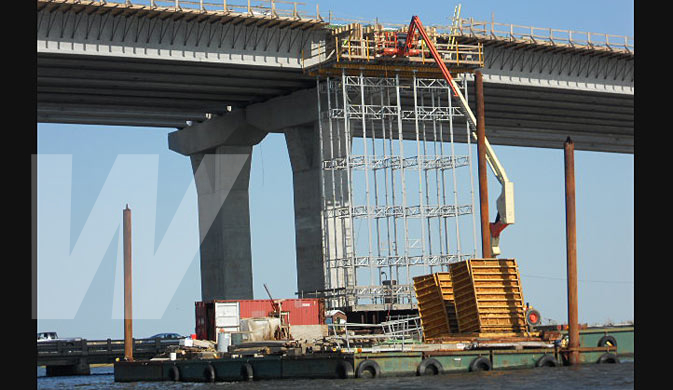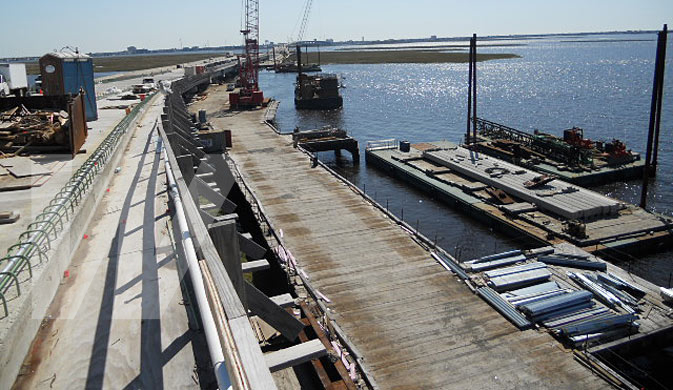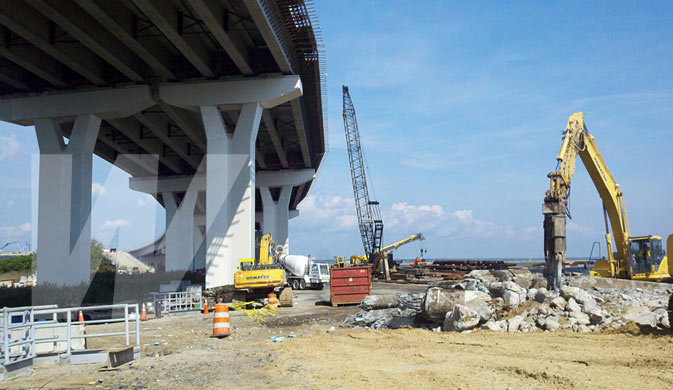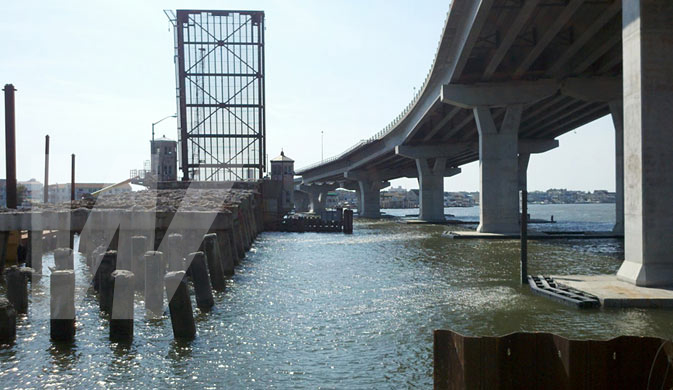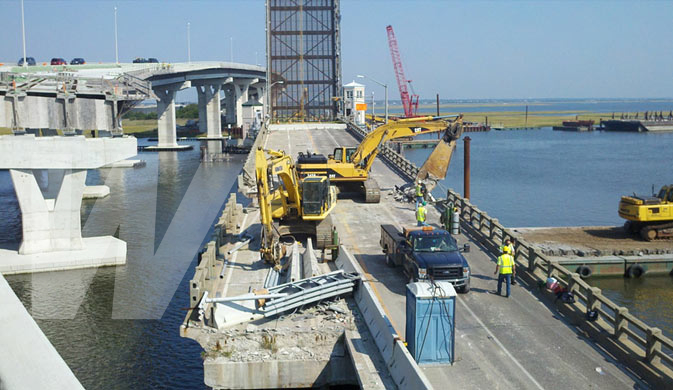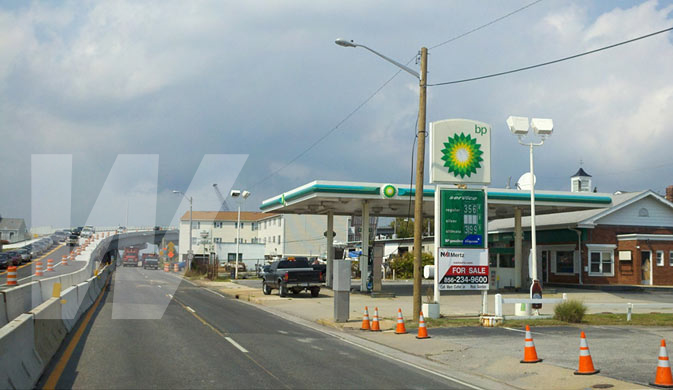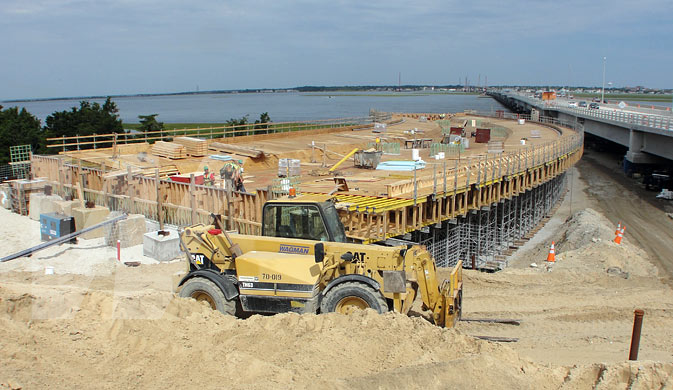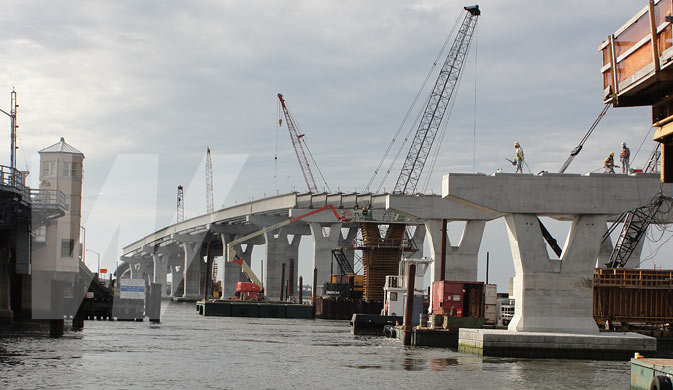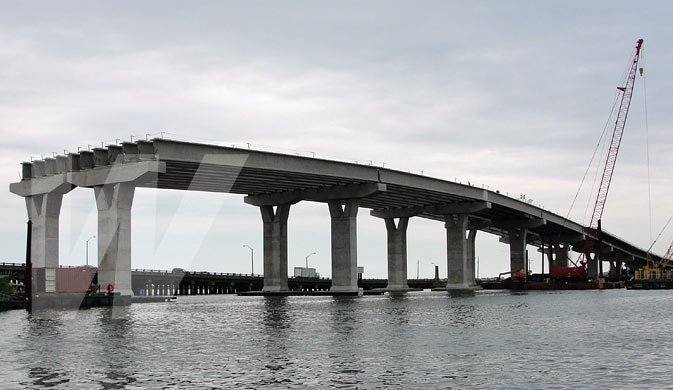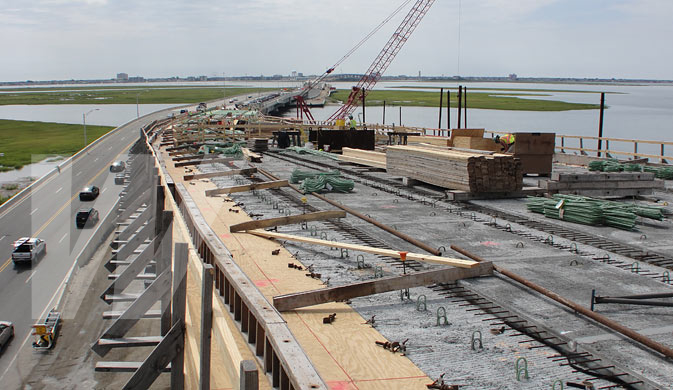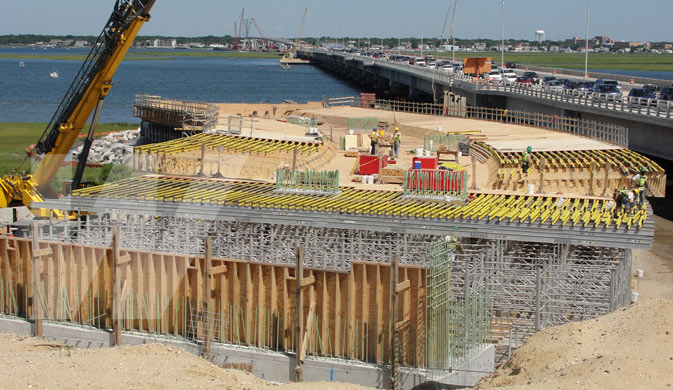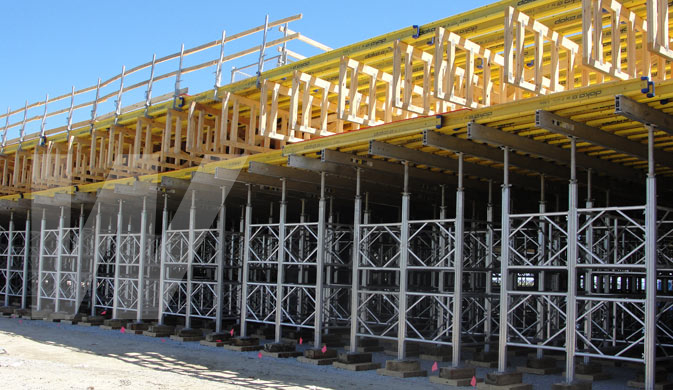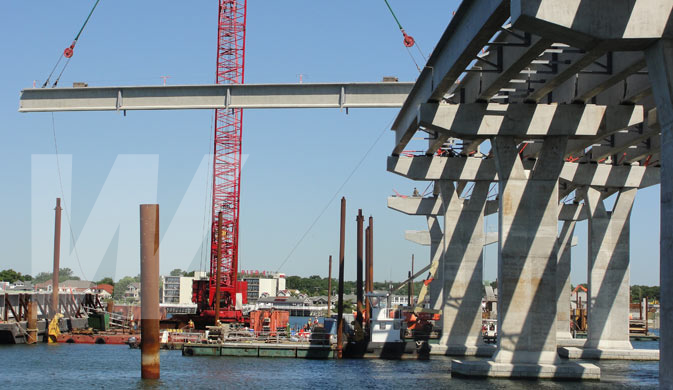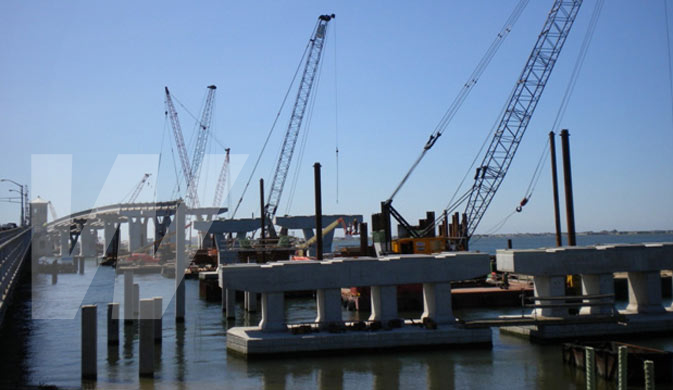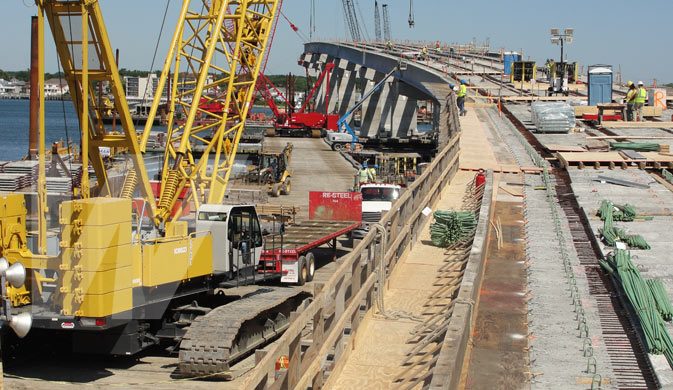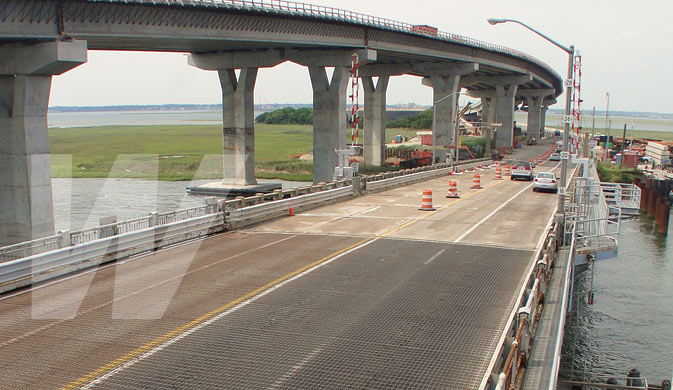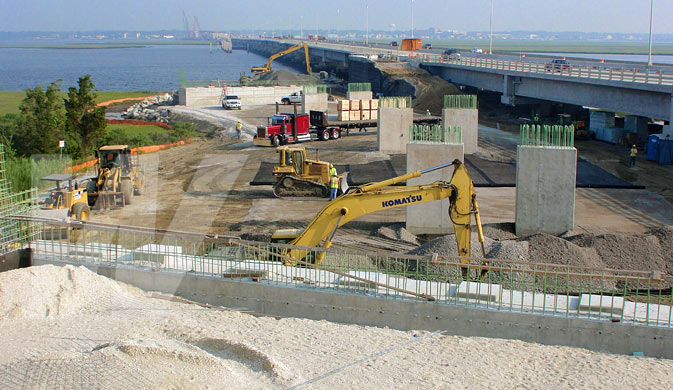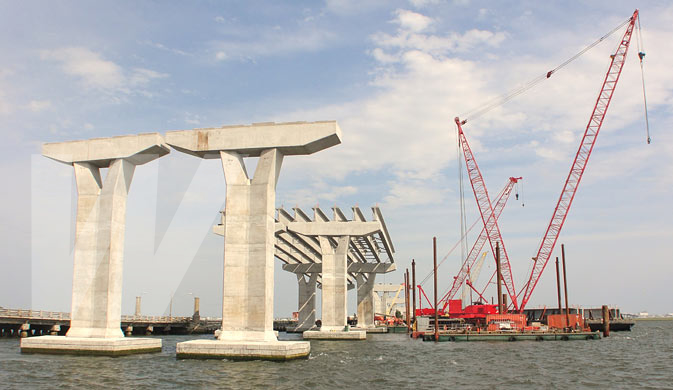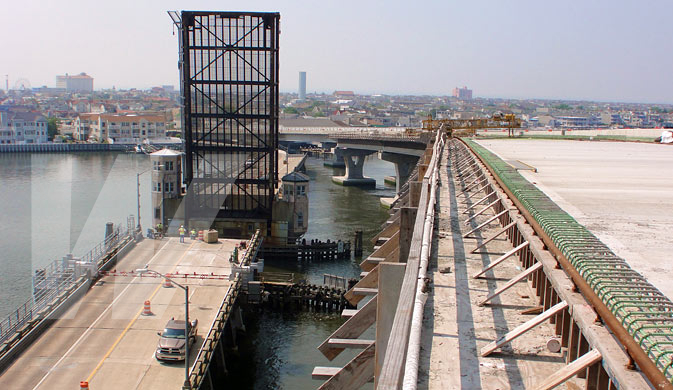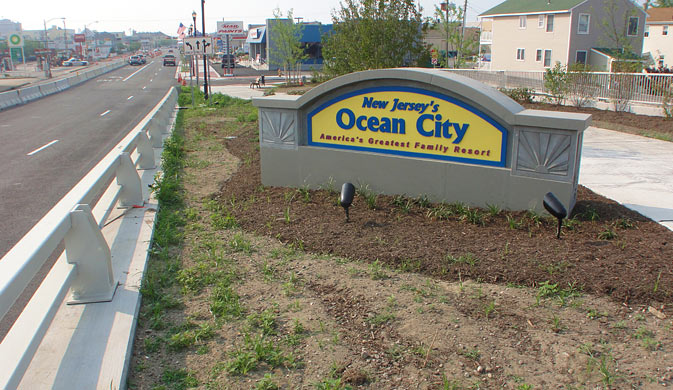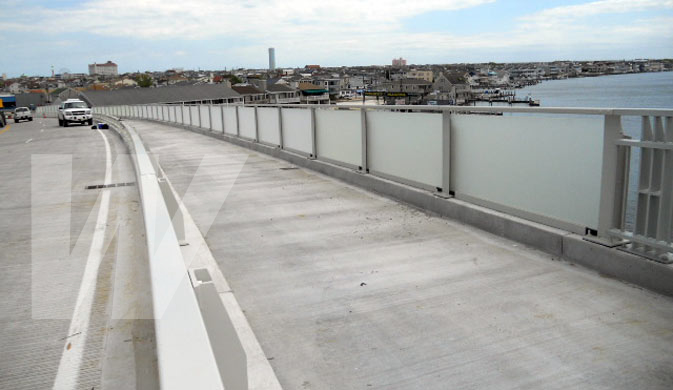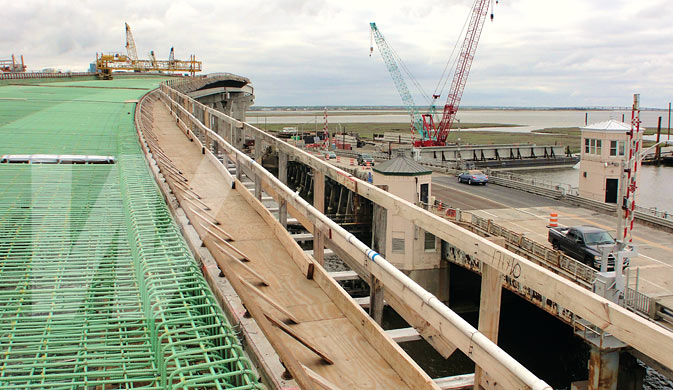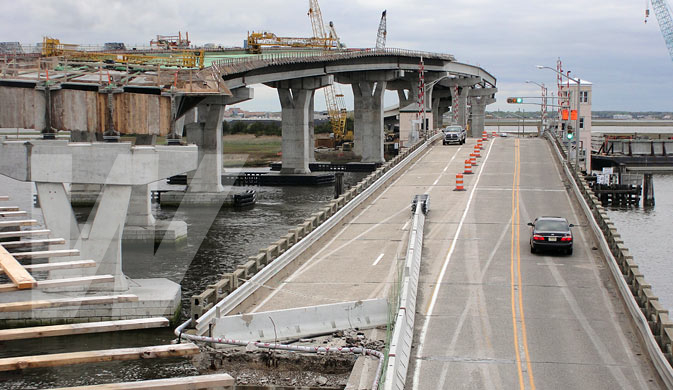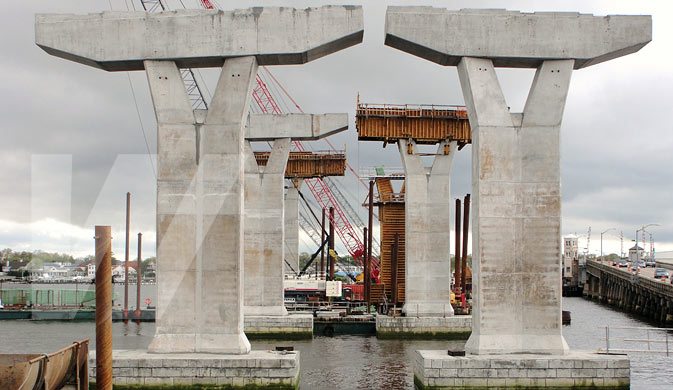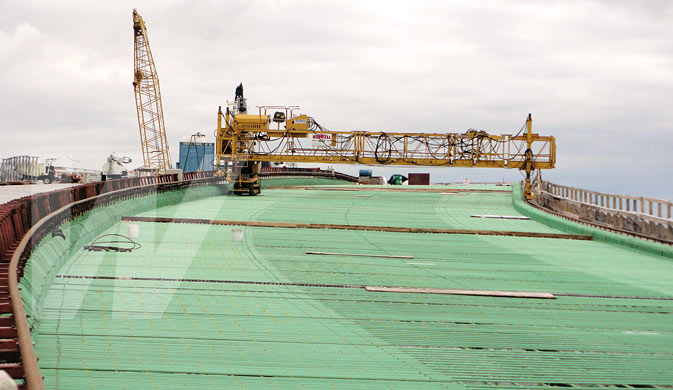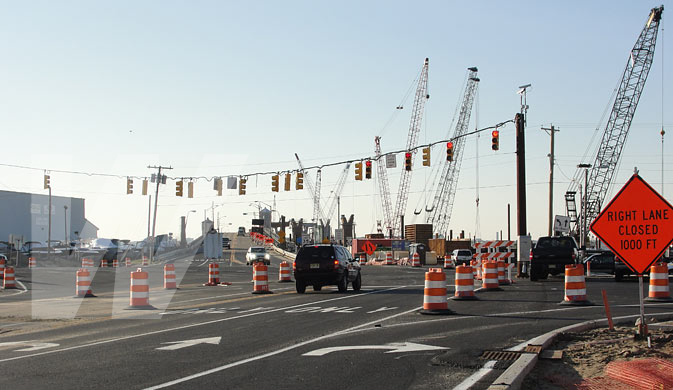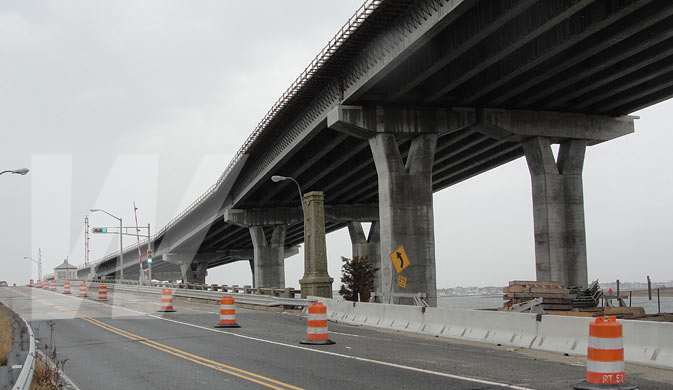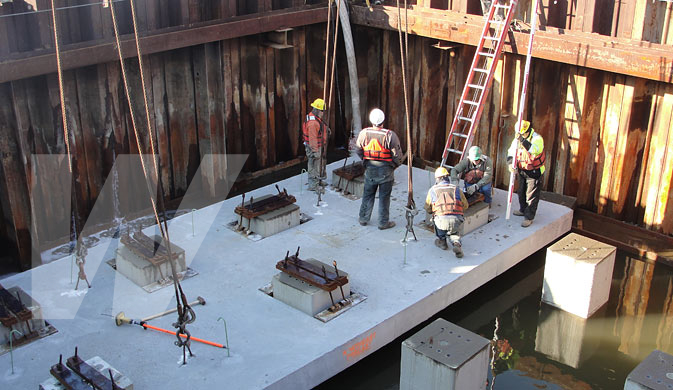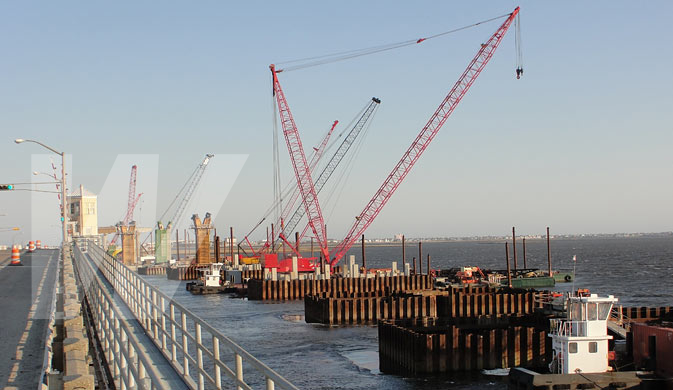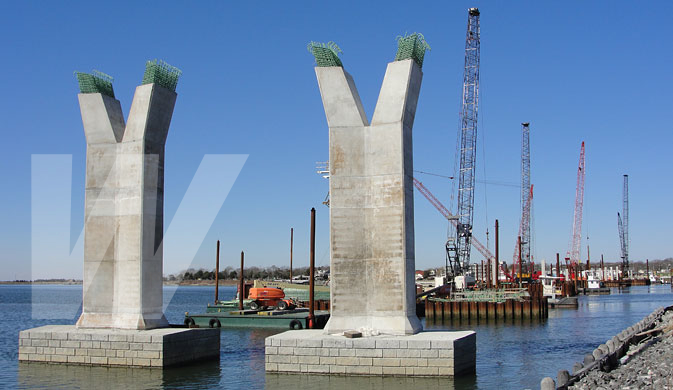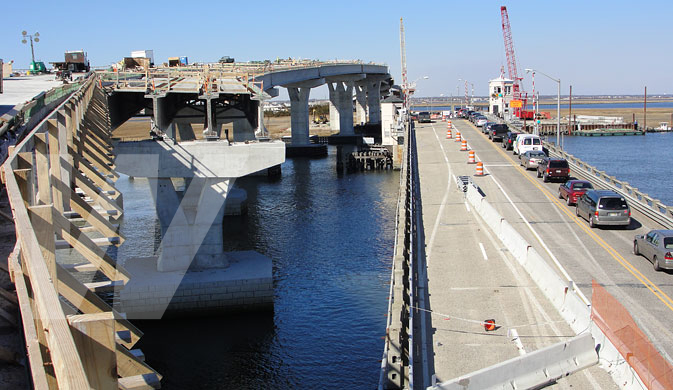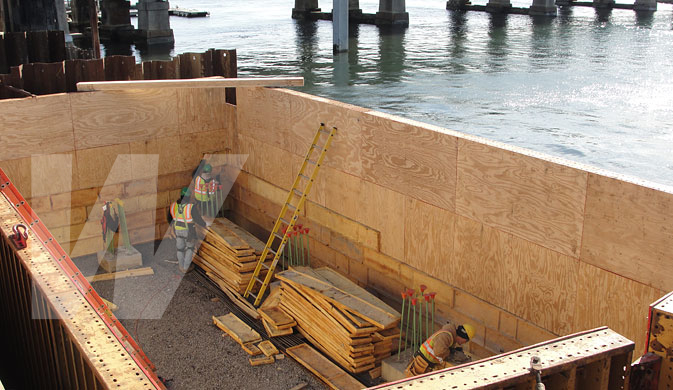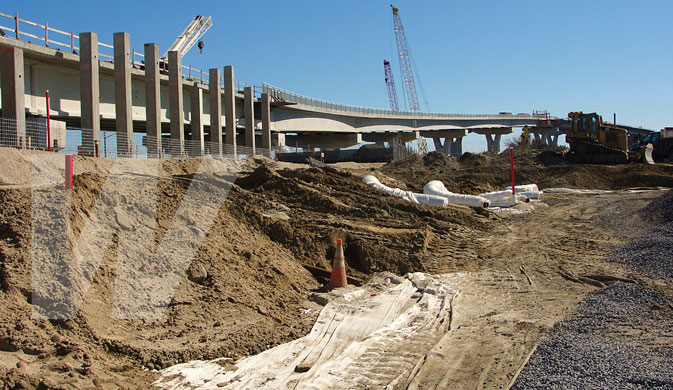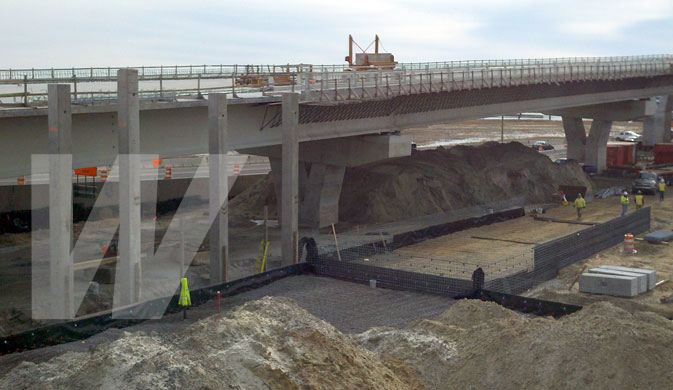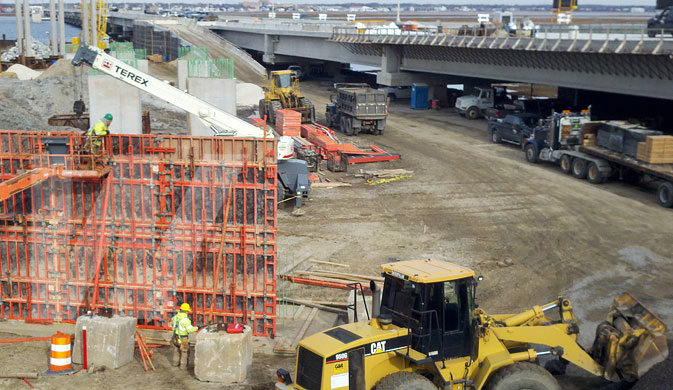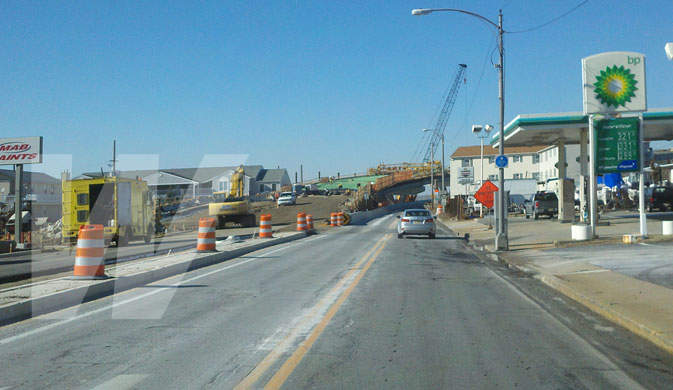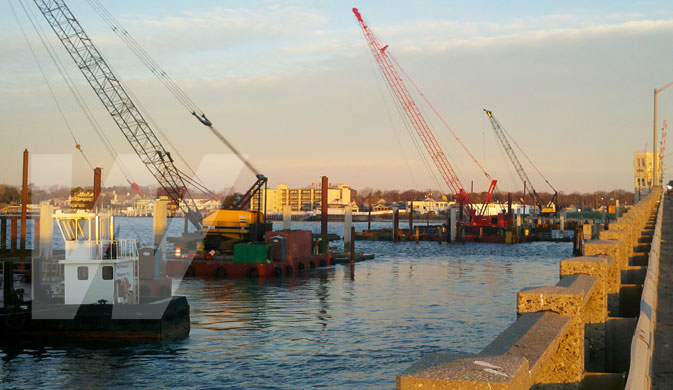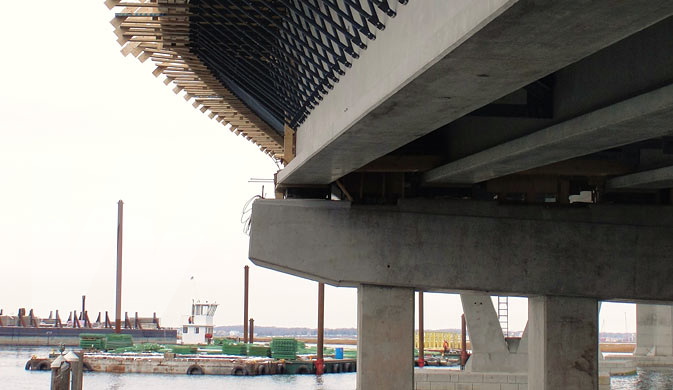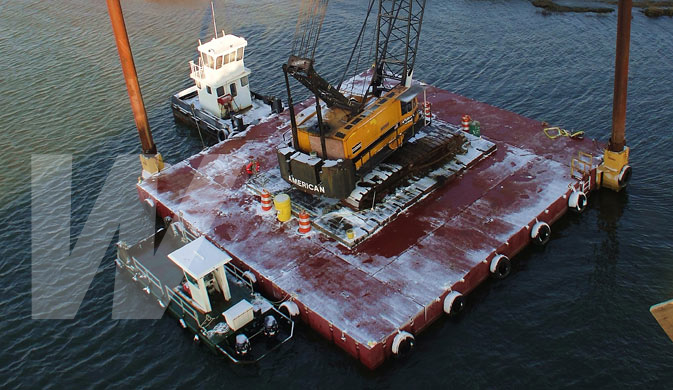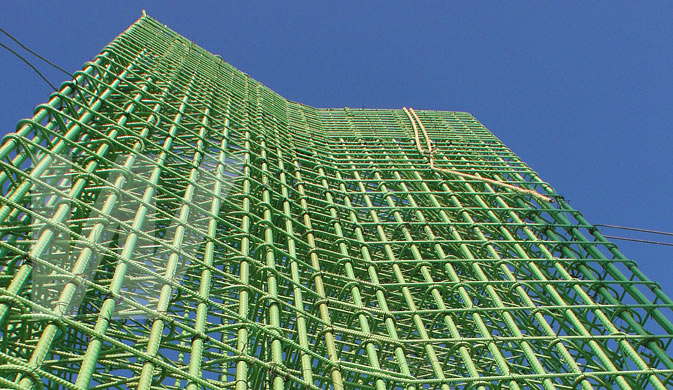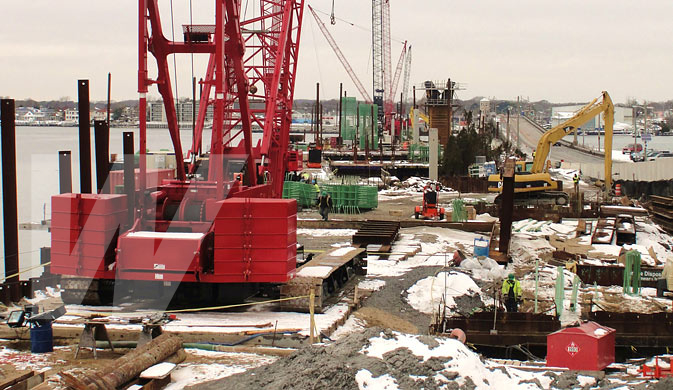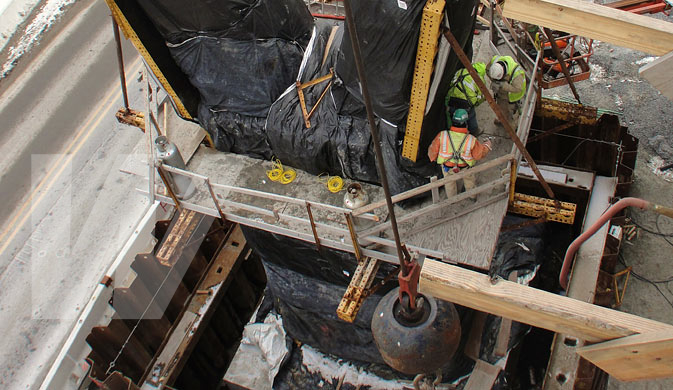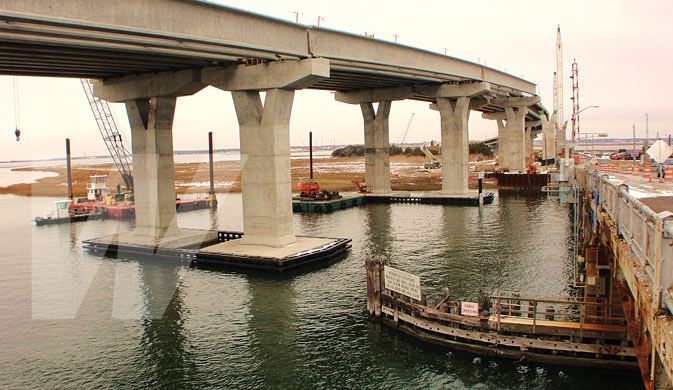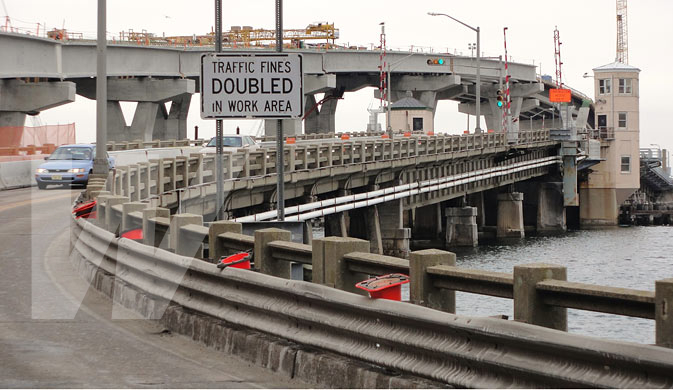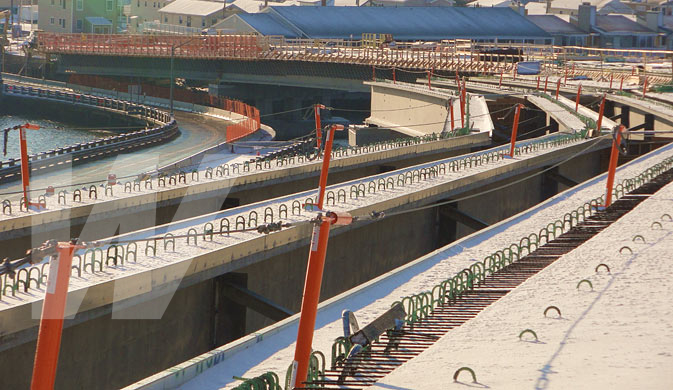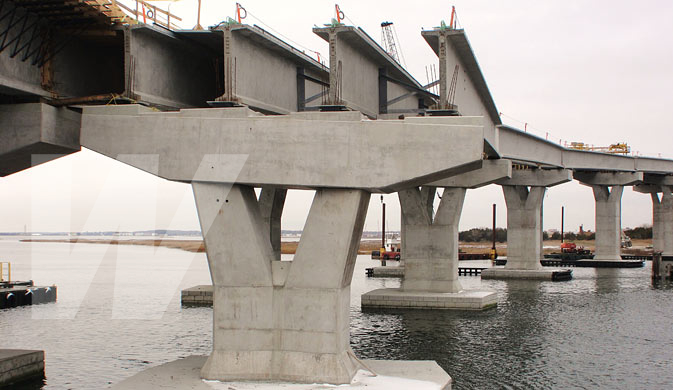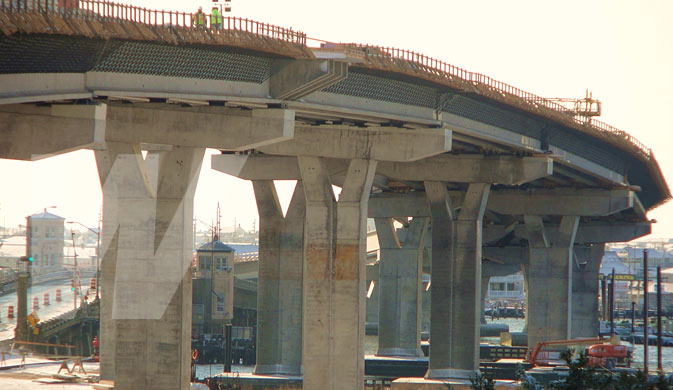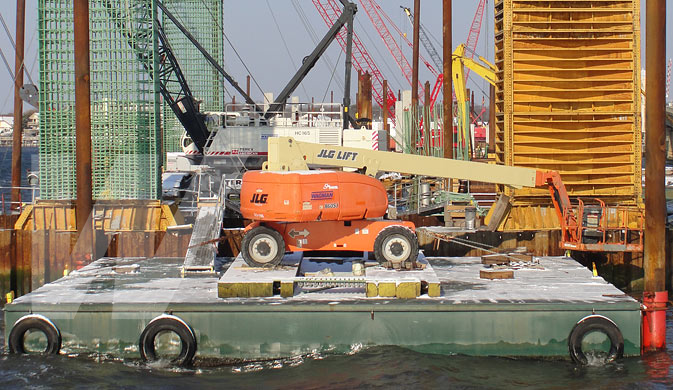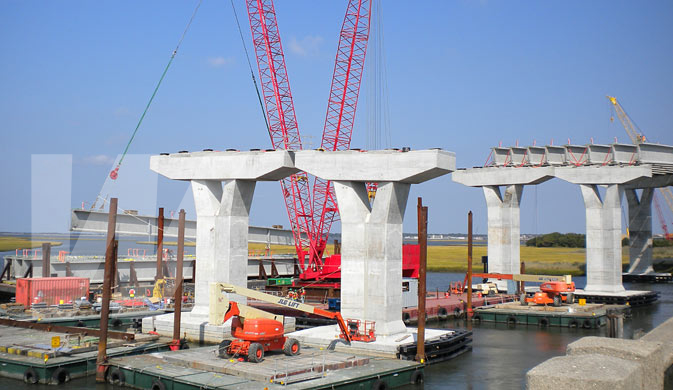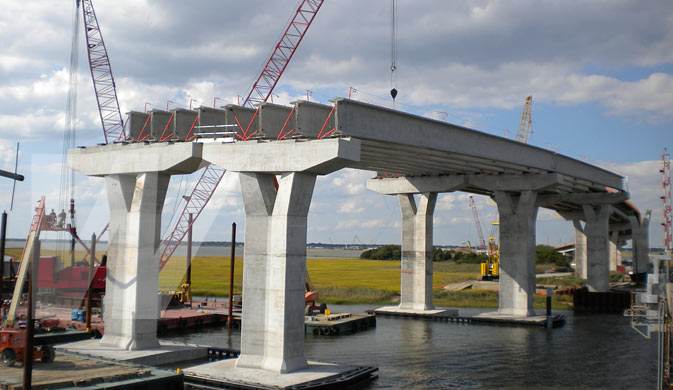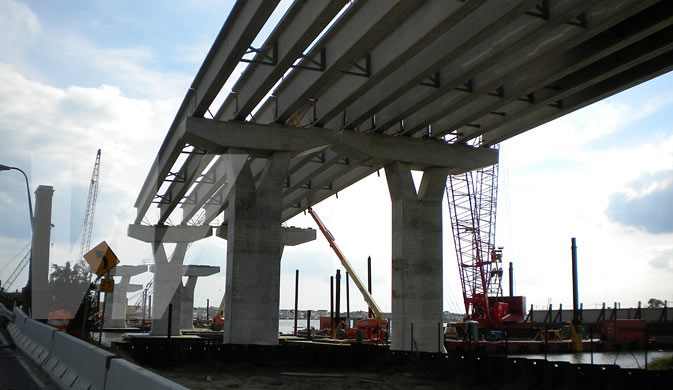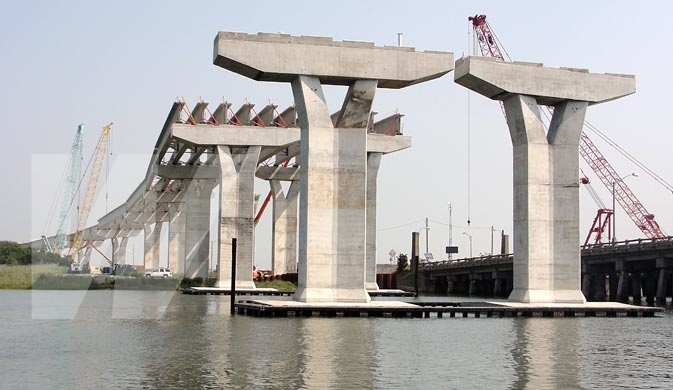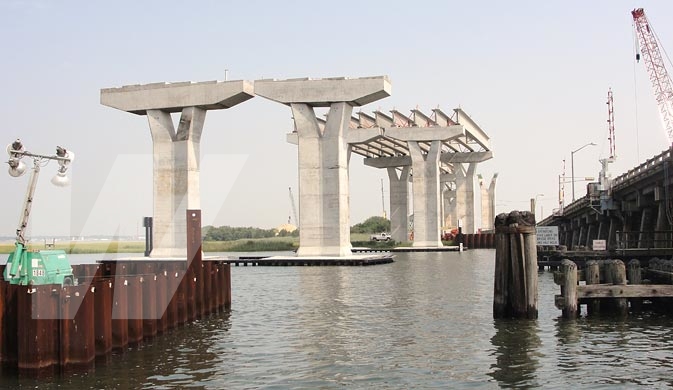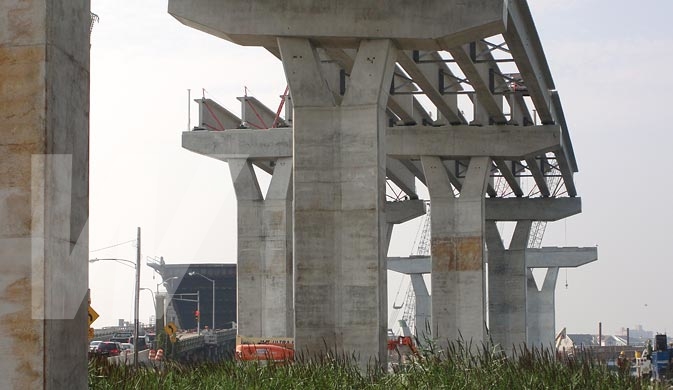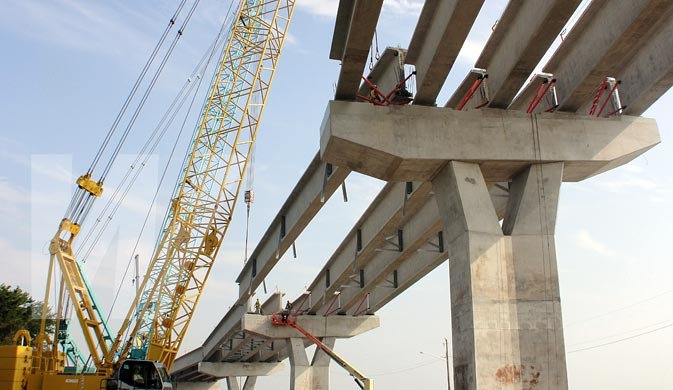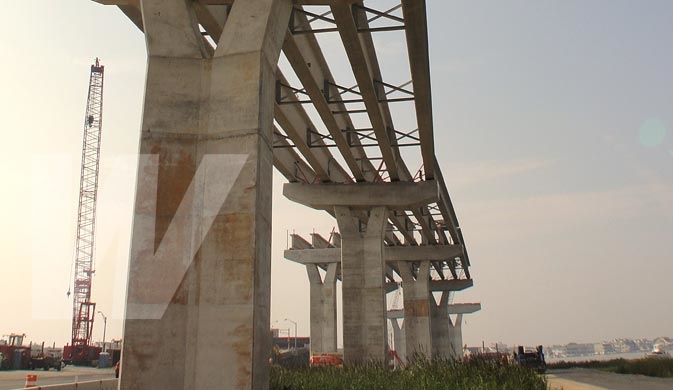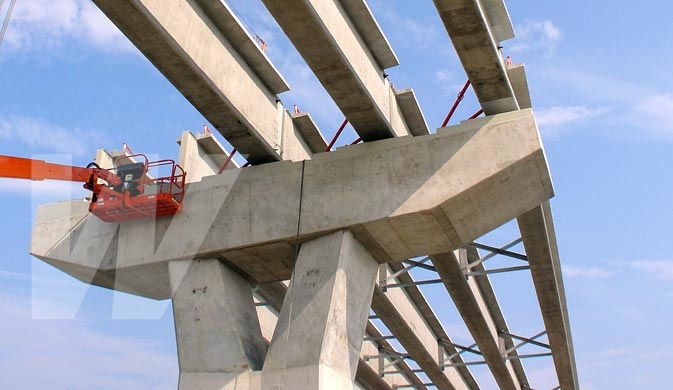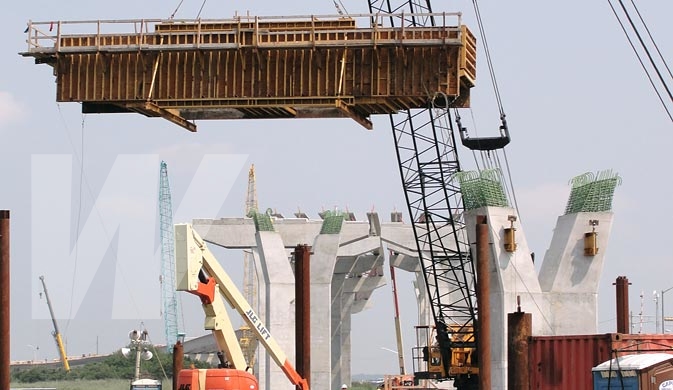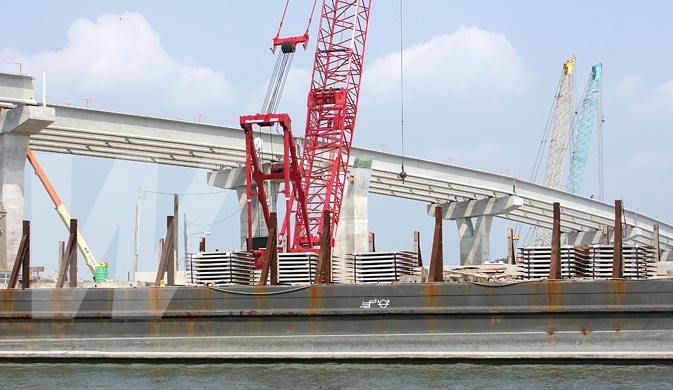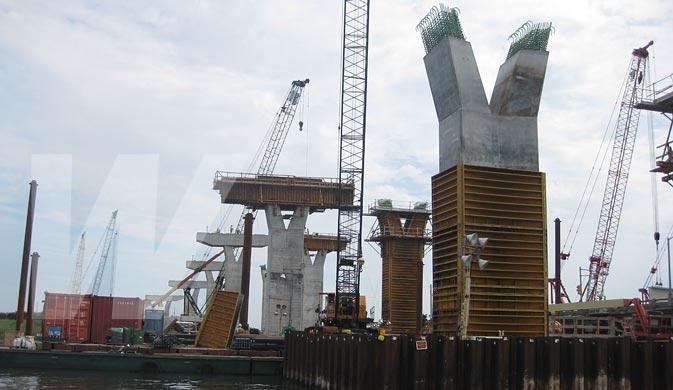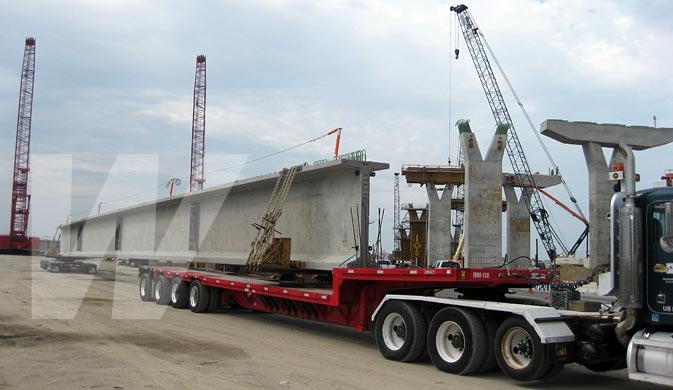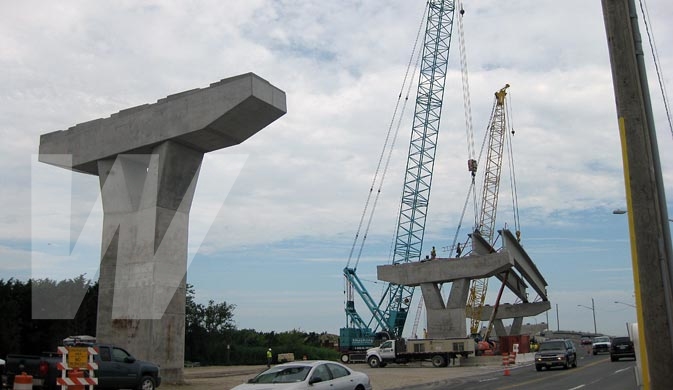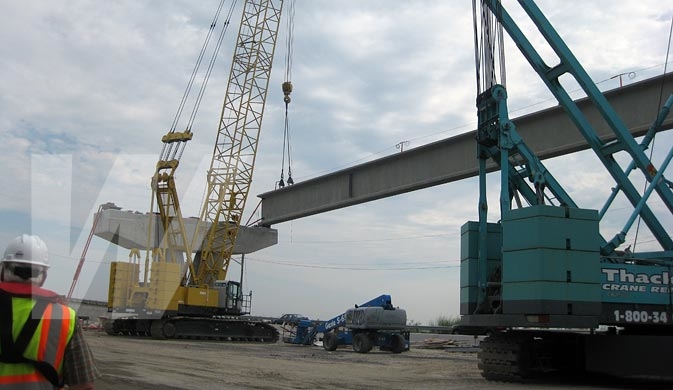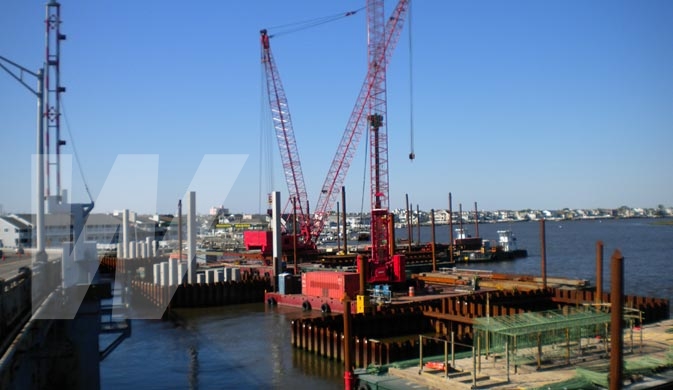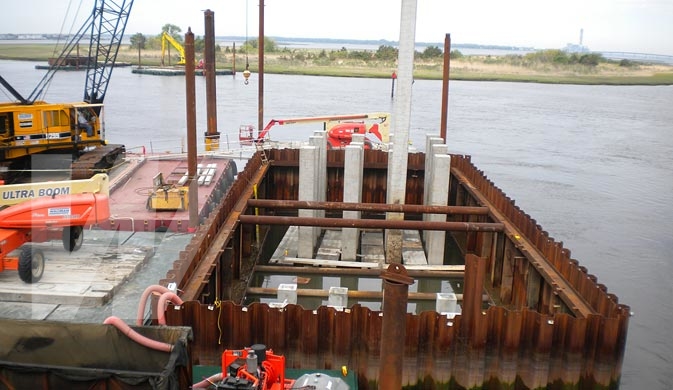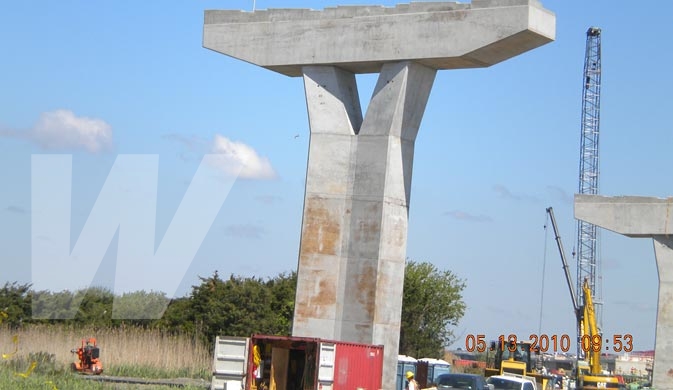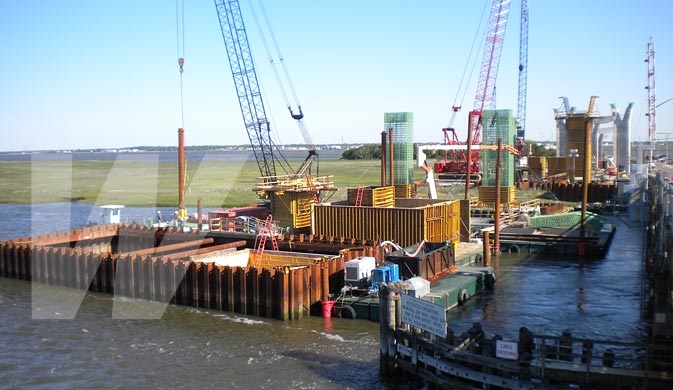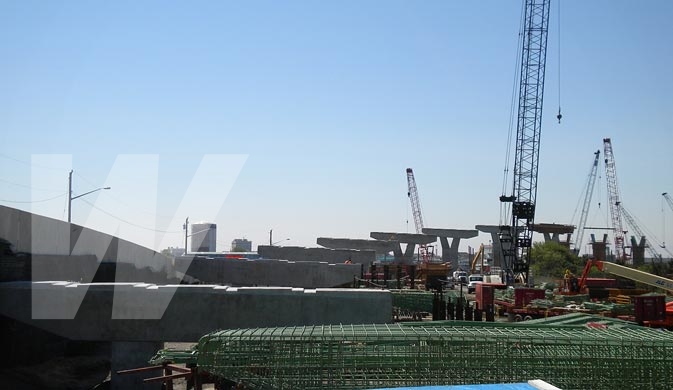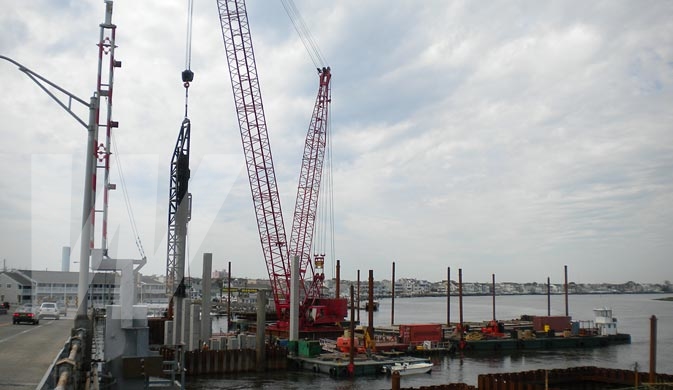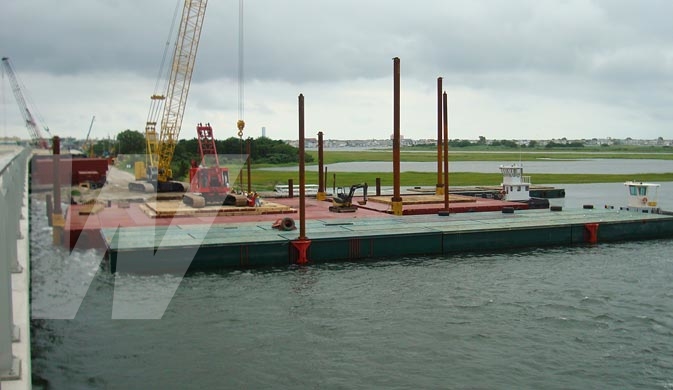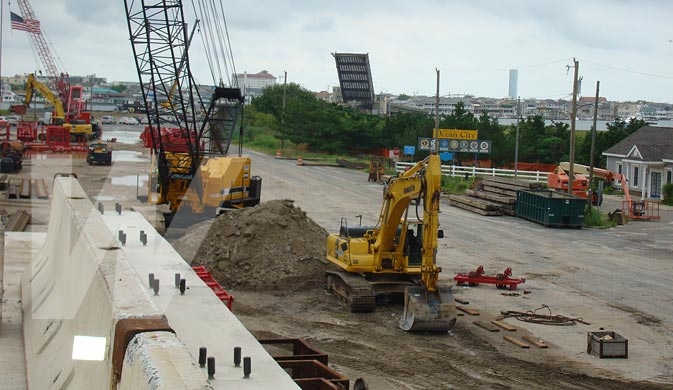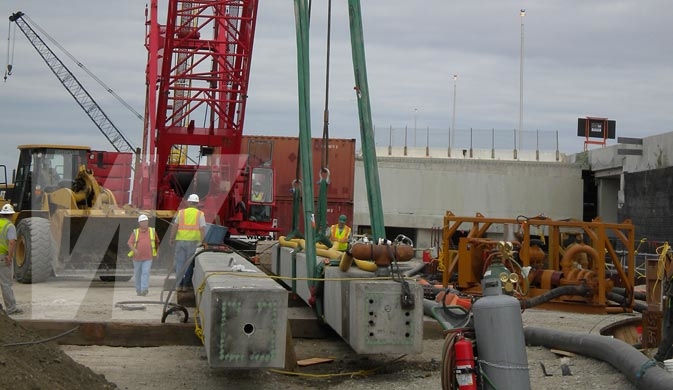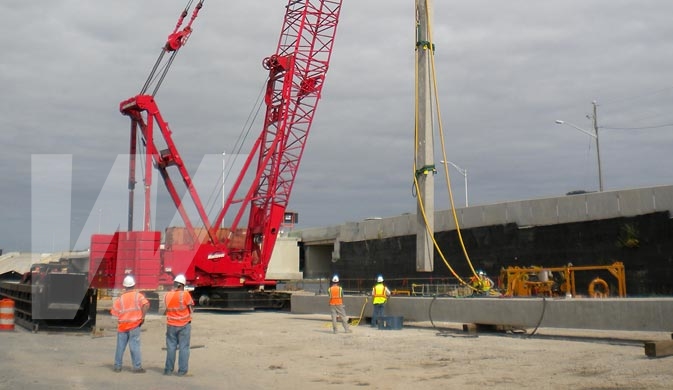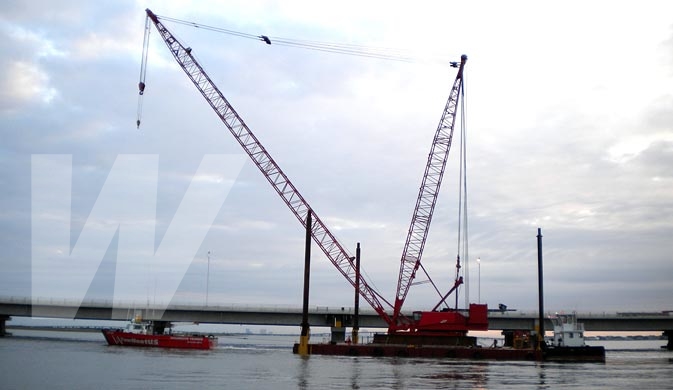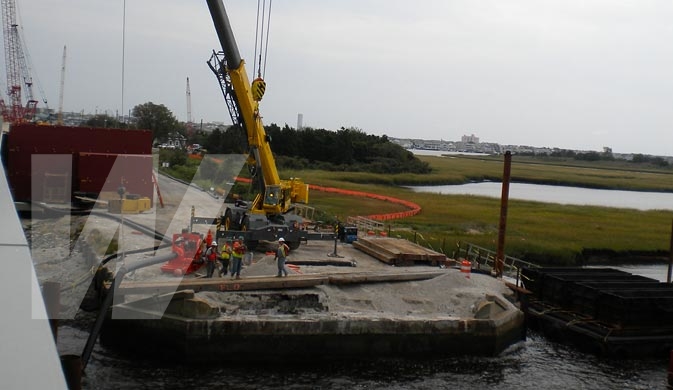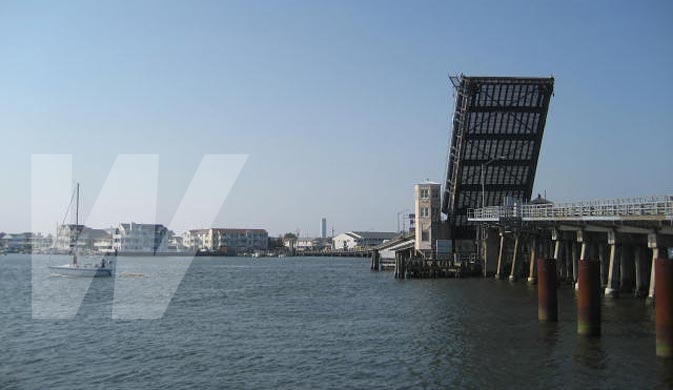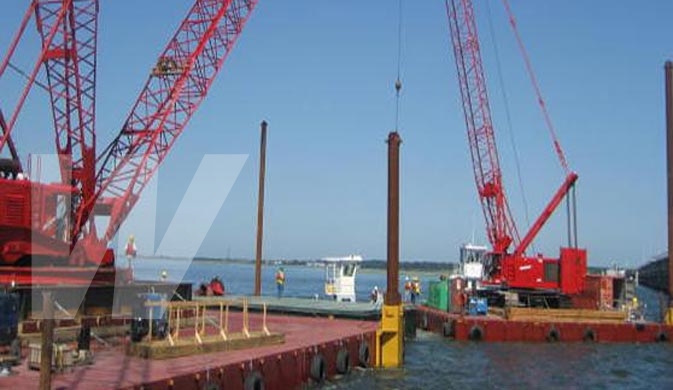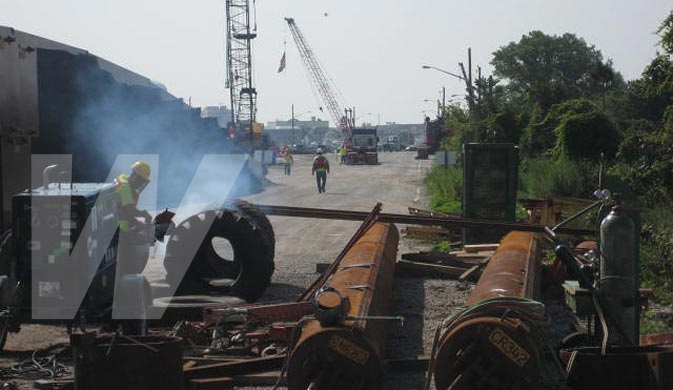 Location

Somers Point and Ocean City, NJ

Duration

August 2009 – December 2012

Joint Venture Partner

R.E. Pierson Construction Co.

This was a $250 million bridge replacement project between Somers Point, NJ and Ocean City, NJ. This was the largest project ever let for bid by NJDOT. The project included 4 miles of new highway and bridge replacement with a new visitor's center for Ocean City. The project involved replacing two bascule bridges on the causeway with four-lane, high-level, fixed spans over Ship Channel and Beach Thorofare (Intracoastal Waterway). The high spanned bridges eliminated the need for drawbridges. The roadway replacement and improvements between Ocean City and Somers Point included eliminating the Somers Point Circle. Most of the project was built from barges on the water.
Key Challenges & Project Details
Included 2 bridges with 520,000 SF of bridge deck
Concrete Piles: 92,000 LF
Retaining walls: 34,000 SF
Drainage pipe: 16,000 LF
Asphalt Paving: 88,000 SY
Excavation: 125,000 CY
Installed over 1,000 30-inch square concrete pile that averaged over 90-ft long
Installed over 300 concrete pre-stressed beams averaging 100-ft long
Built a new visitor's center for the city of Ocean City
Built 4 fishing piers off of the main structure at Somers Point Boardwalk, Rainbow Island North, Rainbow Island South and Visitors Center
Route 52 is the emergency evacuation route for Ocean City
Approximately 60% of the structure was built from the water
Grooving services were incorporated into the project specifications by the New Jersey Department of Transportation.
Project Fun Facts
There were enough barges on this project to cover 2-1/2 acres of land!

Barges were used to float 300-Ton cranes to the project's work areas.

Jetting was used for the complex piling and marine construction. Jetting involves blowing water through piling with a hose, then driving the piles. The piles weighed 1100 lbs/foot.

Rt 52 Constructors owned 2 of the 5 specialized hammers. Made by American Pile Driving Equipment, each pile hammer weighed 95,000 pounds.
Project Recognition
2013 - Project of the Year Award Over $5 Million – American Society of Highway Engineers (ASHE) North-Central New Jersey and Southern New Jersey

2010 - Safety Award - Associated General Contractors (AGC) of New Jersey
Project Website