York Academy Upper School
Transforming the Northern Gateway to York
York Academy – Building for a Brighter Future
Opening its doors in 2011, York Academy Regional Charter School (YARCS) offered kindergarten through second grade. As each year passed, a grade level was added, and the school knew the Smyser-Royer building that housed kindergarten through now seventh grade wouldn't allow for expansion. A perfect spot along the Codorus Creek, and only a five-minute walk from the lower school, was identified as the site for the upper school – the home of the former Pensupreme dairy building and a 180-foot tall boiler smokestack.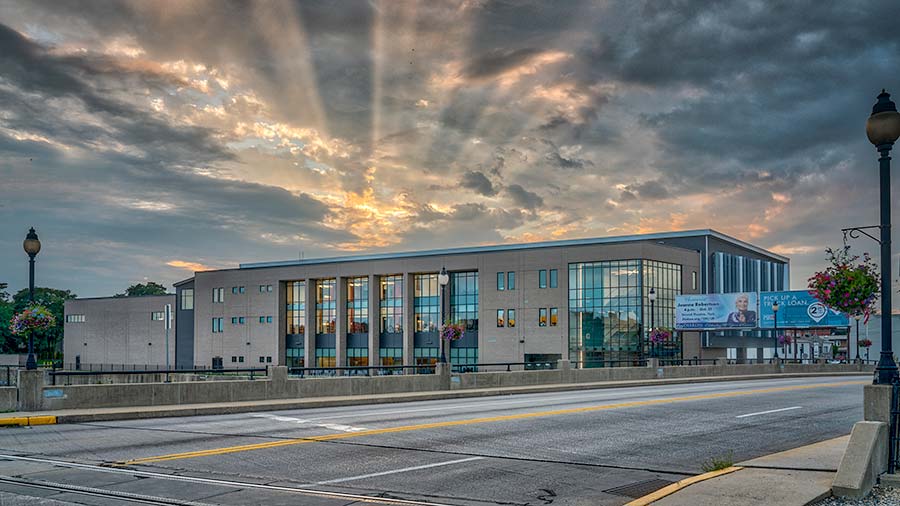 Two York-based firms partnered to deliver this high profile project. Warehaus provided the design and Wagman Construction served as the construction manager. Conveniently located one block from both Warehaus and Wagman Construction's offices, the three-story building features five academic houses, plenty of study space, a black box theater, and a technology center.
Throughout construction, Wagman implemented Lean principles like pull planning and a paperless jobsite. York endured sporadic weather the year the upper school was built and if it wasn't raining, it was snowing. By using pull planning, the Wagman team was able to ensure YARCS that the school would be turned over in advance of the 2018-2019 school year.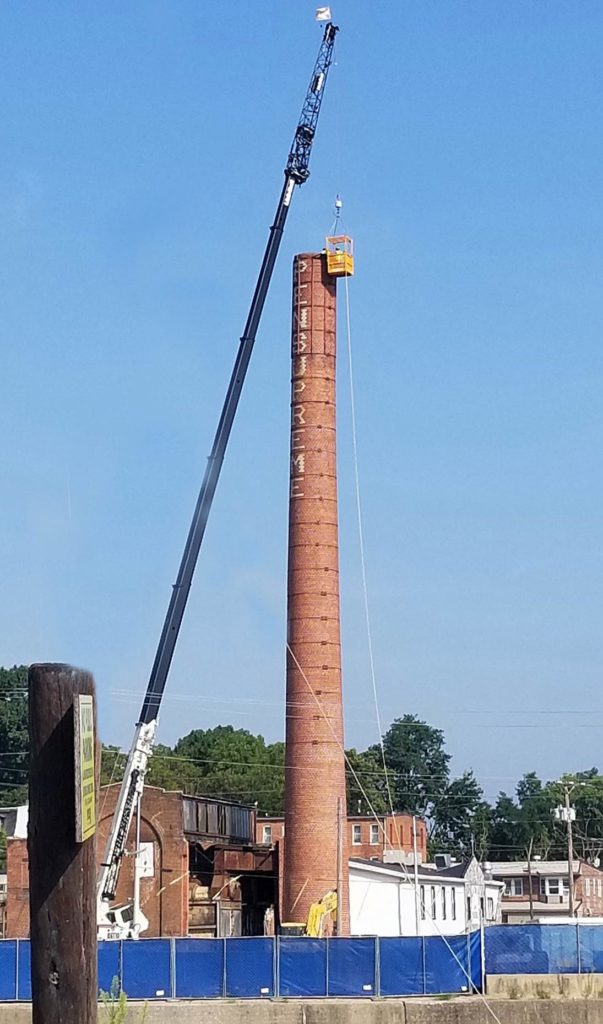 "The people that I had the opportunity to work with both at Wagman and Warehaus were top quality people – highly motivated, outside the box thinkers, which was very important to the construction of this building."

Dennis Baughman, Ed. D, Chief Executive Officer (2011 – 2019), York Academy Regional Charter School
Connecting Communities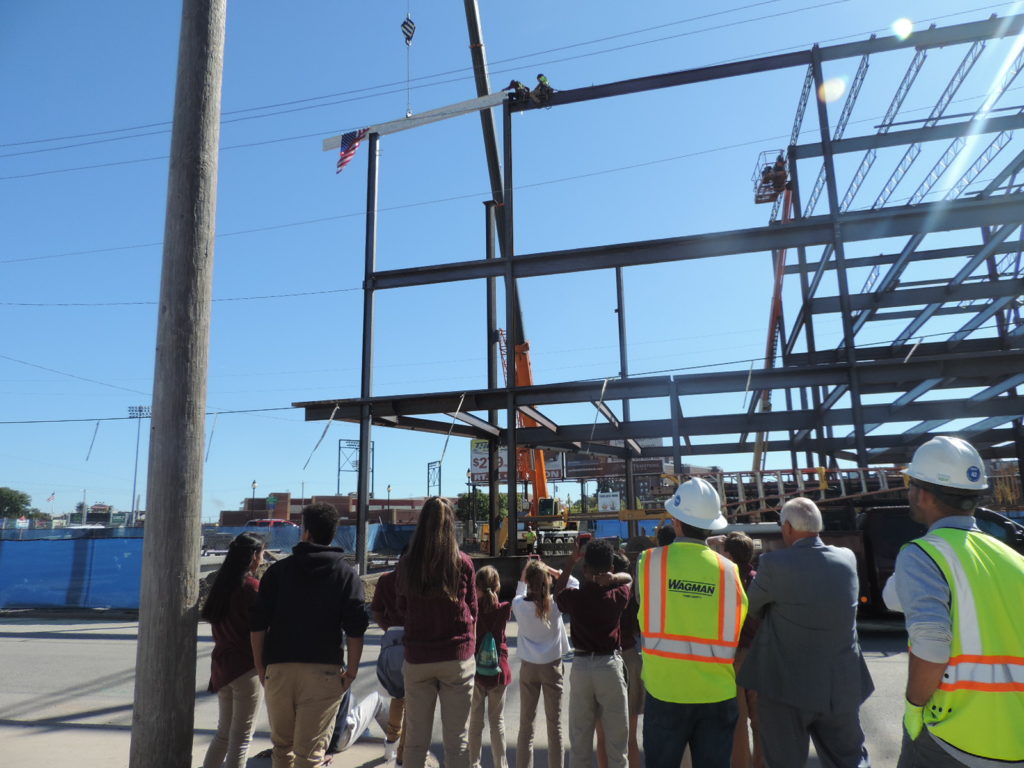 From the groundbreaking to the ribbon cutting, it was key to involve the community in the project. When news broke that the 180-foot tall boiler smokestack – a significant landmark in York – would need to be demolished, residents from York and neighboring counties expressed interest in acquiring a brick. Wagman and YARCS worked with Central Family Restaurant, located adjacent to the new upper school, to give the bricks to the public in exchange for a nominal donation that would benefit the school. This helped to maintain a safe work zone and support a restaurant impacted by construction while supporting the school.
Students were kept engaged throughout the project. Select students were invited to attend special events including the groundbreaking, the final steel beam installation during construction and the celebratory ribbon cutting.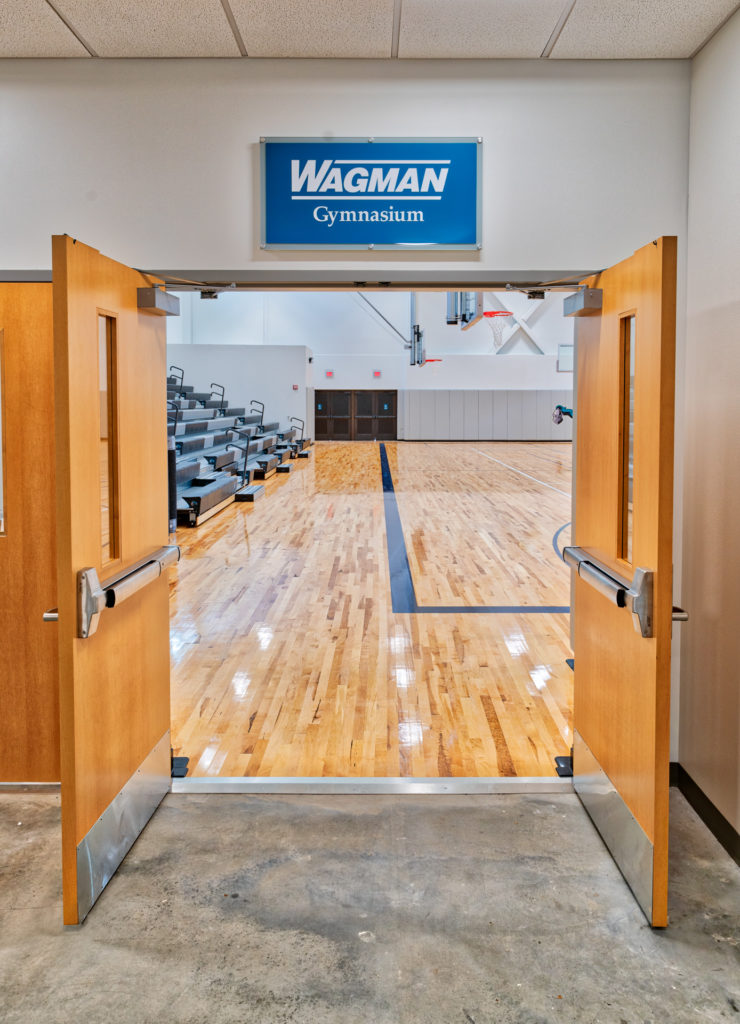 "It was a great experience working with so many people so well to deliver this terrific project for York County."
Joe Wagman, Chairman, Wagman Construction, Inc.