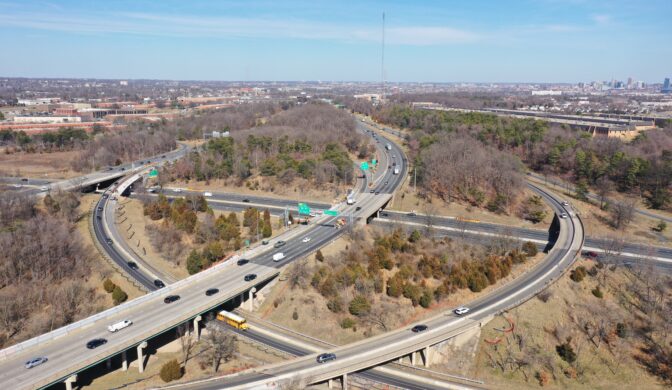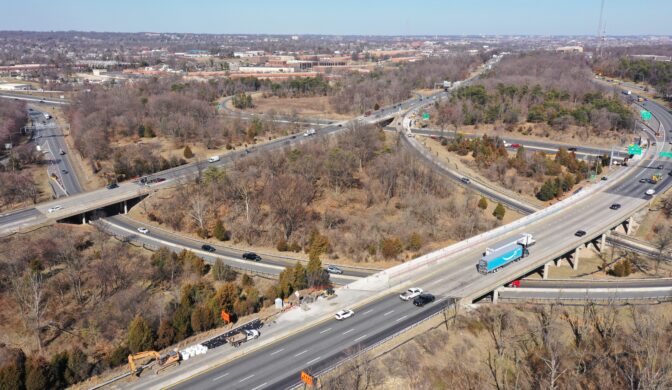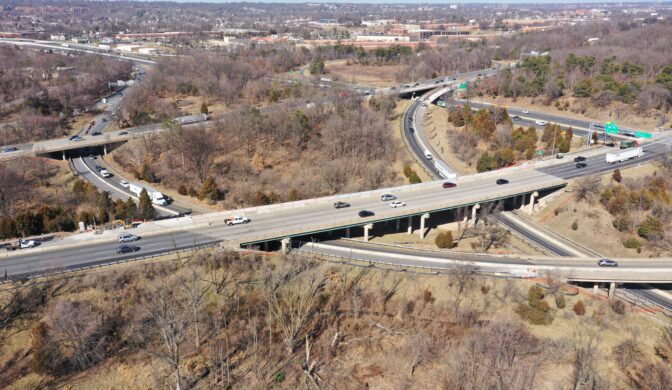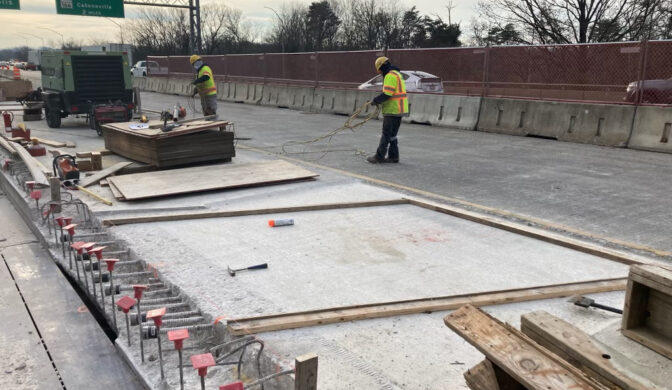 Location

Baltimore County, MD

Duration

Winter 2022 - Summer 2025

Owner

MDOT SHA
The $39M project includes the rehabilitation of bridge decks and parapets on 10 Bridges, for the Maryland Department of Transportation State Highway Administration at the I-95 / I-695 interchange in southwest Baltimore County. This three-year project will extend the lifespans of these structures and improve safety on the interchange.
Latex Modified Concrete (LMC) overlay will be installed on each of the 10 bridge decks and existing concrete side barriers and bridge deck overhangs will be replaced. Other improvements include paving, structural steel repairs, replacing bridge drain inlets, joints, curbs and slope protection, and upgrades to traffic barriers and drainage.
Key Challenges & Project Details
To perform the work, maintenance of traffic is extensive, with 19 phased work areas that are shifted throughout the duration of the project.
There are three different types of structures – seven steel girder bridges, two voided concrete slab and one multi-cell concrete box beam.
The location of the project is within one mile of the I-95 Deck Rehabilitation and Joint Replacement project that Wagman completed in 2016.