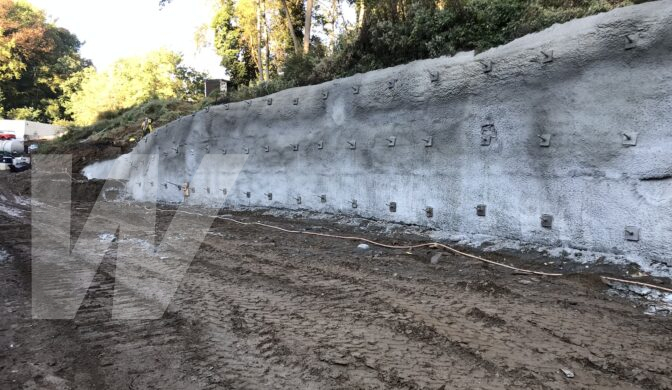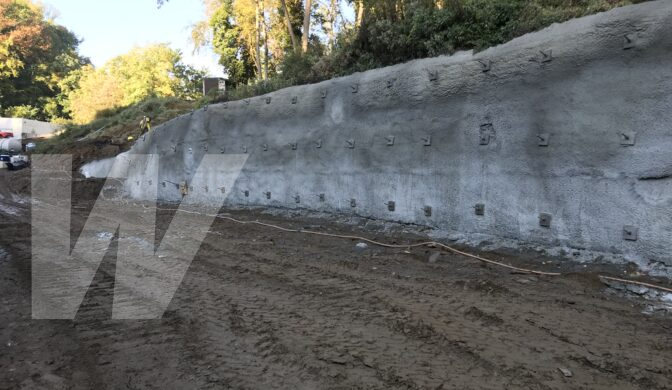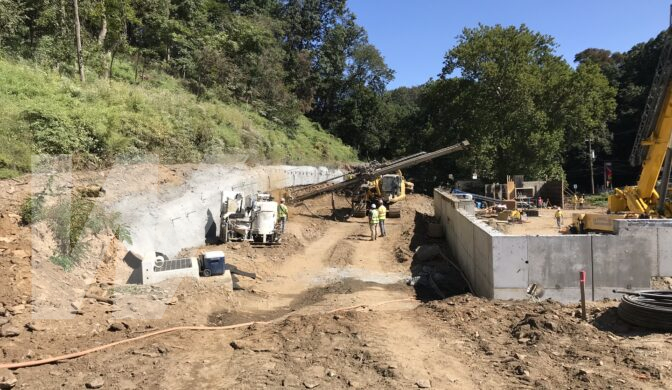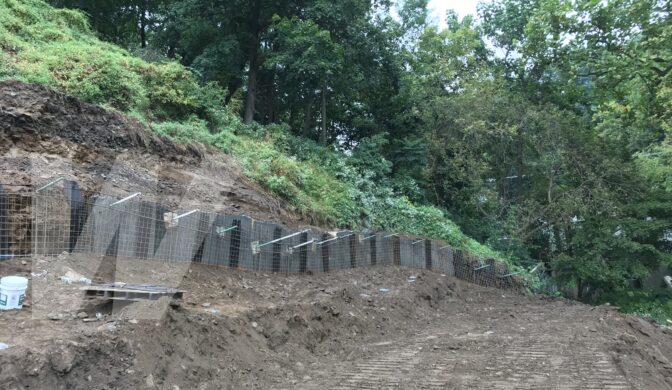 Location

Montgomery County, PA

Duration

September 2020 - November 2020
Wagman's Geotechnical Construction Group designed and installed four soil nail and shotcrete walls to make room for a 102,000 SF senior living facility at Bala Cynwyd in Montgomery County, Pa. The soil nail walls acted as temporary excavation support during the excavation and three walls were transformed into permanent retaining walls with a brush finish on the shotcrete. There was limited access on the site during construction due to a tributary to the Schuylkill River running directly through the project. 
The four walls covered 6,400 SF of exposed face, with a total of 284 soil nails. There was 220 CY of shotcrete placed over the three month period. Several verification and proof tests were performed to confirm the strength of the soil nails.
Key Challenges & Project Details
The construction sequence of the walls had to be carefully coordinated. Because of the tributary to the Schuykill River, there was limited access to the areas where the walls were being constructed.