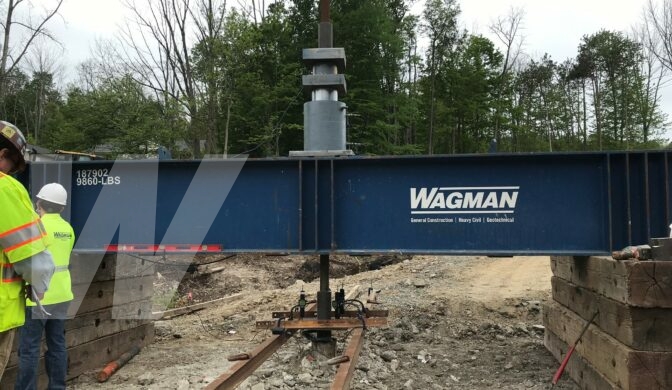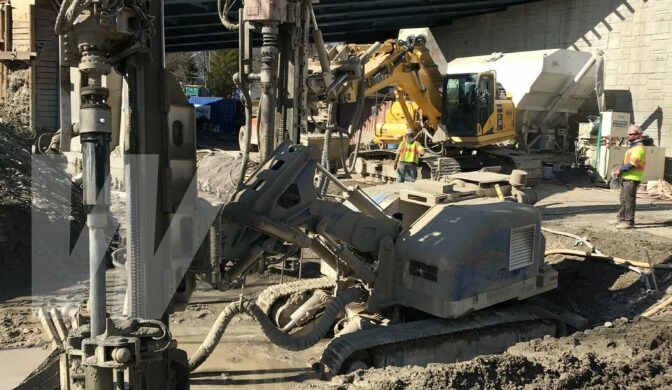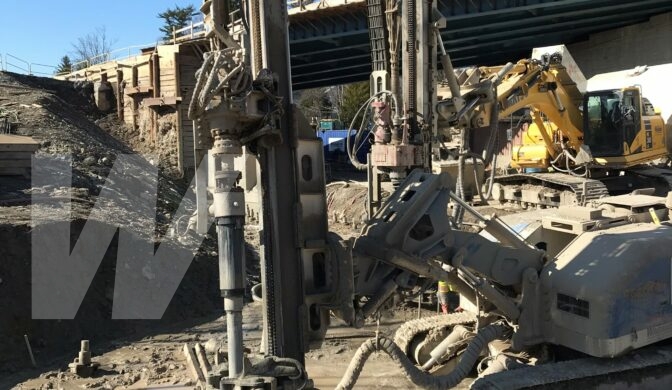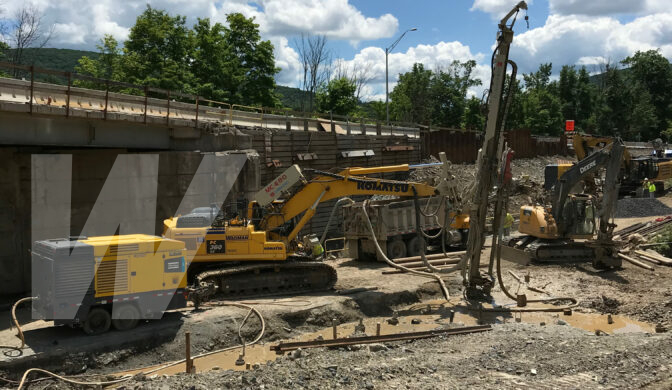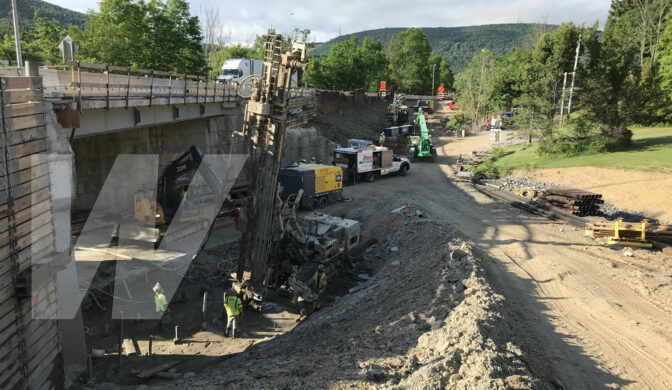 Location

Lackawanna County, PA

Duration

May 2020 - March 2021
Wagman's Geotechnical Construction Group was contracted with Susquehanna Valley Construction Corporation (SVCC), to furnish and install temporary excavation support (TES) and micropiles for abutment support of a new bridge. This new bridge will carry I-476 over Edella Road in South Abington Township, Lackawanna County, Pa.
The TES, which included tiebacks due to the cut height, was provided to facilitate phased replacement of the bridge. Wagman utilized micropile soldier piles, drilled into the bedrock below the bridge. This was a design-build aspect of the project, where Wagman provided the engineering of the TES, as well as installation.
There were 246 production micropiles – battered and vertical – for a total of approximately 17,000 linear feet. Two verification tests were performed as well as six proof tests.
Key Challenges & Project Details
All work was performed from the narrow two-lane road below the bridge. This proved to challenge the sequence and schedule for the work. Wagman was able to mobilize two drill rigs for production micropiles to maintain the project schedule, considering this tight access.