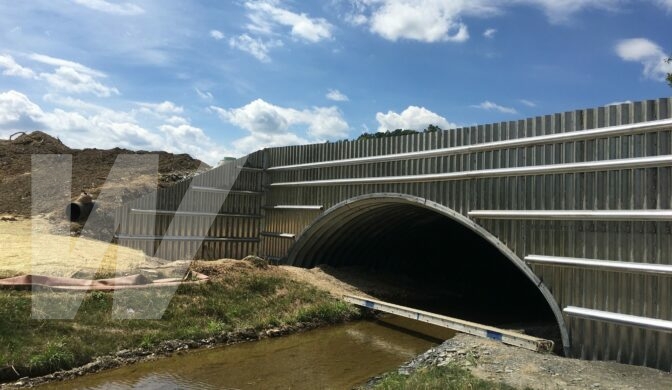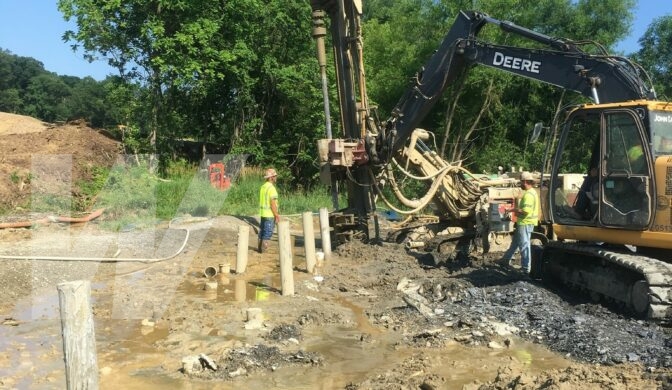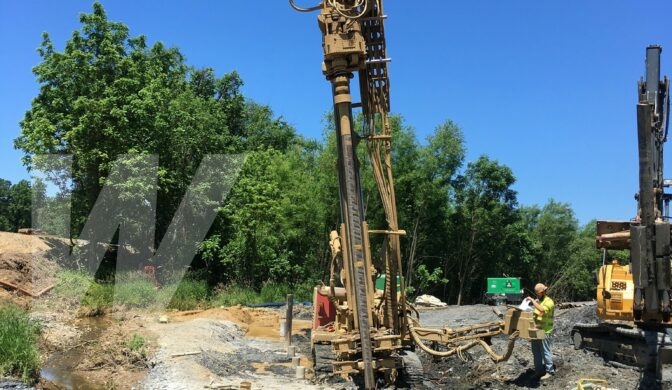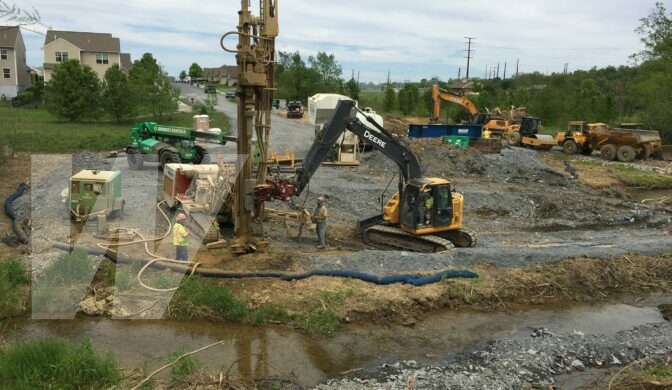 Location

Cumberland County, PA

Duration

May 2020 - August 2020
Wagman's Geotechnical Construction Group was contracted with JVH Excavating, Inc. to furnish and install micropiles for abutment support of two new bridges. These bridges provide access to a new phase of residential development in Upper Allen Township, Cumberland County, Pa.
There were 72 production piles – battered and vertical – for a total of approximately 6,200 linear feet. Two verification tests were performed prior to production drilling. This was a design-build project where Wagman provided the engineering of the micropiles, as well as installation.
Key Challenges & Project Details
The stream that these bridges crosses was sensitive to flooding with every rain event. The work area was flooded several times during the project and constant pumping was required to bypass the stream around the work area.
The bedrock native to the site, in which the micropiles are bonded, is karst limestone, typical to the Cumberland County area. Wagman was required to drill through several soft soil zones, bedrock ledges, voids, and pinnacles in order to reach competent bedrock to seat the piles in.