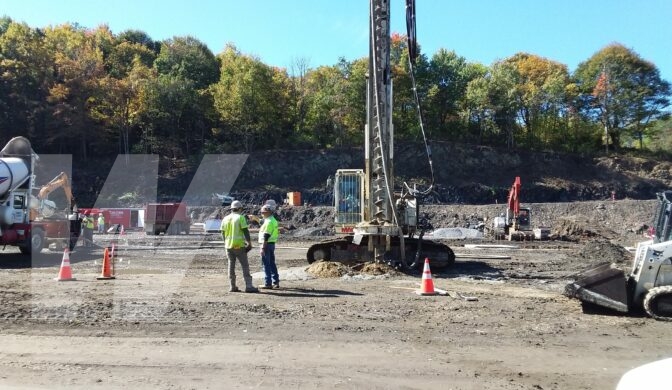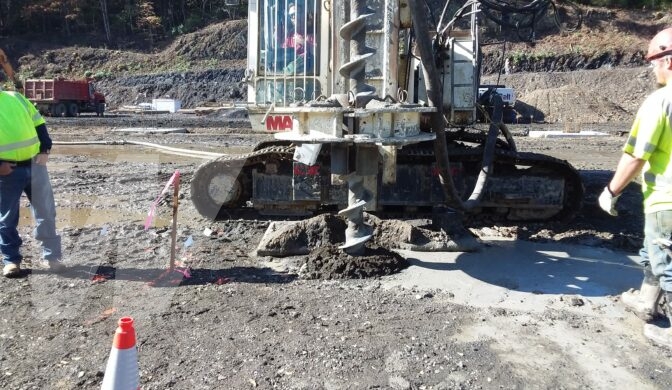 Location

St. Clair, PA

Duration

October 2020 - November 2020

Owner

Schuykill County Transportation Authority
Wagman's Geotechnical Construction Group was contracted with Miller Bros. Construction, Inc. to design, furnish, and install rigid inclusions (RI) for foundation support under the new column and wall footings throughout the footprint of the new commercial building. The building will house bus operations and a maintenance facility for the Schuylkill County Transportation Authority (SCTA) in St. Clair, Schuylkill County, Pa.
Wagman provided a complete design submittal and installation package for the rigid inclusions. There were a total of 325, 12" diameter production RIs installed plus one sacrificial test RI. Wagman performed a compression test on the test RI prior to production installation.
Key Challenges & Project Details
The subsurface conditions at the project site were more dense than anticipated, based on a review of the test borings during the design phase. Additionally, there were varying rock elevations within the foot print of the building. These conditions required pre-drilling some locations for rigid inclusions as well as shallow refusal on some RIs.