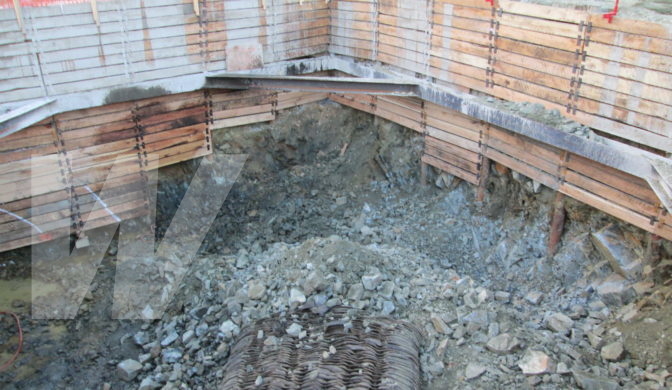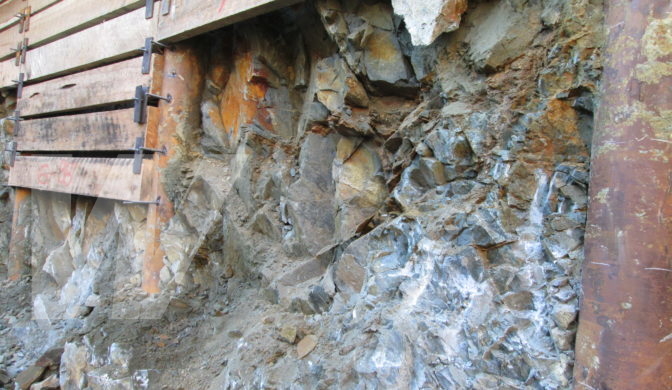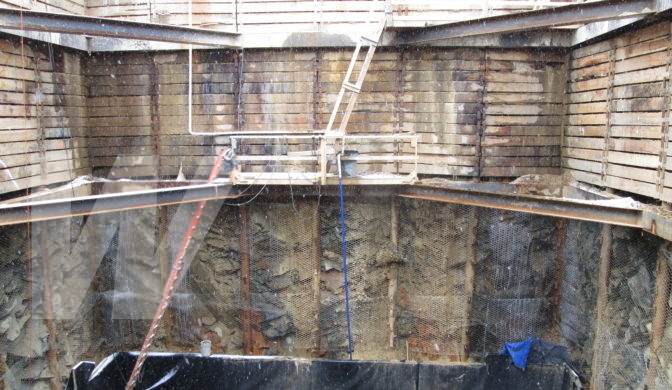 Location

North Laurel, MD

Duration

September 2009 - October 2009
Wagman's Geotechnical Construction group provided design and construction of excavation support for the North Laurel Maryland Pumping Station. The project required the construction of a 60 foot wide by 60 foot deep box with hardwood lagging and rock fall fencing. Drilled-in soldier piles were installed for the purpose of both excavation support and site dewatering.
Key Challenges & Project Details
The piles were installed utilizing a micropile drill rig in order to penetrate the bedrock.
The compressive strengths of the bedrock were up to 1,700 psi.
Pile lengths averaged 43 to 45 feet in order to achieve adequate bearing capacities.
Wales and bracing were provided to stabilize the box during excavation.