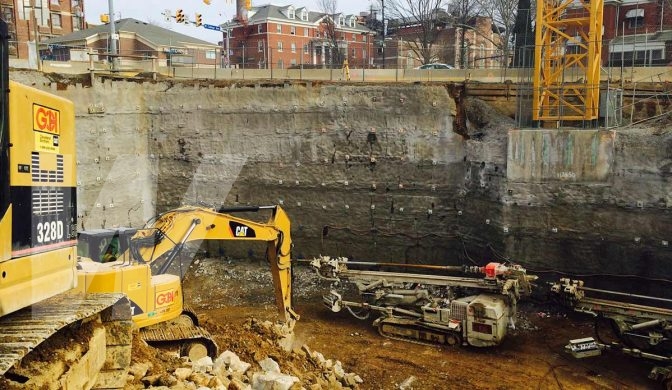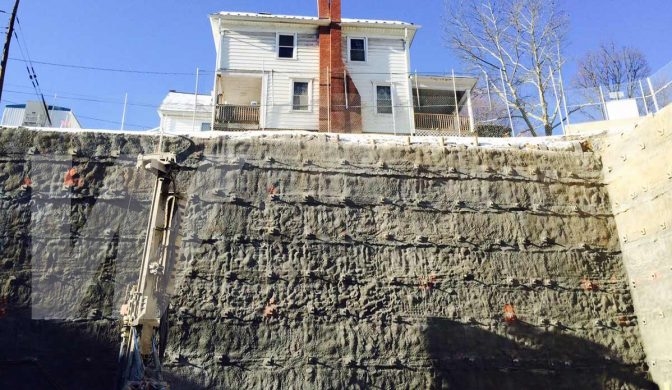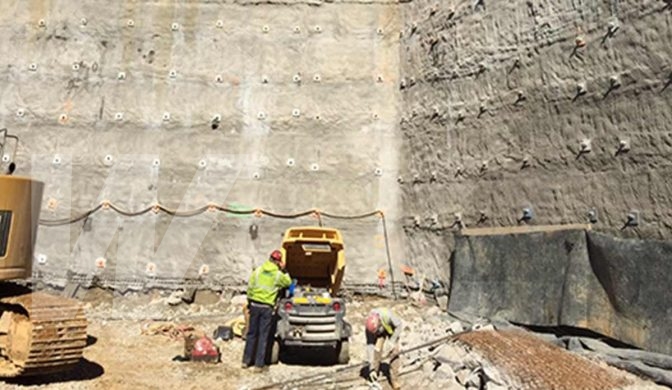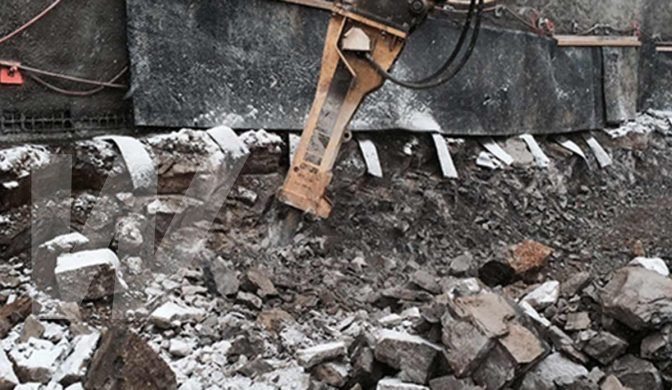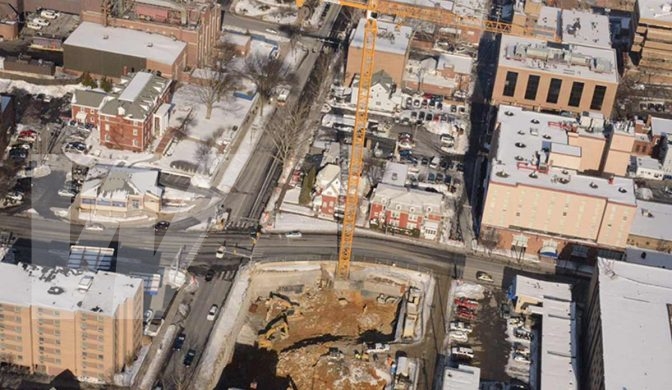 Location

State College, PA

Duration

October 2014 - April 2015

Owner

Metropolitan of State College
Wagman's Geotechnical Construction group provided construction services for a new 18-story apartment building in State College, Pa. The project consisted of 29 micropiles for foundational support, with an average depth of 60'. To support the surrounding streets and buildings, a soil nail wall was installed, measuring approximately 180' W by 125' H by 45' D. Two drill rigs were used to complete the 25,000 LF of drilling.
In addition, the project also included 27,500 SF of temporary shotcrete and 25 micropiles at the lower tower crane pad. A portion of the shotcrete wall supported a signal light pole.
This project utilized micropiles and soil nails.
Key Challenges & Project Details
Drilling in the area was very difficult due to the karst geology.
There was an aggressive schedule. Crews worked seven days a week, through the snow, rain, sleet and sub zero temperatures to meet the clients needs.
Approximately 1,100 soil nails were used with lengths from 13' to 40'.
Five stories of the building are below ground.