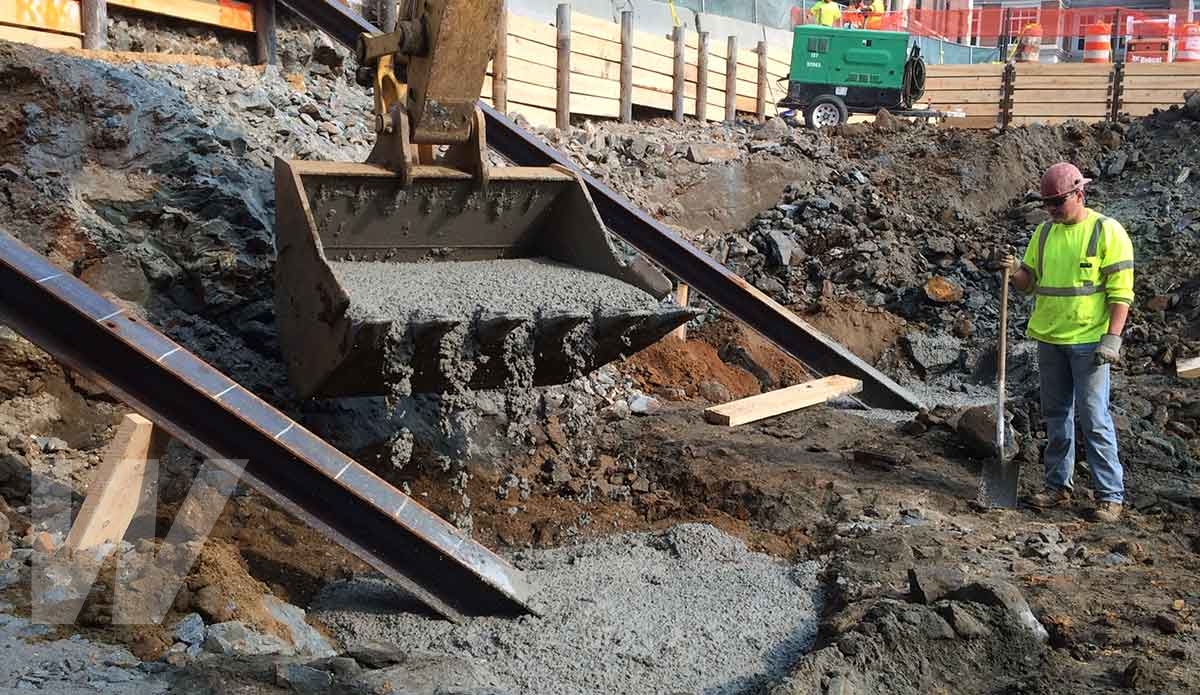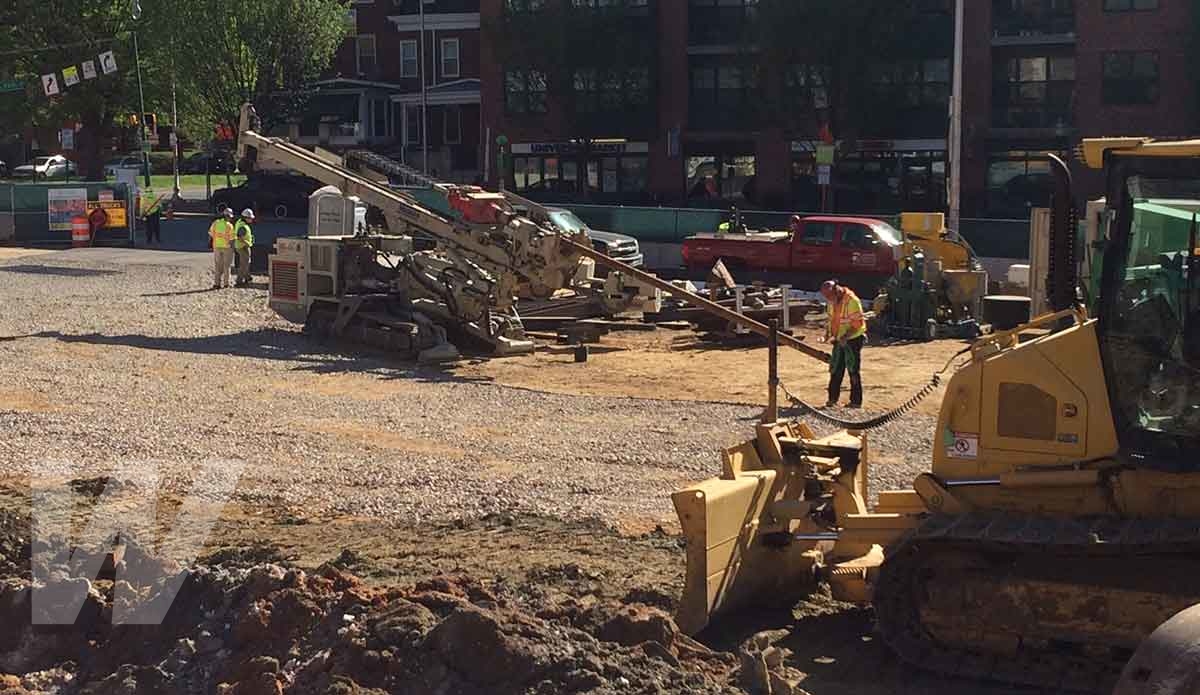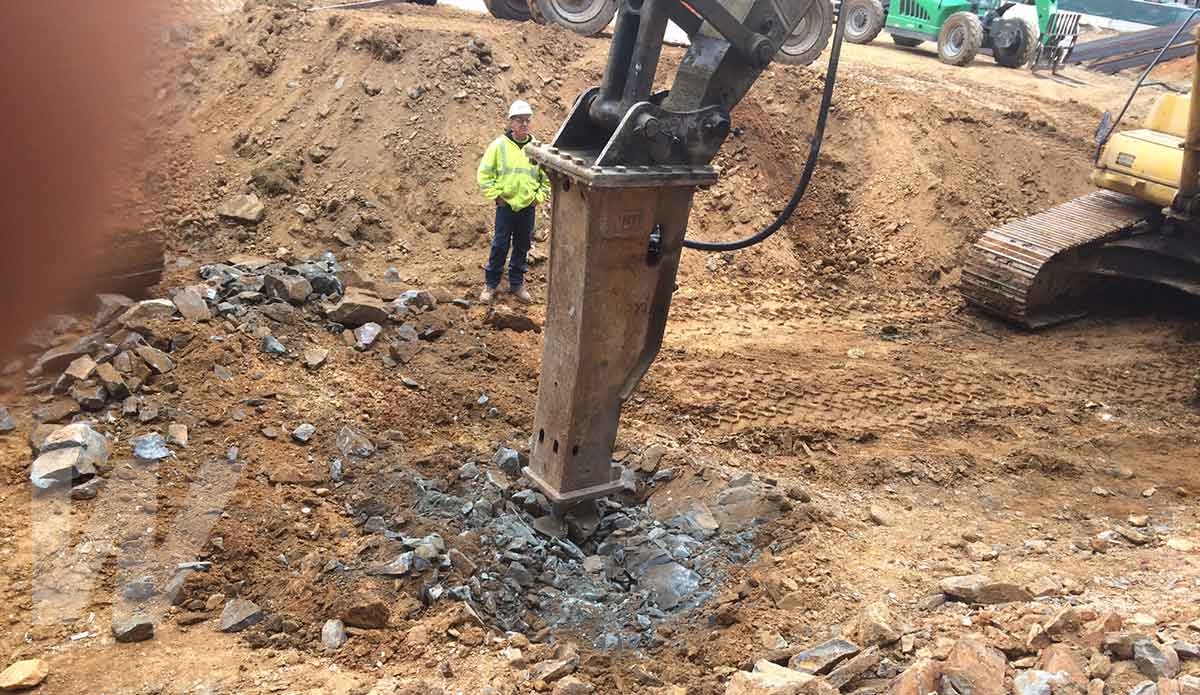 Location

Baltimore, MD

Duration

April 2015 – June 2015
Wagman's Geotechnical Construction group provided services for an earth retention system in Baltimore, MD, including tiebacks, rakers with heel blocks, walers and bracing and tie downs for a new apartment building with commercial space. Wagman successfully removed the top four feet of the earth retention system. Additionally, tiedowns were installed into the mat slab foundation for the elevator. The permanent anchors were drilled and grouted to 40 feet.
The completed project will offer 157 apartments for Johns Hopkins University students, 31,500 SF of commerical space and a parking structure with 162 spaces for use by both tenants and the public. Additionally, a grocery store and pharmacy is planned for development.
Key Challenges & Project Details
Installation of the piles and tiebacks was challenging due to the gneiss bedrock underlying the site at shallow depths.
Drilling was performed at an angle so there was no damage to the caissons that were drilled prior to the start of Wagman's work.