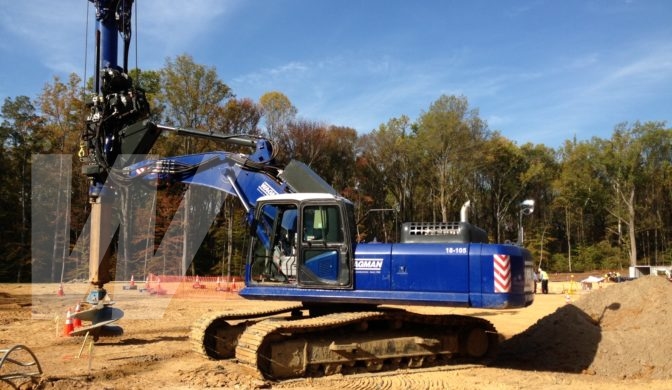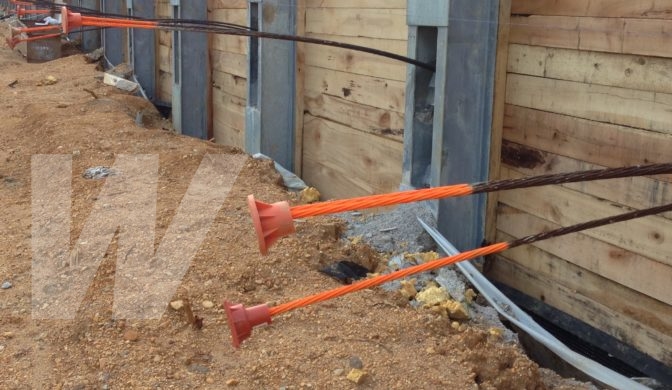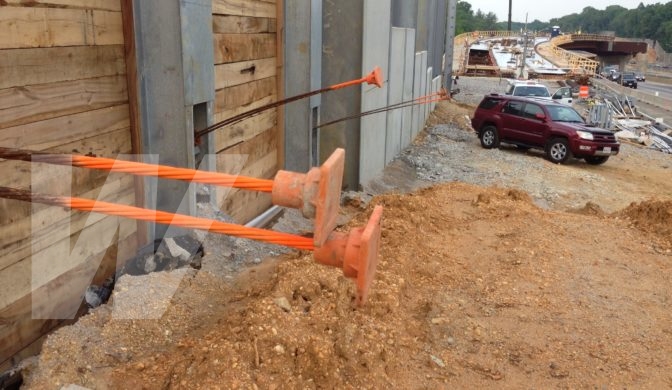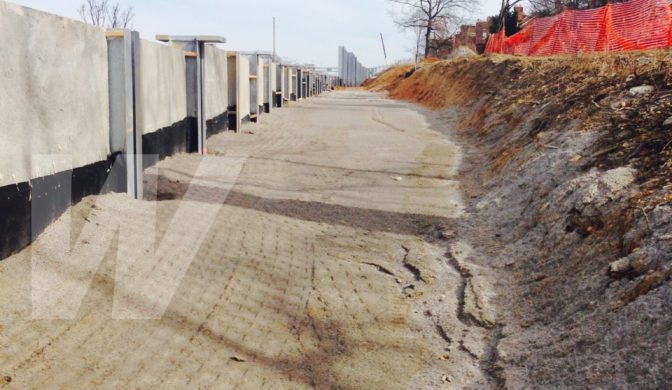 Location

Springfield, VA

Duration

August 2013 - November 2013

Owner

VDOT
Wagman's Geotechnical Construction group completed the construction of the I-95 HOV/HOT Lanes Post and Panel Wall in Springfield, Va. This wall was designed and installed to provide slope stabilization between a residential neighborhood and the I-95/I-395 interchange.
Wagman installed 155 global stability drilled shafts for the wall and slope stabilization. Wagman utilized our Lo-Drill to drill and place 24" and 36" diameter drilled shafts for H-Piles. Drilled shaft depths ranged from 35 linear feet to 45 linear feet. Steel H-piles were placed and aligned in each shaft prior to pouring concrete. Wagman provided the design and engineering for permanent tiebacks on the wall. Wagman's equipment and expertise in design and construction of anchored earth structures were essential to complete this project.
Key Challenges & Project Details
A total of 41 tiebacks were installed with design loads varying from 50 kips to 102 kips.
Tiebacks were encapsulated in corrugated tubes filled with grout to protect against corrosion.