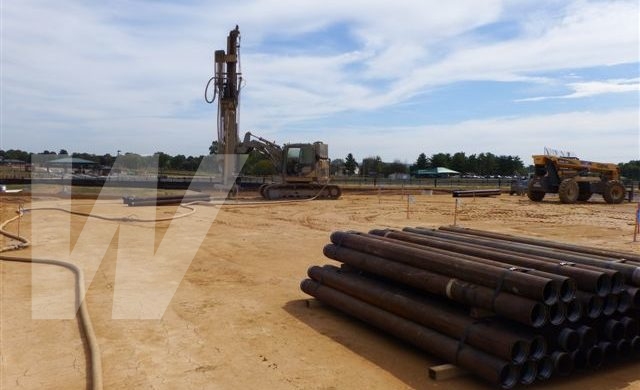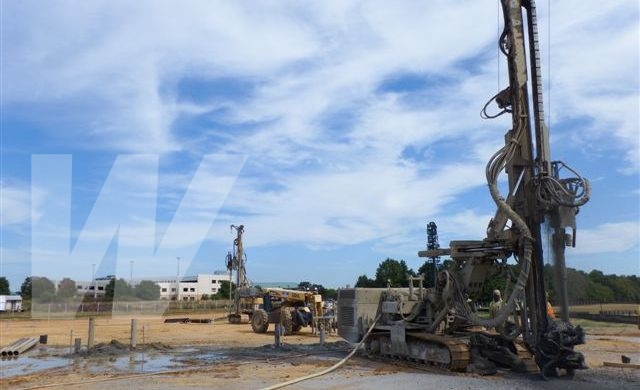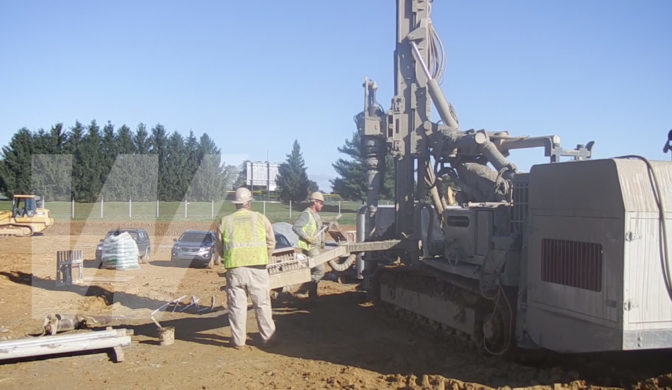 Location

Frederick, MD

Duration

August 2013 - October 2013

Owner

Dept. of The Army
Wagman's Geotechnical Construction group successfully completed foundation work for the Consolidated Logistics Facility at Fort Detrick. Located in Frederick, Md., Fort Detrick supports a multi-governmental community that conducts biomedical research and development.
Wagman installed a total of 312 seven inch diameter micropiles for the foundation of the new facility. The piles averaged almost 28 feet in length and were socketed 10 feet into the limestone rock underlying the site. The project also specified a compression load test on one pile to confirm the designed bearing capacities.
Key Challenges & Project Details
Each pile received a reinforcing steel rod ten feet long in the bond zone.
Project quantities included 8,627 linear feet and 3,120 linear feet rock sockets.