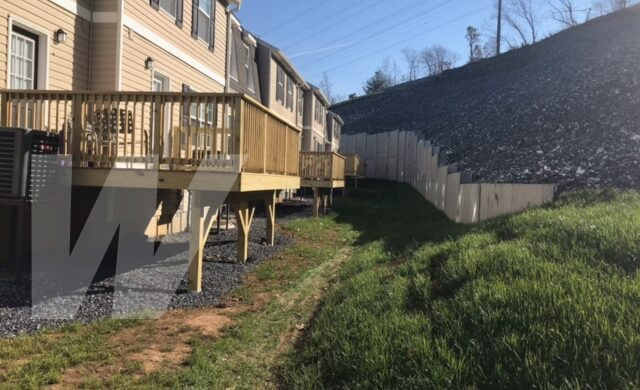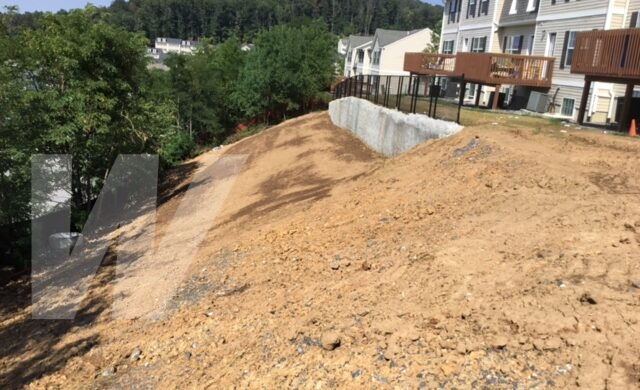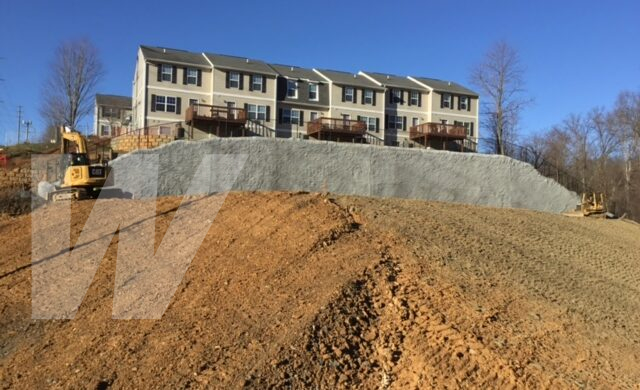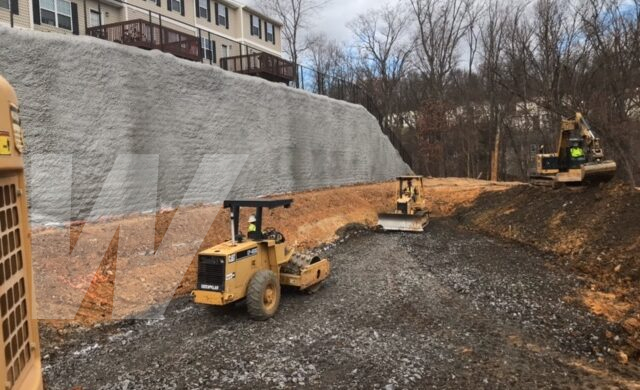 Location

Harrisonburg, VA

Duration

March 2021 - February 2022
Wagman's Geotechnical Construction group was contracted to manage and design the installation of three retaining walls for Copper Beech Townhomes in Harrisonburg, Va. These areas were experiencing significant slope failures, threatening occupied multi-story townhomes. The largest, most challenging portion was Area 1, because of the access area. Galvanized H-piles placed in drilled shafts, along with precast concrete panels provided the necessary slope stability and allowed for backfill and regrading of the entire area. Areas 2 & 3 had slope failures that required top-down wall construction with pipe piles and tiebacks to provide lateral stability. Once complete, a permanent shotcrete facing was applied to both of the walls at Area 2 & 3. 
In addition to the wall construction, the underground stormwater management system at Area 3 had collapsed and needed replaced. An at-grade stormwater management pond was designed and installed at the base of the wall. 
Key Challenges & Project Details
Access to all of the work areas had significant issues, from tight clearance between existing structures and steep slopes to low, overhead power lines. Temporary elevated benches were created, and specific equipment designed to fit within the space was used. With proper planning and coordination with the entire project team, these challenges were overcome safely and efficiently.