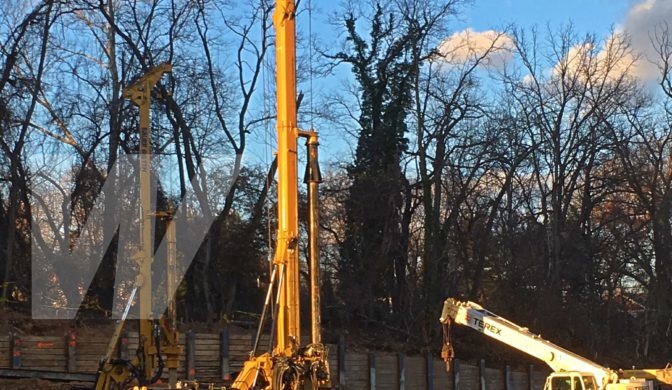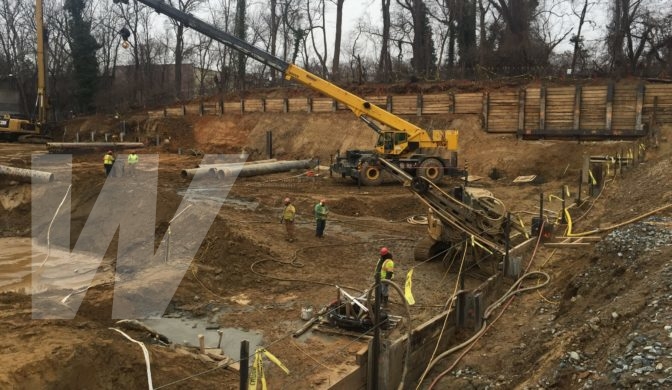 Location

Chevy Chase, MD

Duration

November 2016 - March 2018

Owner

Montgomery County Government
Wagman's Geotechnical Construction group worked on the Chevy Chase Lakes project located in Chevy Chase, Md. This project consisted of rakers, tiebacks, earth retention and drilled in place piling to support approximately 35 vertical feet of earth for a new mixed use facility.
Key Challenges & Project Details
Drill challenges. Wagman crews drilled and set piling for an online wall system as well as drilled long tiebacks to dive under a 54" water-main.
Compressed schedule. Crews had to work with large rakers and walers to brace the northern portion of the project under a tight deadline and schedule.