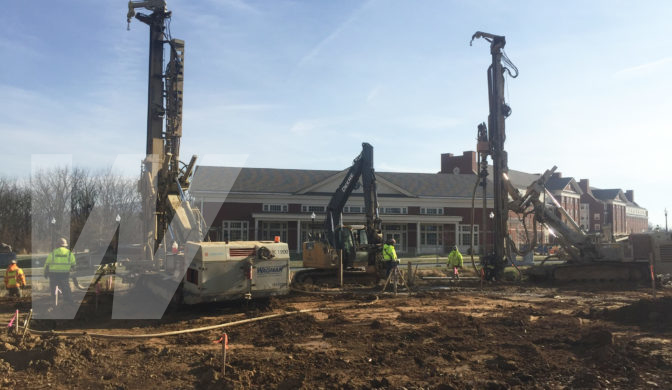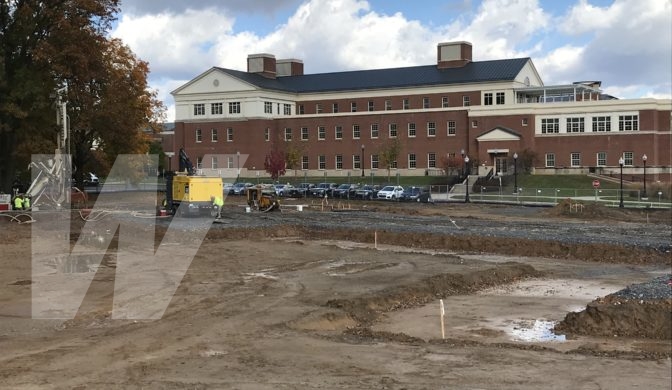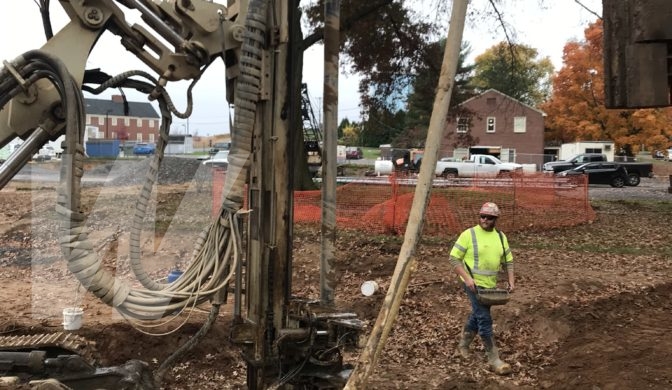 Location

Lewisburg, PA

Duration

October 2019 - January 2020

Owner

Bucknell University
Wagman's Geotechnical Construction Group teamed with local geotechnical consultants and engineers to design and install compaction grouting points to improve existing soil conditions at Bucknell University's Freeman College of Art & Art History. The project was originally designed on auger cast piles, but after further exploratory investigations and Wagman's experience in the region, it was determined that the original design would not be achievable for the desired outcome. Wagman proposed three different, yet obtainable solutions that would work, and proceeded with compaction grouting at the owner's selection. The project consisted of 307 points with an average depth of 30', and pumping nearly 1,200 CY of grout utilizing two drill rigs.
Key Challenges & Project Details
Varying subsurface conditions, which included karst features such as voids and sloping limestone, were found at the project site.
The initial design was unachievable. Wagman provided a cost savings to the owner by proposing three different, but viable options that would work in the soil conditions.