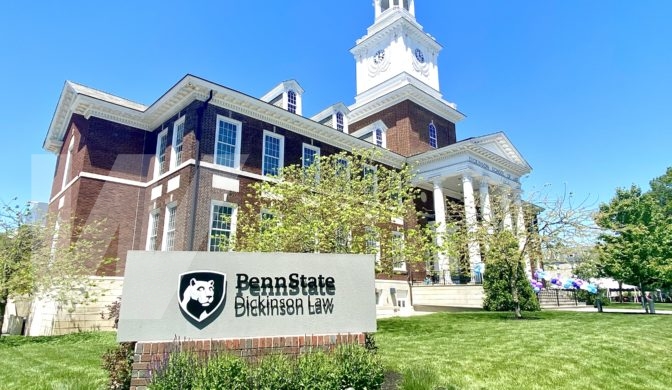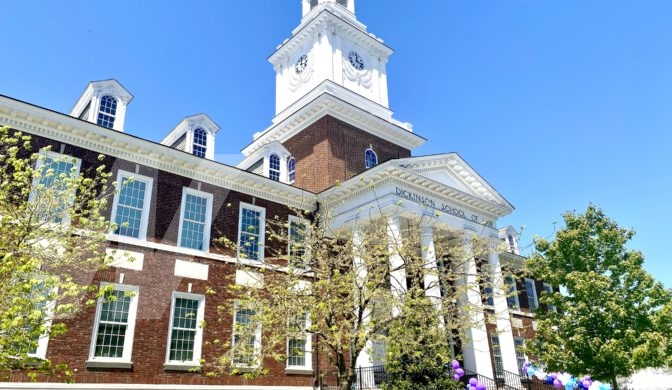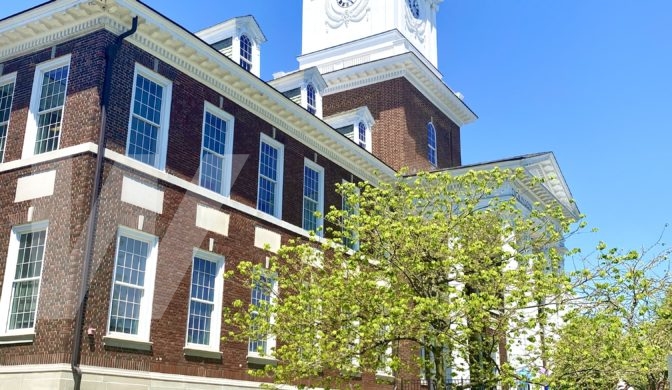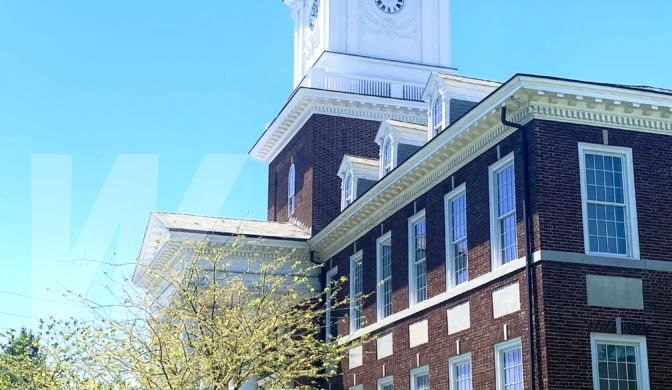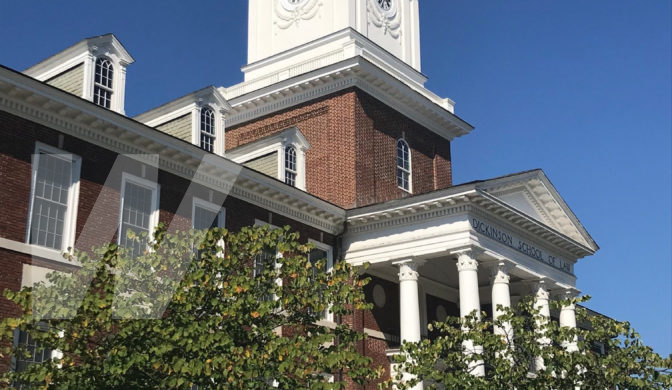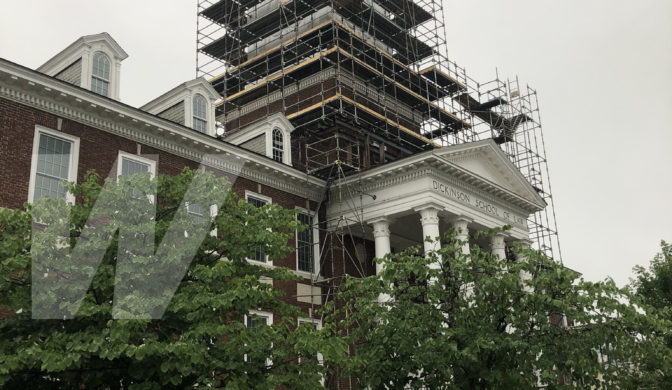 Location

Carlisle, PA

Duration

October 2020
Wagman's Special Projects Group completed a restoration on the Trickett Hall Clock Tower at The Pennsylvania State University's Dickinson School of Law in Carlisle, Pa. The team restored existing timber beams, exterior wood, plaster and coatings of the clock tower, and repointed the brick masonry.
Scaffolding was erected around the perimeter of the clock tower to allow better access to complete the work.
Key Challenges & Project Details
Built in 1918, the aging structure needed to support 162,000 lbs of scaffolding. A third party engineer designed wood beams that Wagman installed in the attic space to pick up the scaffold point loads. Additionally, shoring posts were added both in the attic and in front of the exterior, over top of the mezzanine roof for extra support.