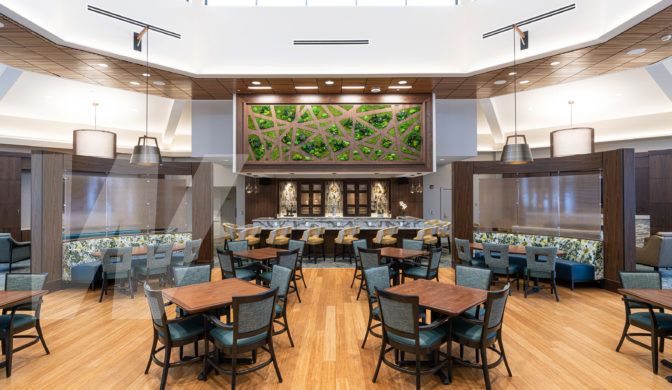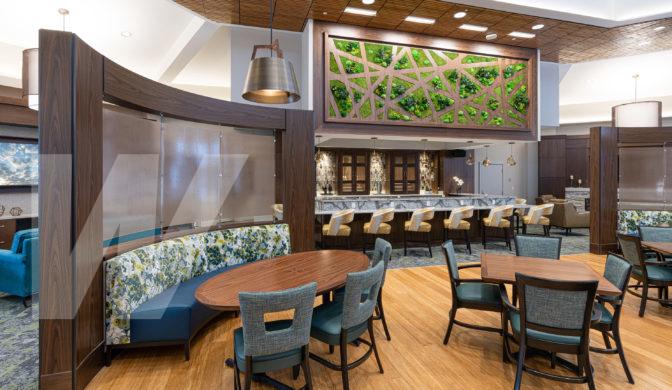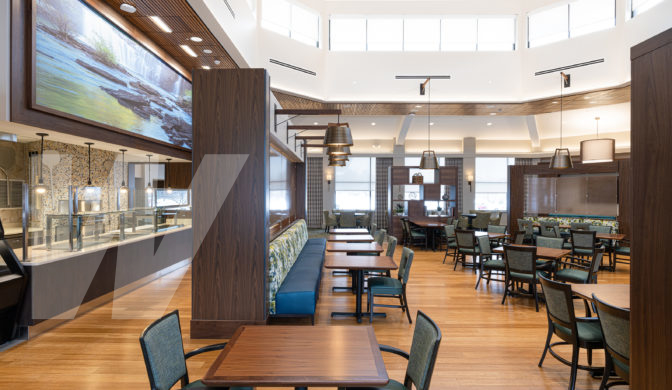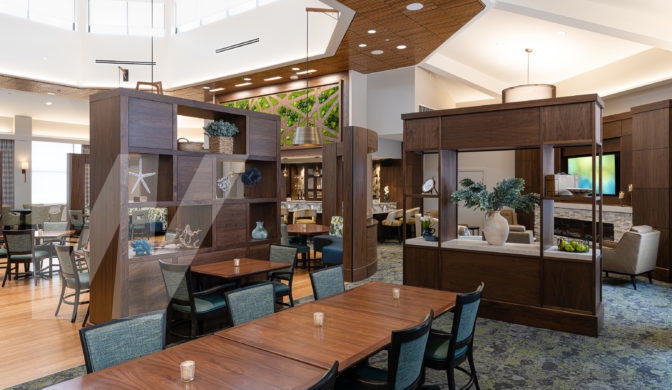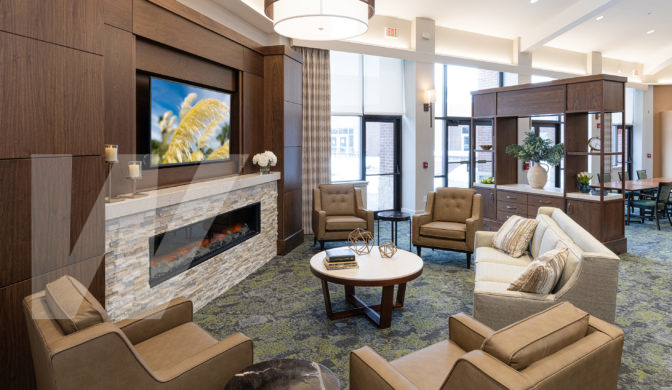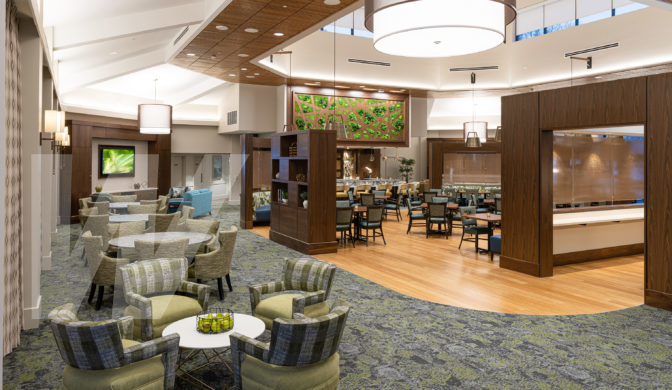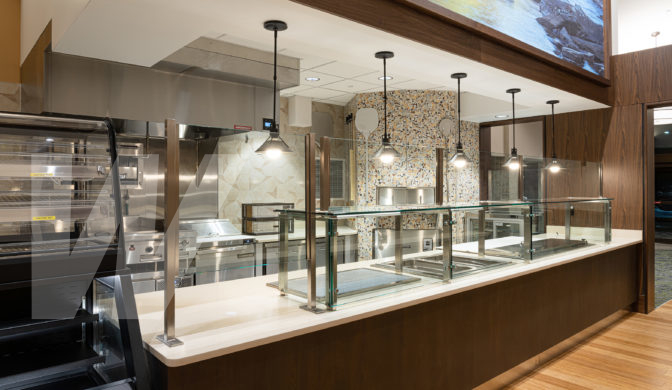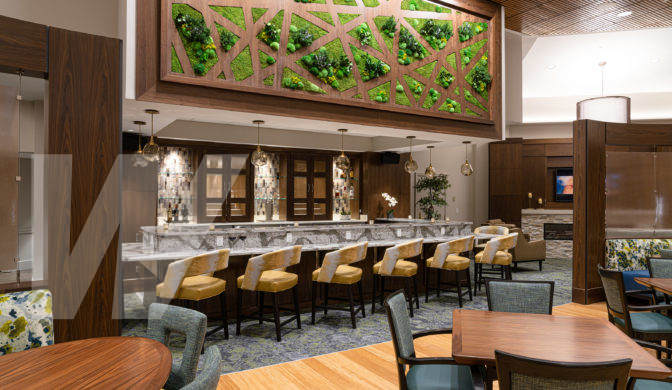 Location

Mechanicsburg, PA

Duration

February 2021
Asbury Bethany Village renovated their previous community room at their East Campus, which was turned into a Bistro and Bar.
The completed project features a cafe, kitchen, lounge and a bar that residents can use to socialize and enjoy meals and drinks. The renovation offers modern wood finishes and decorative art, a bamboo floor, custom casework and banquettes, and an artificial green wall over the bar area provides an authentic pop of color.
The space also offers high end light fixtures, numerous charging ports for phones and other devices and a new reception area for staff to welcome residents and visitors entering the building.
Key Challenges & Project Details
The existing in-slab floor heating system would have been destroyed to accommodate piping. Wagman located drawings and coordinated with the architect to only take the slabs that were necessary.
Steel pipes existed in areas where the new doorways are located. Wagman rerouted the pipes by coordinating water shut downs with the maintenance team while work was being completed.
Limited ceiling work space allowed the team to find alternative light fixtures that would fit in the current ceiling.
Work in an occupied space. Wagman built barriers and had phased construction to keep residents and visitors separate from active construction, in addition to safety protocols designed for COVID-19.
Project Recognition
2022 - Gold Award, The Best of 55+ Housing Community Amenity - The National Association of Home Builders