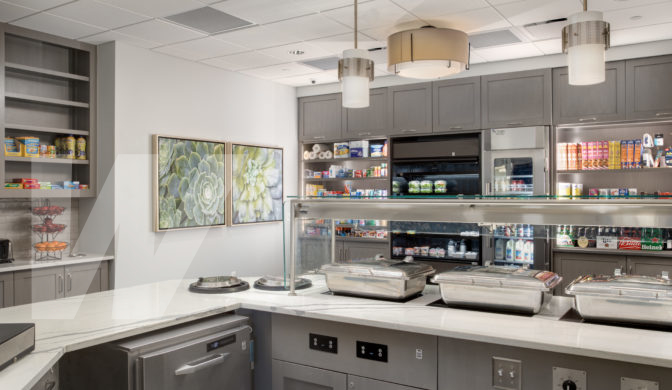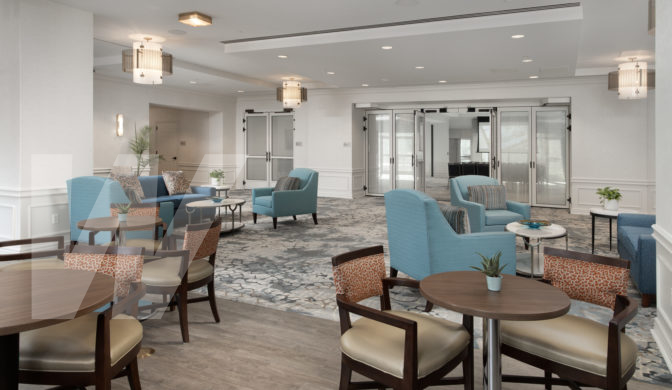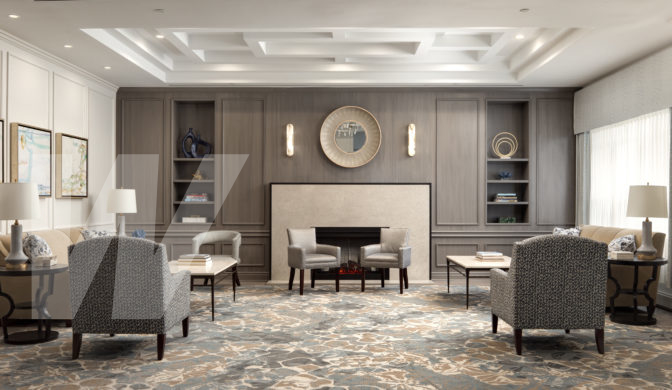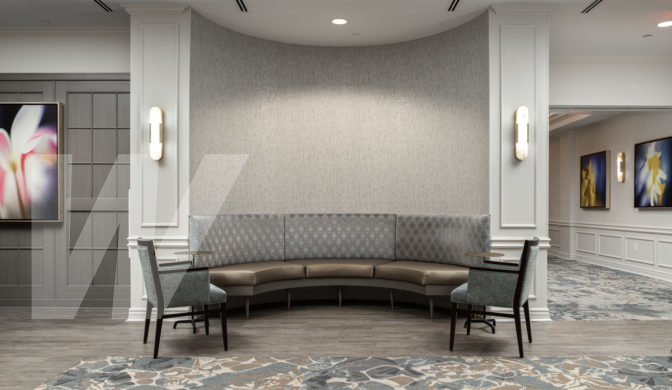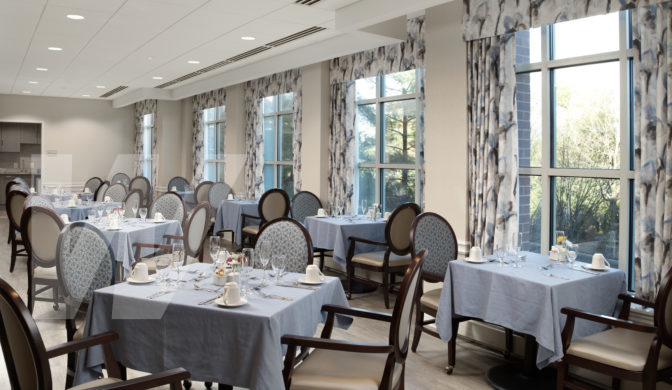 Location

Bethesda, MD
Wagman completed renovations to the lobby level at Maplewood Park Place through a two-phase process.
The first phase of the project included an addition to the existing formal dining area by enclosing the second-floor balcony, providing an additional 1,000 square feet to the area. It also featured renovations to the casual dining area, lobby, billiards room and library.
The second phase of the project included transforming the ballroom it into a theater, which was highly anticipated by residents. Additionally during this phase, lounge areas, and the country store and bar also received upgrades to better serve the residents.
Throughout both phases, the main, east and west corridors were renovated to provide a seamless transition on the lobby level.
Key Challenges & Project Details
The theater features large drop-down projection screens and laser projectors, an advanced surround sound system and a hearing-impaired loop in the floor.
With the work being performed on an occupied campus, a "Resident Watch" was initiated to ensure all passersby would safely be rerouted past active construction areas.