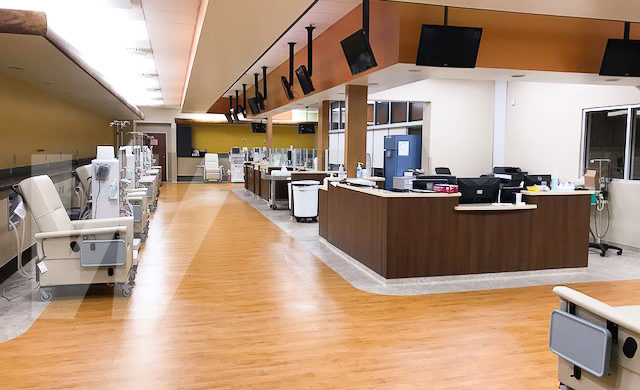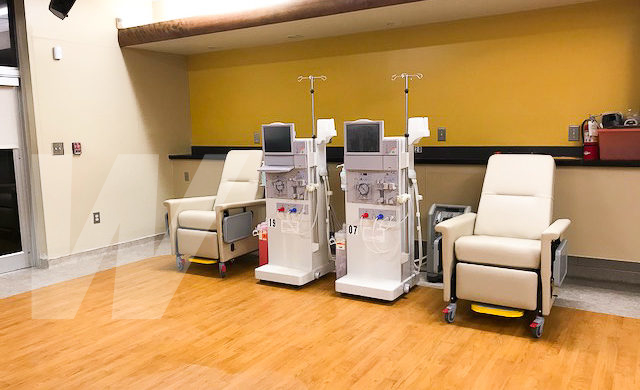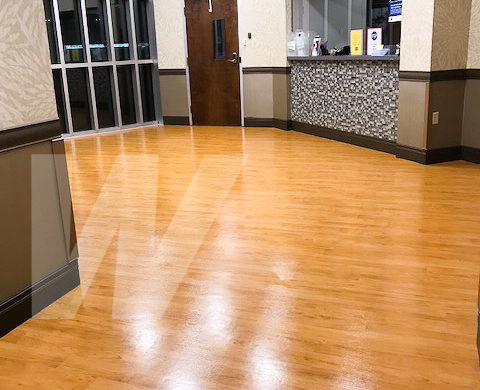 Location

Portsmouth, VA

Owner

Fresenius Medical
Wagman's Special Projects Group performed renovations to an existing dialysis clinic located in Virginia.
The project utilized a phased approach to ensure the clinic remained operational throughout construction. Work included demolition, electrical, plumbing, mechanical, drywall, and ceiling work throughout the clinic.
The new interior renovations included the dialysis treatment room, two waiting areas, two bathrooms, a janitor's closet, and the vestibule.
Key Challenges & Project Details
Work was performed in an existing medical facility which remained operational during construction, requiring the coordination of team members to work nights and some weekends.

• During demolition, the flooring was coated with more adhesive than initially anticipated, requiring careful removal.

• Due to the development of a sinkhole in the handicap accessible parking space, deliveries needed to be rerouted until repairs to remove the sinkhole were complete. Wagman coordinated a plan with subcontractors to repair the sinkhole to reduce to delays to the project schedule.