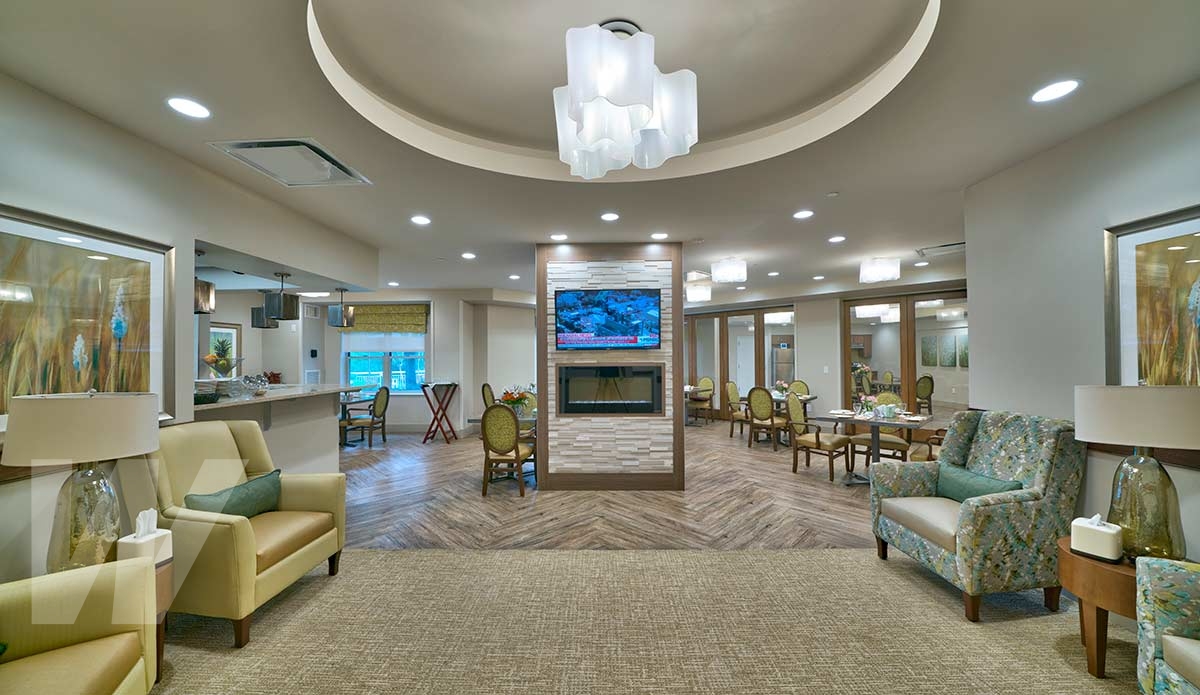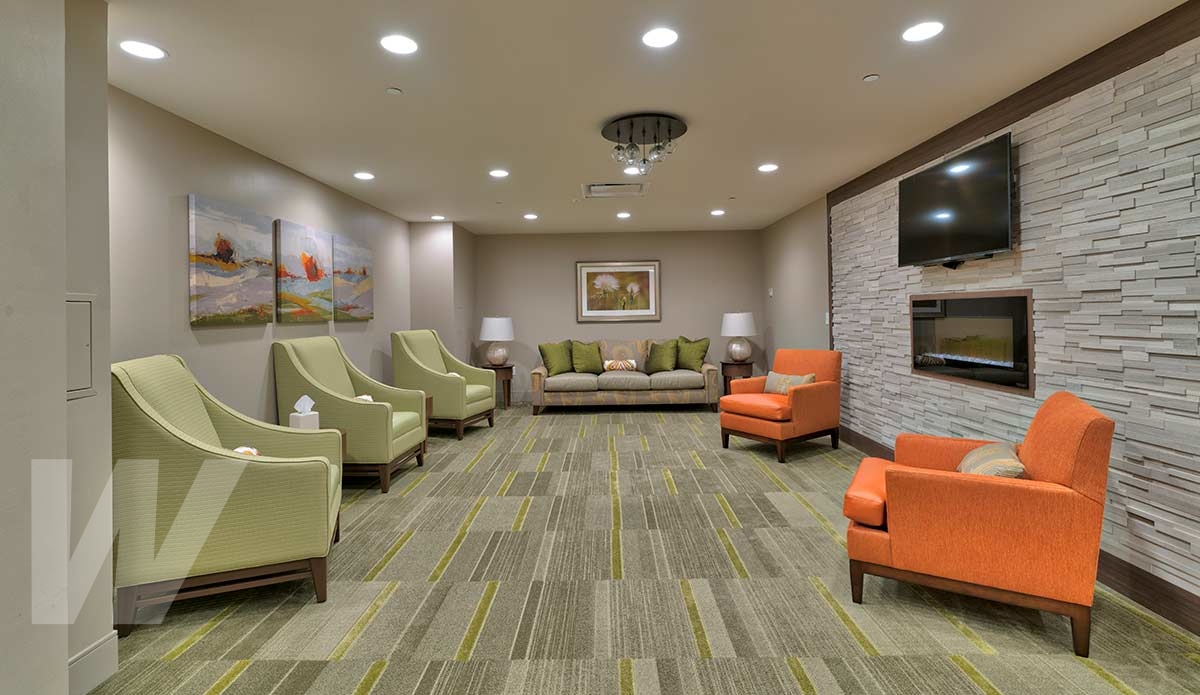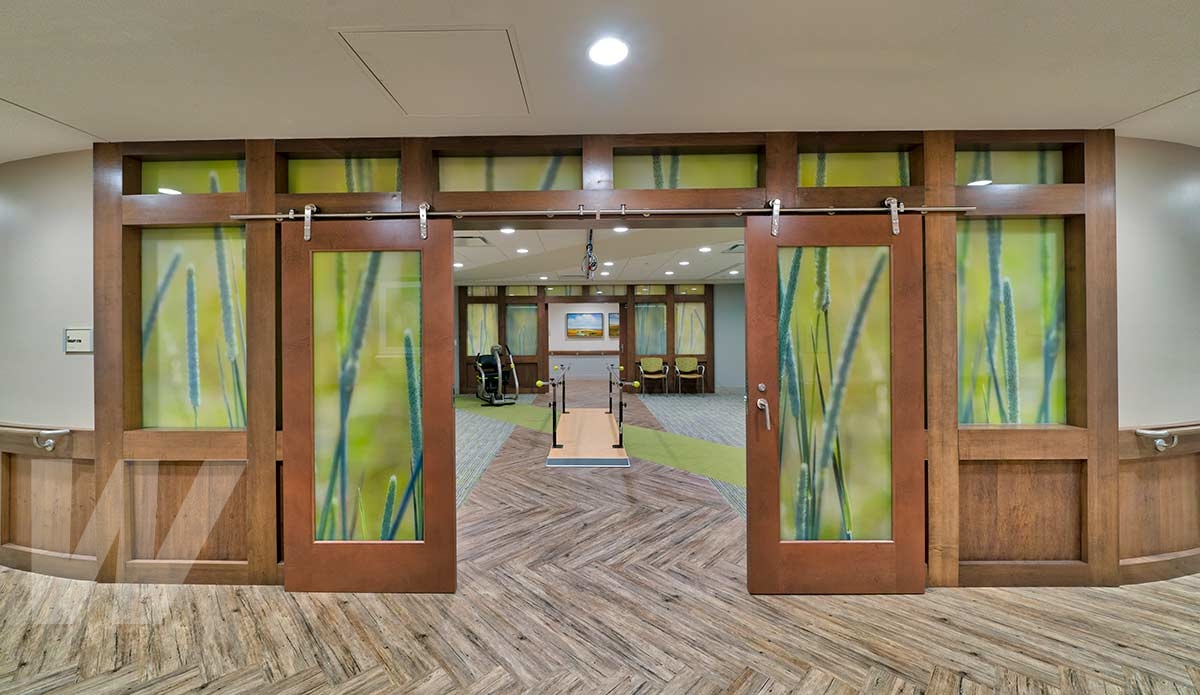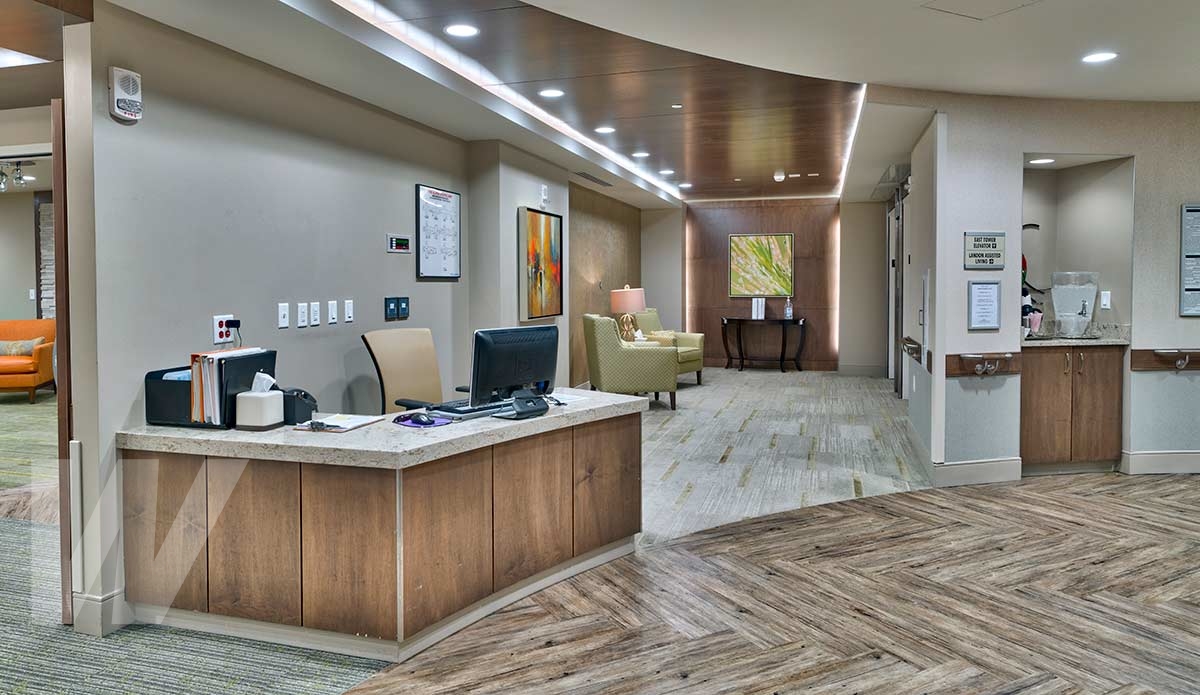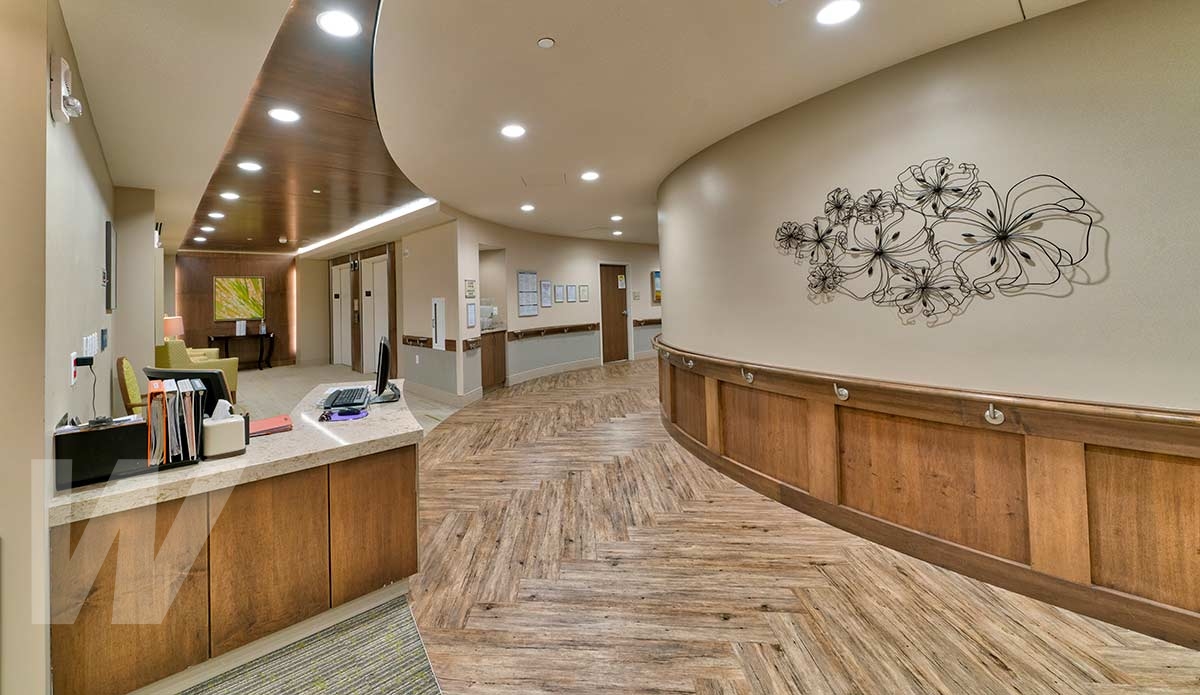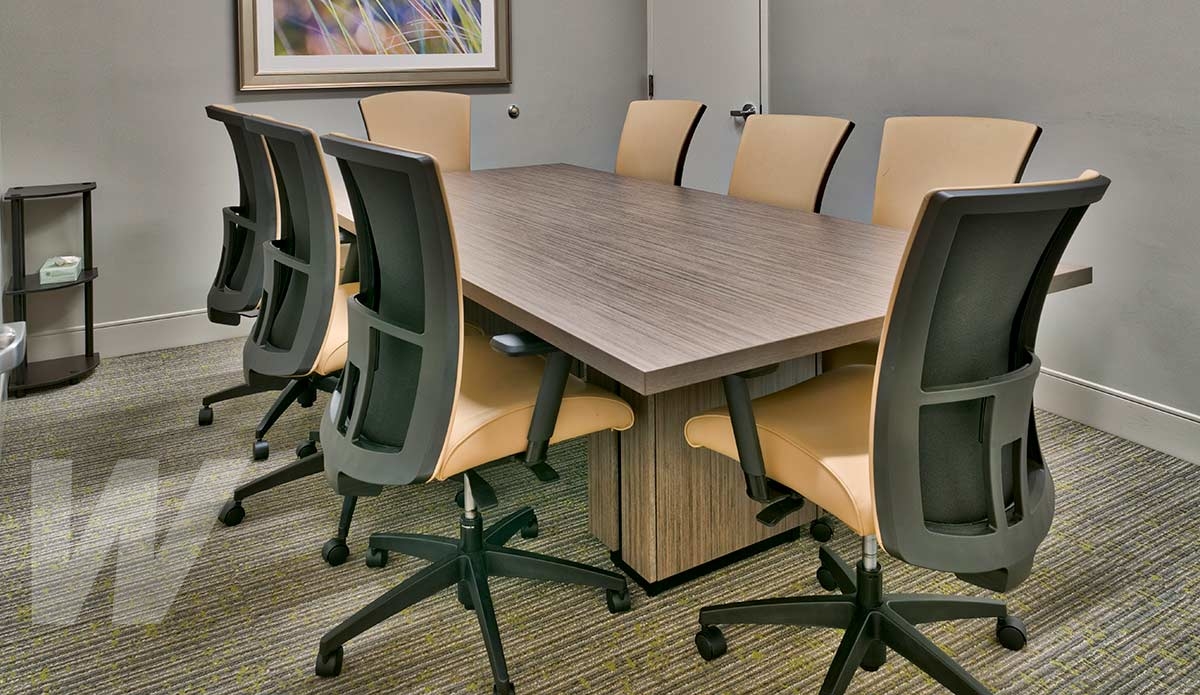 Location

Bethesda, MD

Owner

Maplewood Park Place

Architect

THW Design
Located in Bethesda, Md., Maplewood Park Place is a distinctive full-service retirement community offering independent living, assisted living and skilled nursing care.
Wagman completed renovations to support spaces within their assisted living and skilled nursing facility with a goal of providing more room for residents and staff.
The project features updated dining facilities, activity rooms, physical therapy areas, nursing stations and conference rooms.
Two separate kitchen and dining areas were relocated to better accommodate residents. To improve access to physical therapy, an oval-shaped therapy room is surrounded by a circular hallway for patients to use for walking and exercise. Other aspects of the renovation included relocated offices and a redesigned elevator lobby.
Key Challenges & Project Details
Decorative, colored glass panels around the physical therapy room ensure privacy
Due to the facility being occupied during renovations, phasing was required to keep systems like the fire alarm, nurse call and HVAC operational