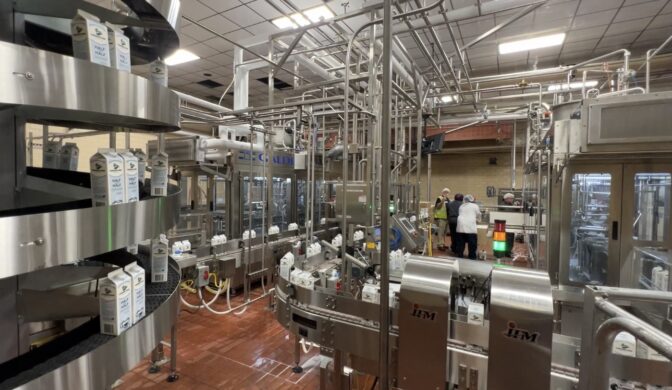 Location

Baltimore, MD

Duration

May 2022 - June 2023

Owner

Cloverland Farms

Architect

Ollmann Earnest Martin Architects
Wagman Construction recently completed the Cloverland Farms Dairy upgrades project. Located in Baltimore, MD, the primary focus of this renovation was to increase the availability of their Extended Shelf-Life (ESL) products to their customers.
Wagman Construction's scope as the general contractor consisted of constructing new portions of this ESL project line, which included a fully renovated lab area for testing and quality assurance/quality control, constructing a new processing room where new equipment is installed for the production of the ESL products, retrofitting a penthouse room into a new boiler room, a new exterior steel canopy platform that houses a cooling tower, ammonia tower, and a refrigeration system needed to feed the new processing room.
This renovation project was a major undertaking that involved a lot of different trades and a significant amount of coordination. Wagman met all key milestones throughout the duration of the project and now Cloverland is able to produce their ESL products more efficiently and effectively.