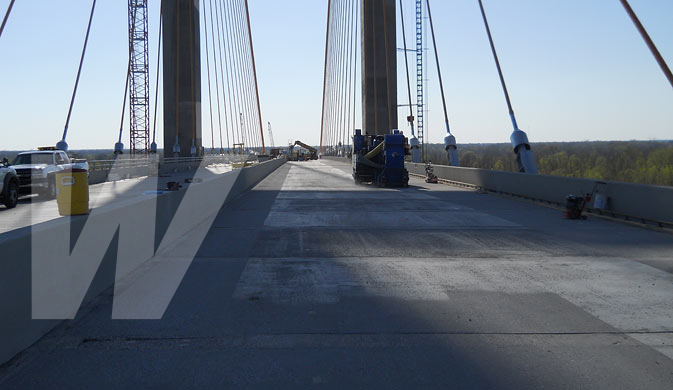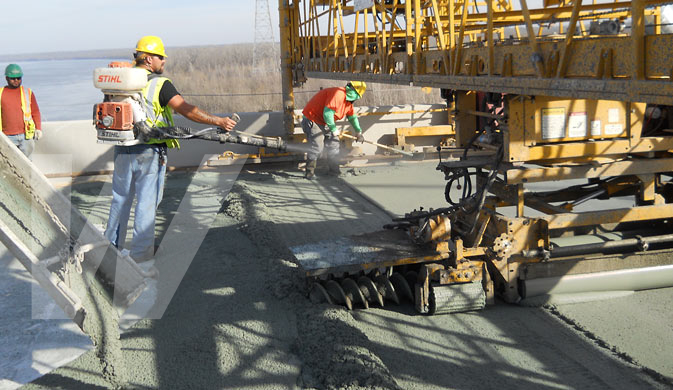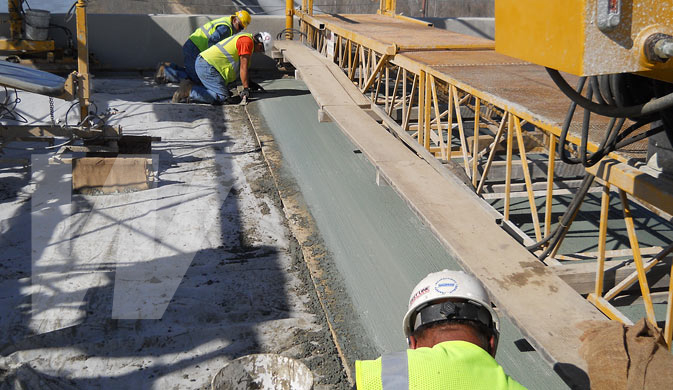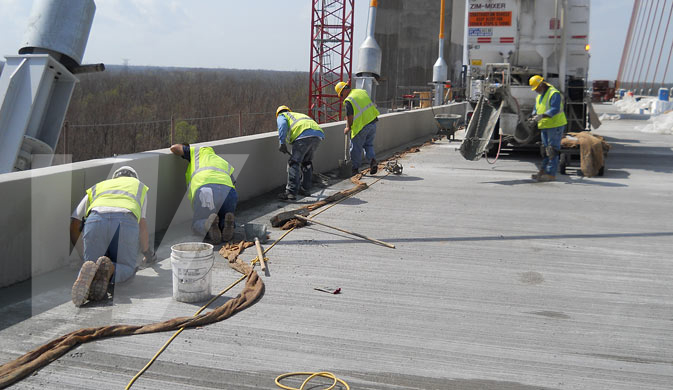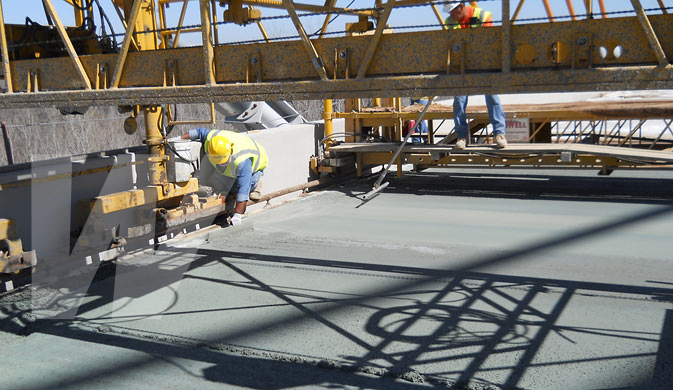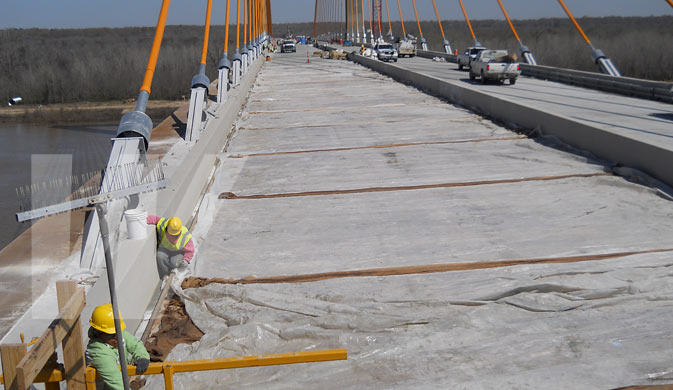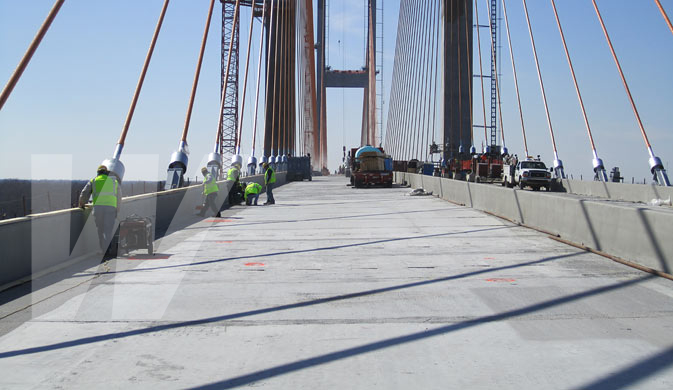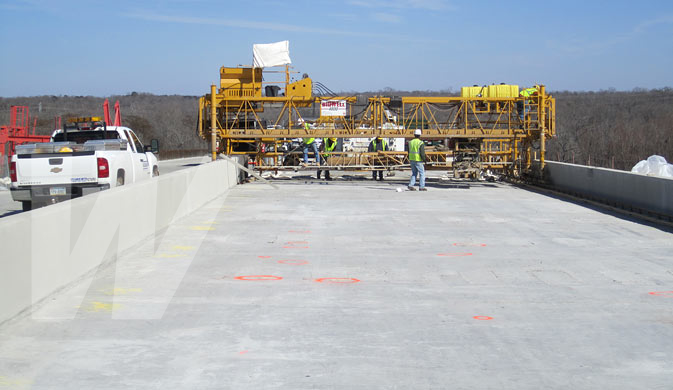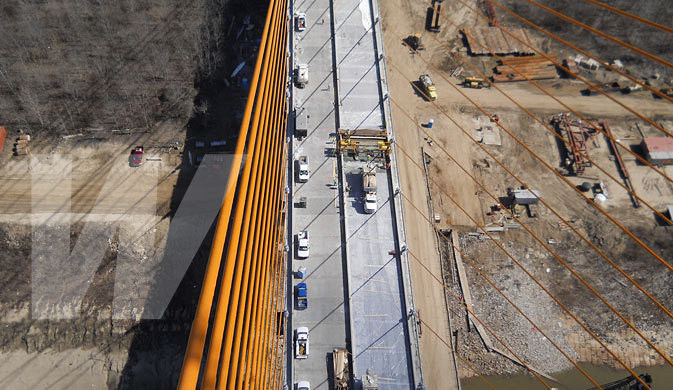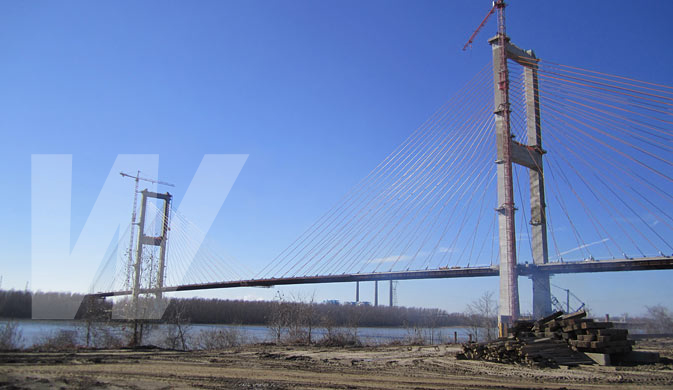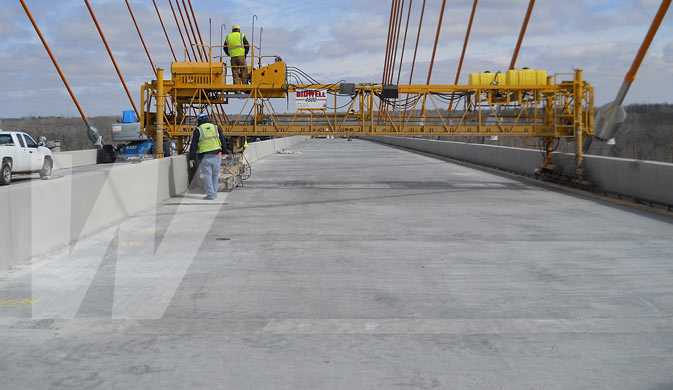 Location

New Roads and St. Francisville, LA

Duration

February 2011 - March 2011
This project involved furnishing and installing a Latex Modified Concrete (LMC) overlay on the new John James Audubon Bridge. This project was part of the Louisiana Transportation Infrastructure Model for Economic Development Program and crosses over the Mississippi River, connecting Pointe Coupee and West Feliciana parishes. Wagman worked for the joint venture team of Flatiron Constructors, Granite Construction and Parsons Transportation Group.
Key Challenges & Project Details
23,264 SY of deck area
1,494 CY of LMC
Wagman's crew poured the entire deck, excluding one-foot gutter strips, in only 16 pours
Wagman's LMC exceeded the project's required rideability specifications
Project Fun Facts
The John James Audubon Bridge is the longest cable-stayed bridge in North America.

The bridge is named after John James Audubon (1785-1851), a famous French-American painter, best known for his detailed illustrations of American birds in their natural habitats. Audubon lived in St. Francisville, LA in 1821, working as a tutor.