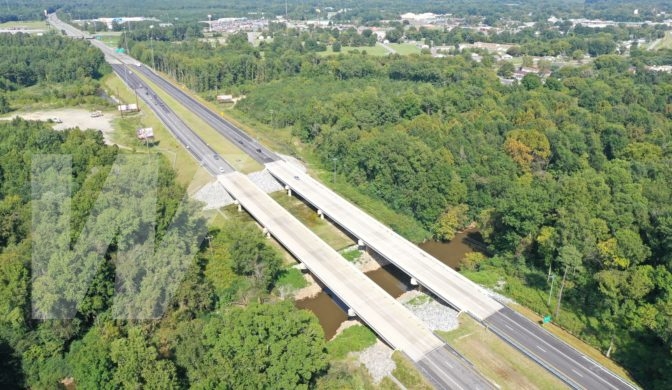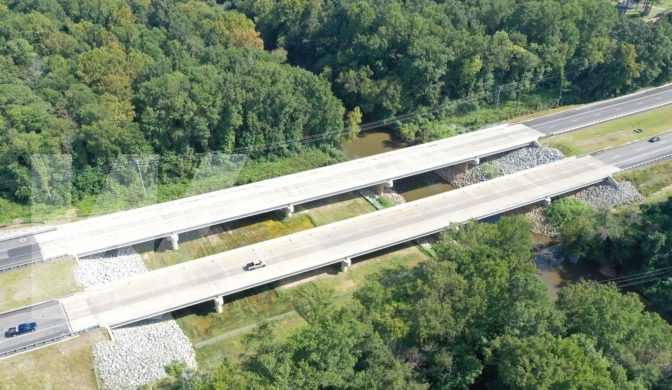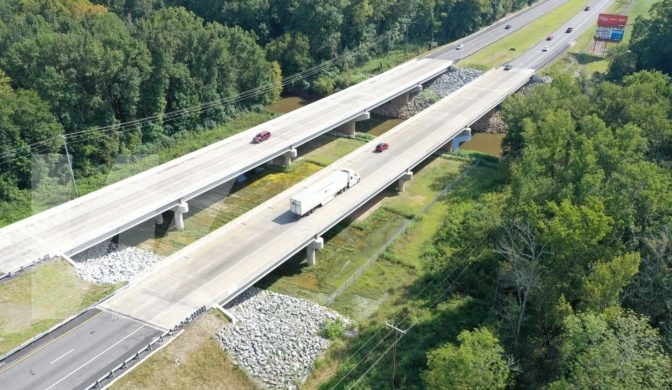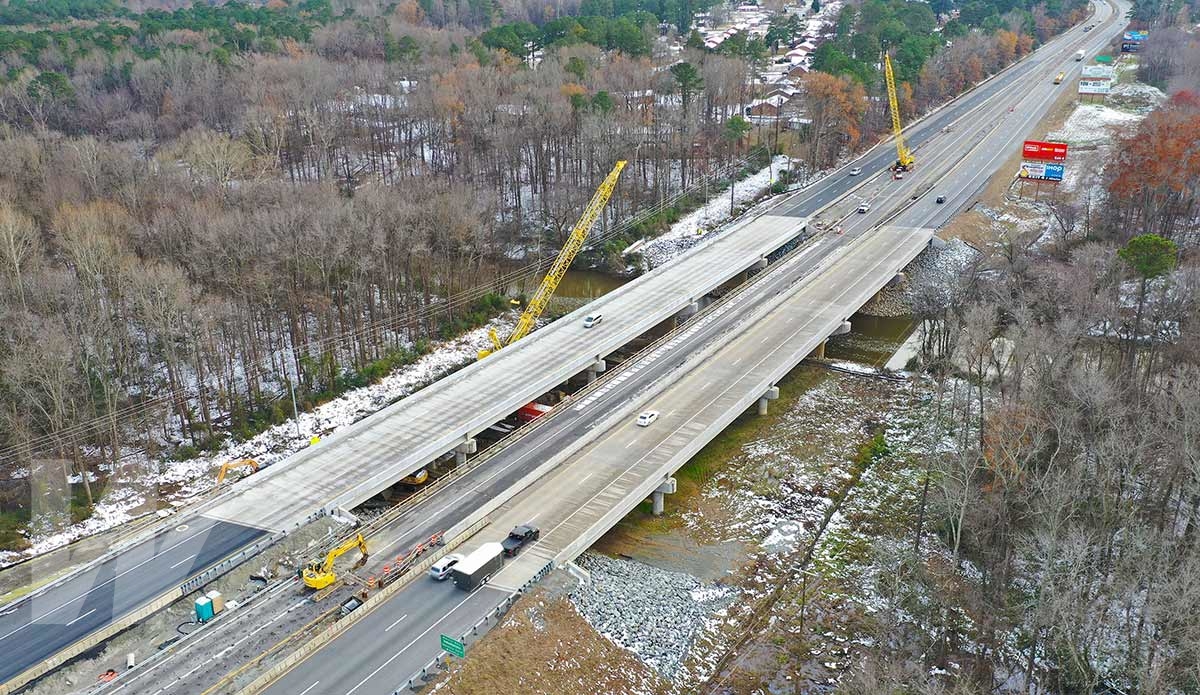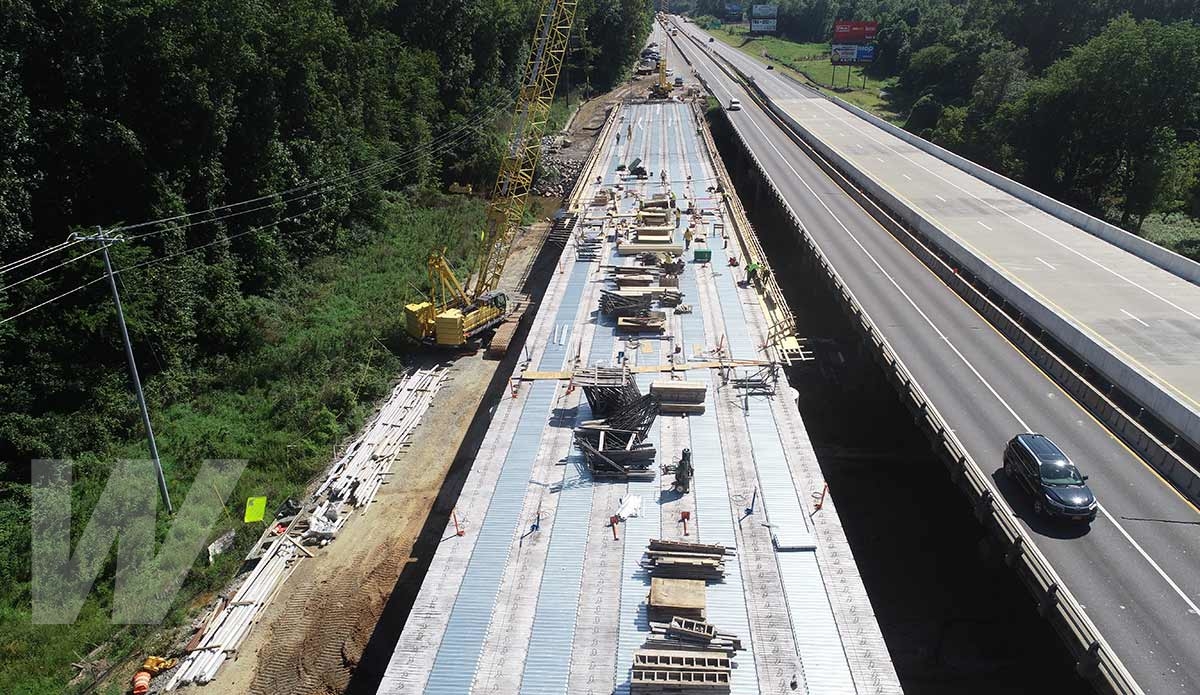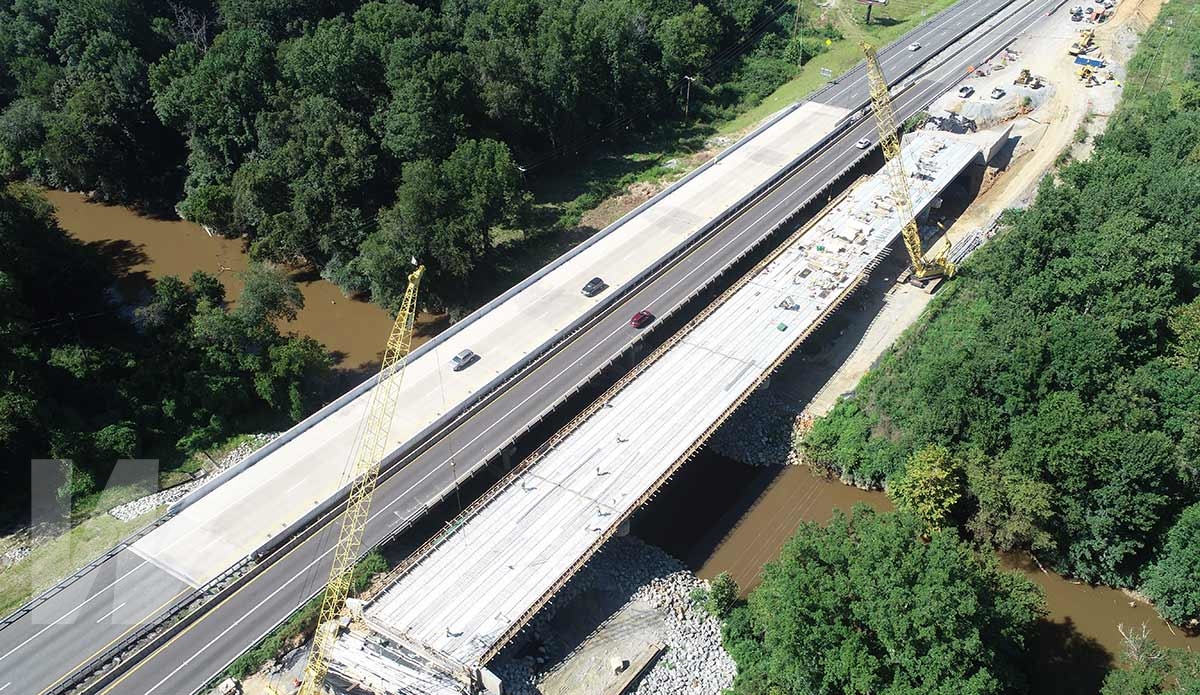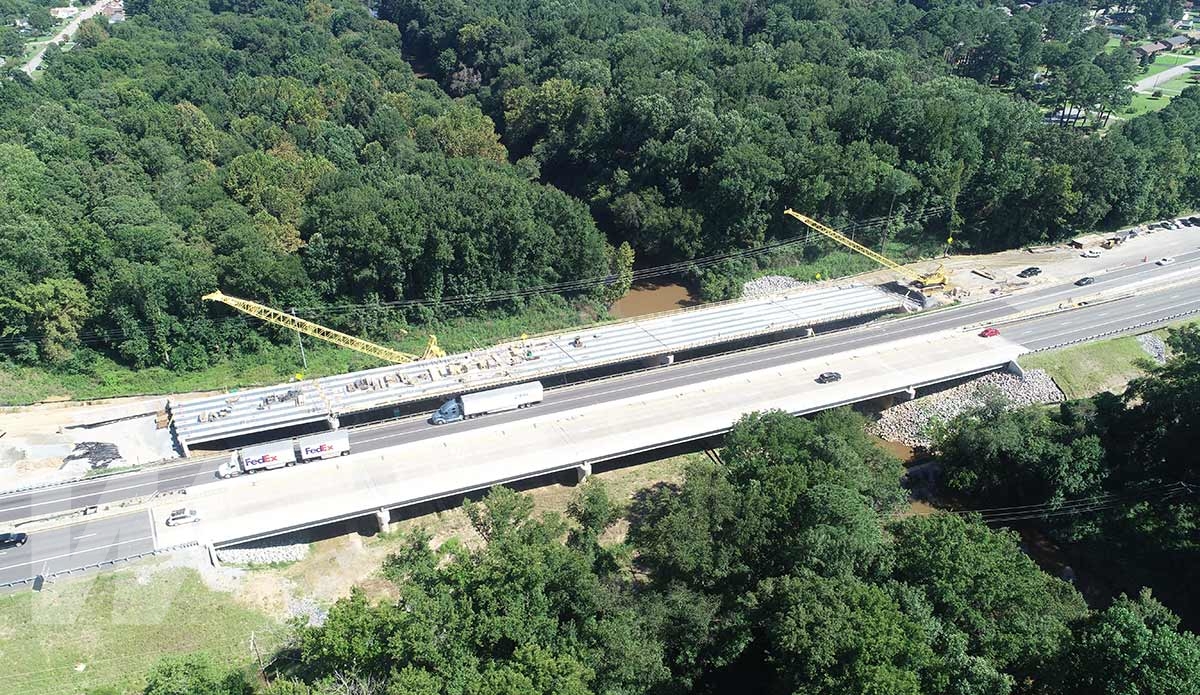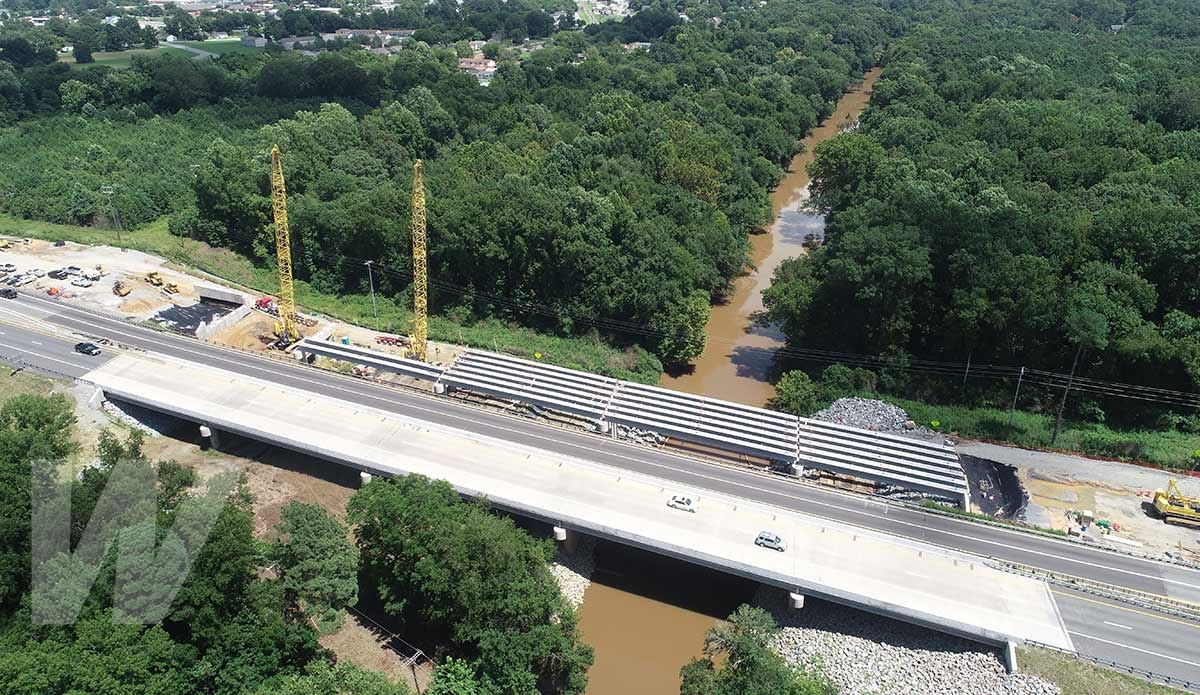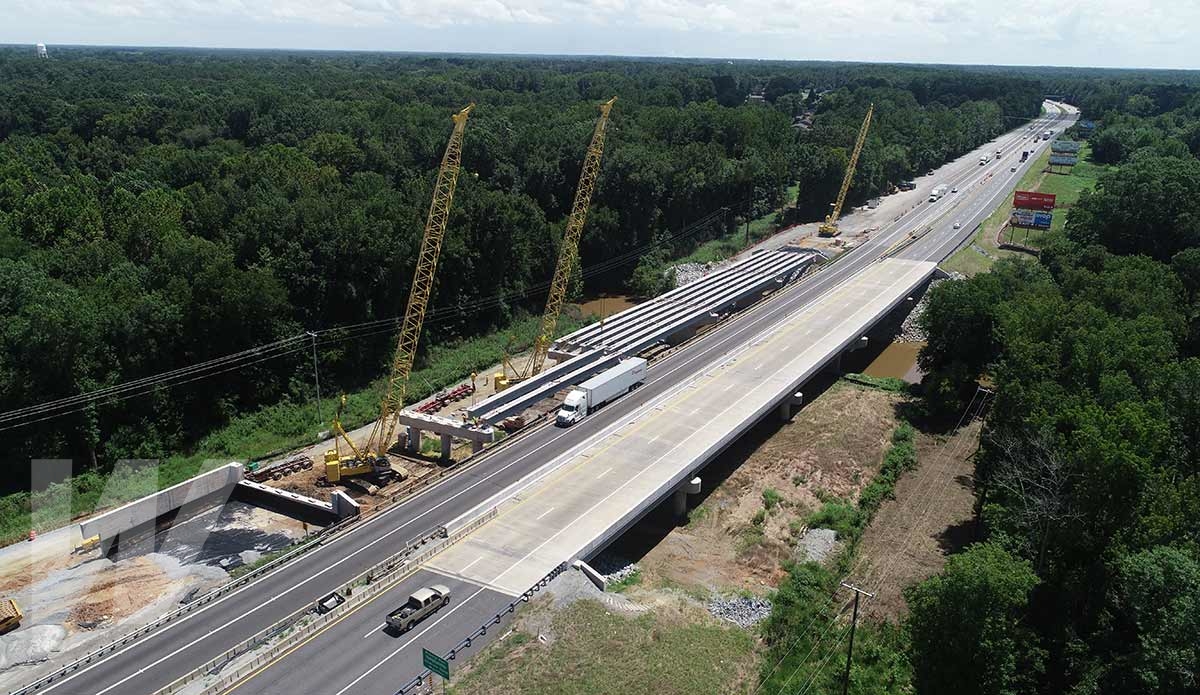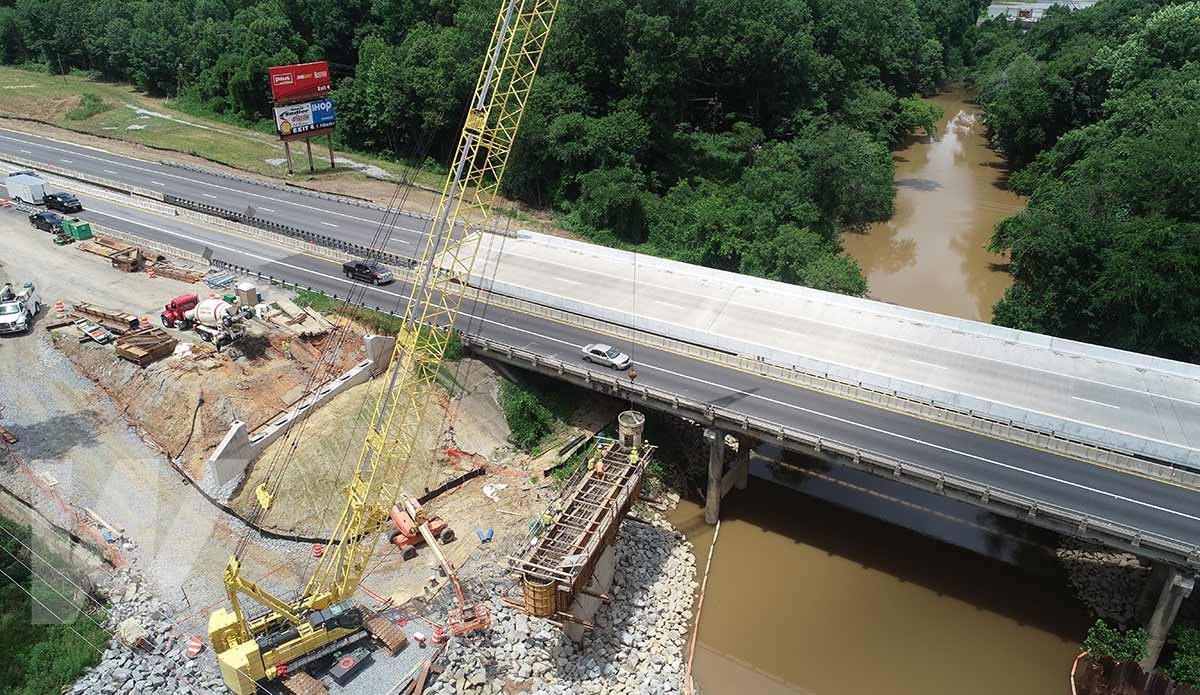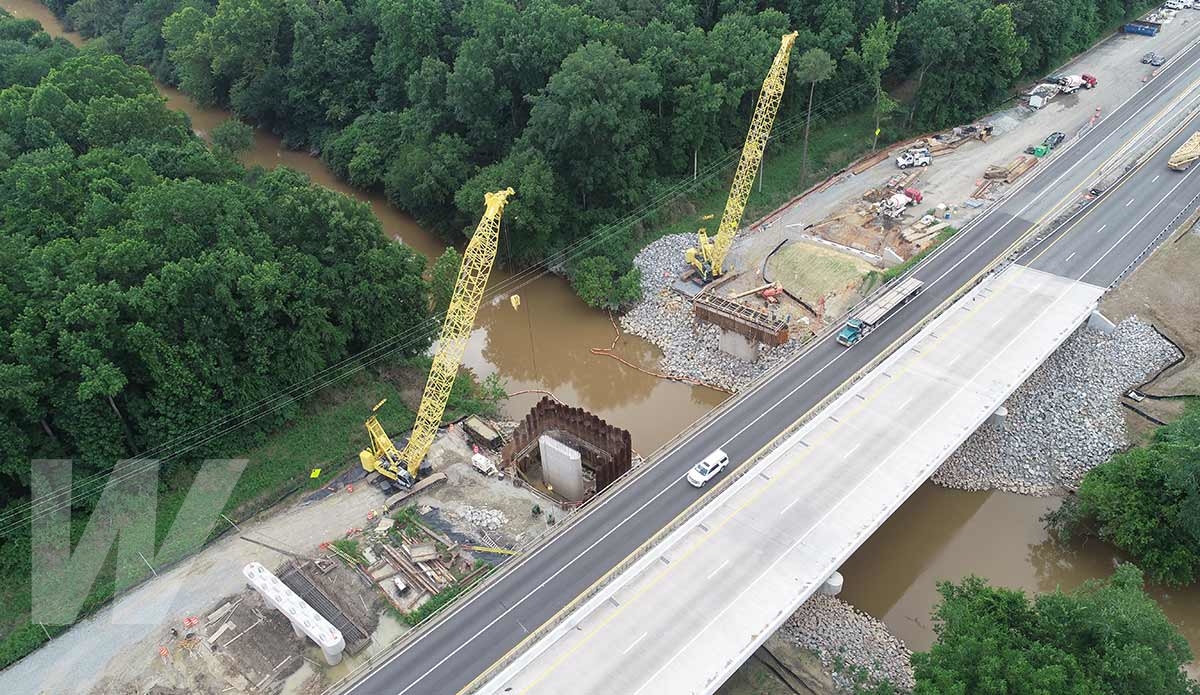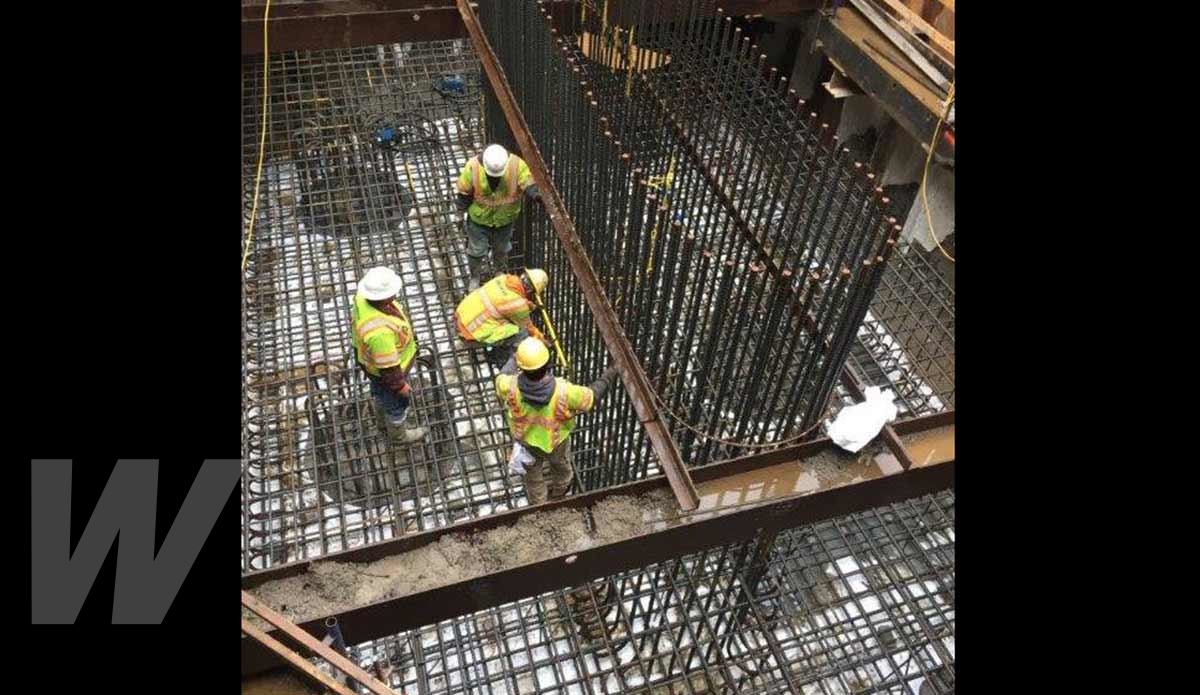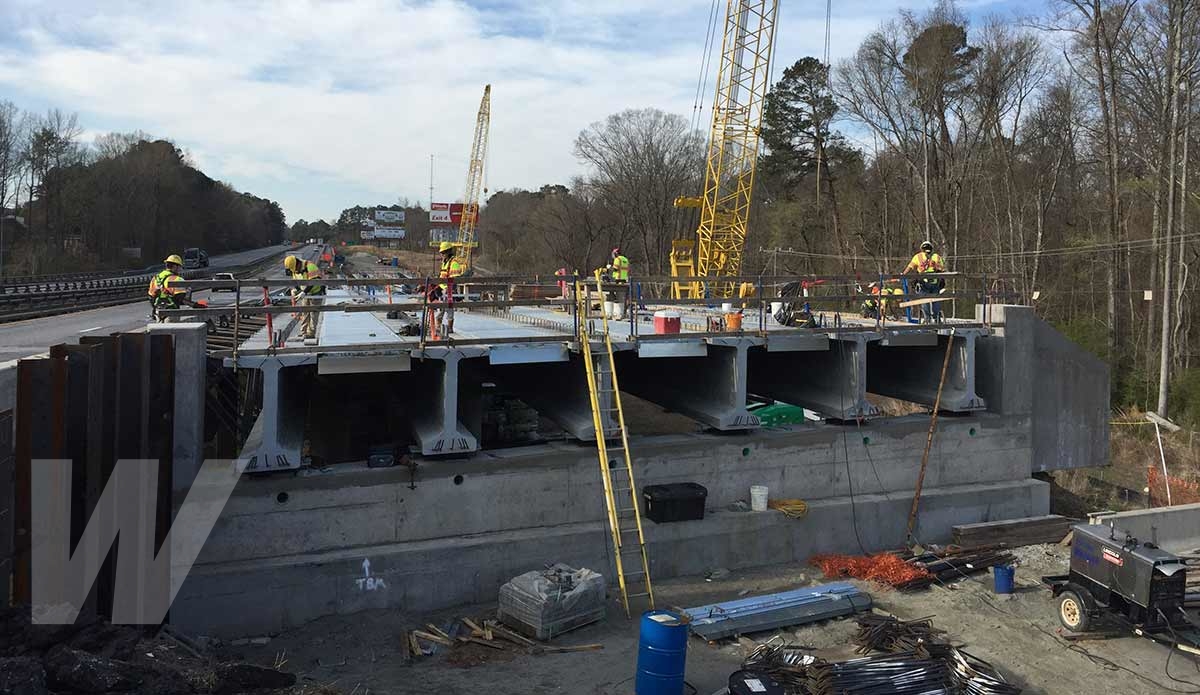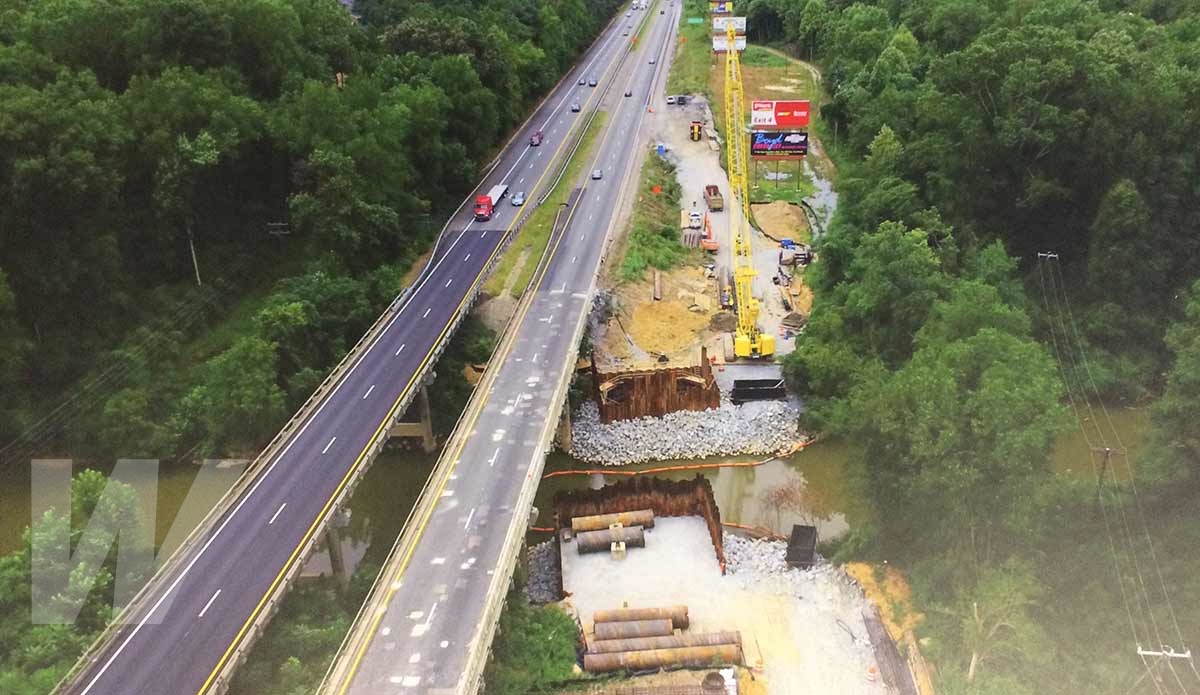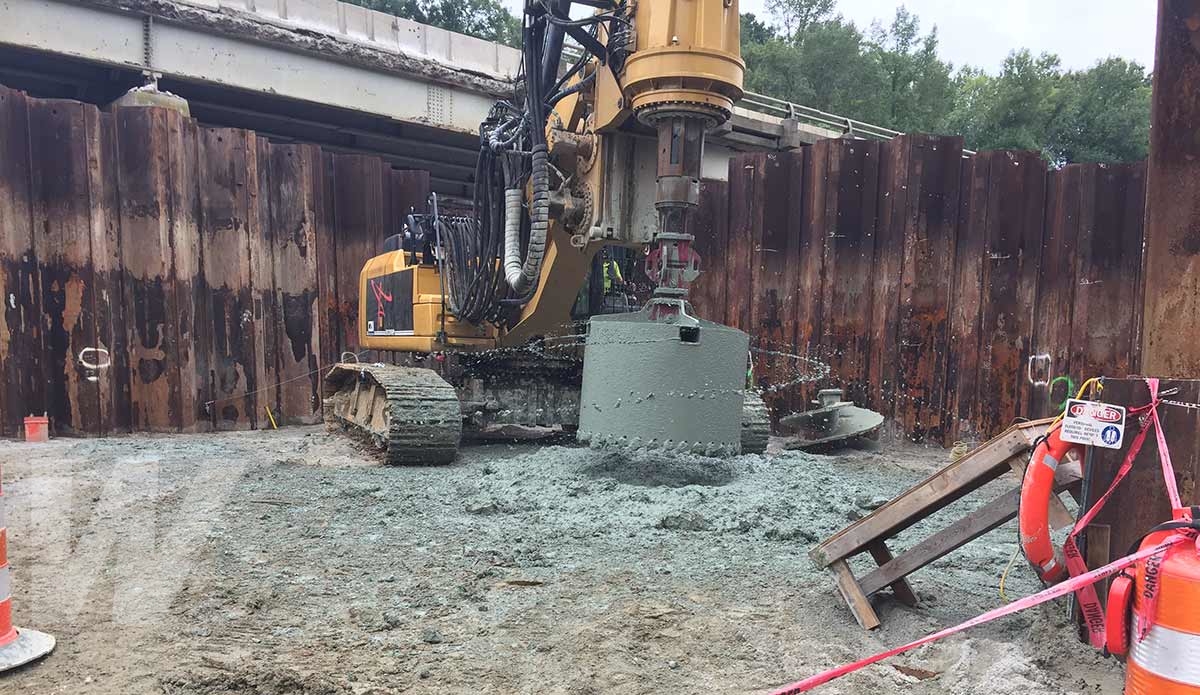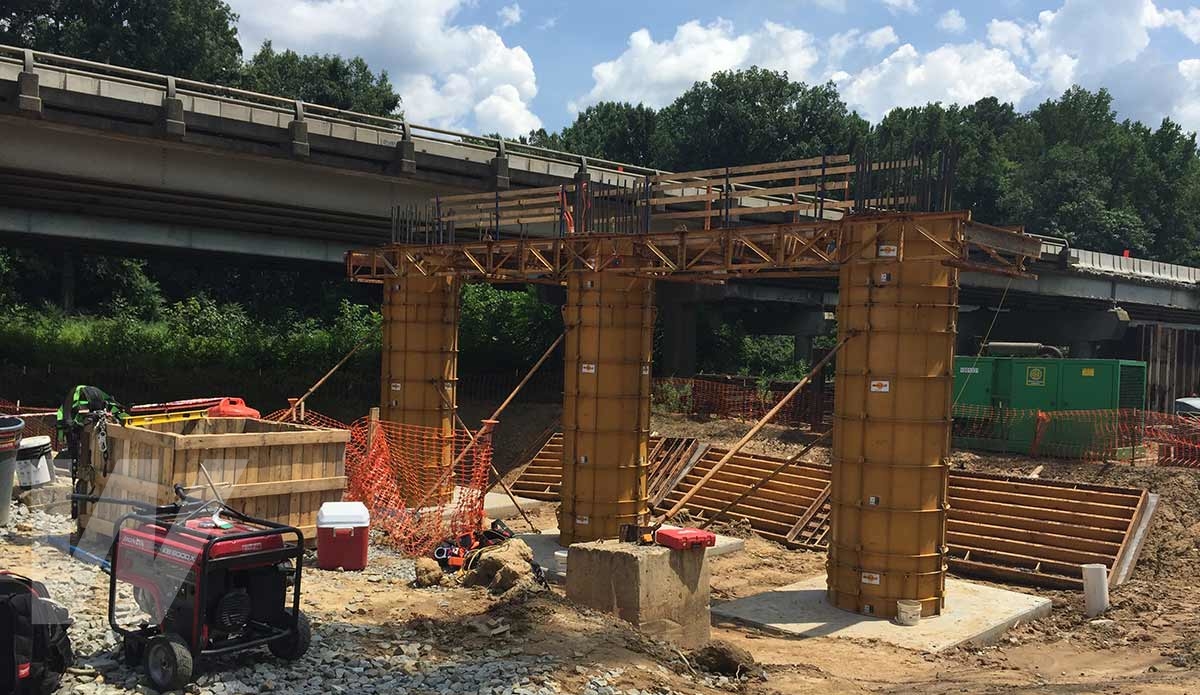 Location

Emporia, VA

Duration

January 2016 - October 2019
The Meherrin River bridge replacement project was a $22M project for the Virginia Department of Transportation (VDOT) to replace a pair of aged bridge structures on I-95 over the Meherrin River. The project used a phased construction plan that allowed VDOT to maintain two northbound and southbound lanes of traffic on I-95 throughout construction.
A multi-phased construction sequence required that the new 5-span southbound bridge structure be built next to the existing southbound bridge, followed by northbound traffic shifting onto the old southbound bridge. Demolition occurred of the existing northbound bridge and a new 5-span northbound bridge was built in its place. The final phase of the project called for demolition on the existing southbound bridge.
Wagman's Geotechnical Construction group had a significant role on the project and provided the installation of temporary support of excavation, pile driving and cofferdam construction.
Key Challenges & Project Details
Rising river levels due to heavy rainfall throughout the project duration was challenging. Wagman proactively monitored river level forecasts, giving crew members as much advanced notice as possible to move materials and equipment as necessary so they would not get damaged.
Wagman self-performed the installation of twelve 60" diameter drilled shaft caissons on the project.