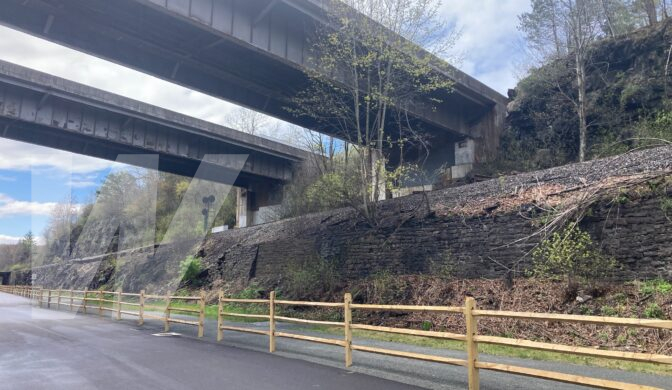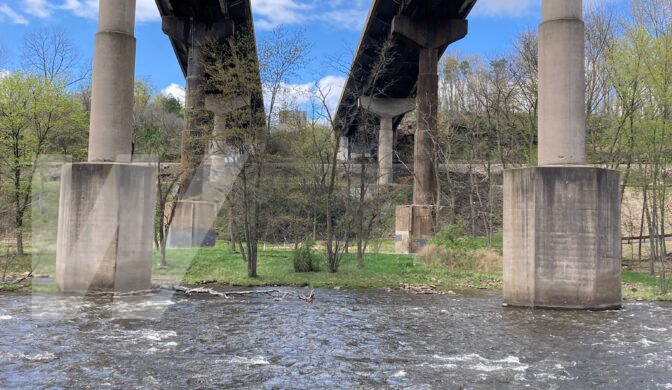 Location

Luzerne & Carbon County, PA

Duration

Spring 2024 – Spring 2028
The I-80 over the Lehigh River Bridge project is a $99.5M project for the Pennsylvania Department of Transportation (PennDOT), located in White Haven, PA. The project will replace the deteriorating bridges with wider, safer structures, providing reliability and improved safety in the heavily traveled Pocono Mountain corridor.
The project scope includes demolition and replacement of both the eastbound and westbound I-80 bridges over the Lehigh River, the Lehigh Gorge State Park, D&L Trail, Reading Blue Mountain and Northern Railroad, and SR 1005 – River Road. Other significant project elements include the rebuilding of the I-80 westbound off-ramp and the I-80 eastbound on-ramp at the SR 940 interchange. An existing culvert conveying stormwater under I-80 will be extended south to allow for the new eastbound alignment. The eastbound on-ramp will be lengthened, as well as the height of the bridge barriers. The width of the shoulders will increase to meet current design standards.
Key Challenges & Project Details
The bridges carry an ADT of 27,400 vehicles per day, with almost half of that traffic being truck traffic.
The existing bridges are 50+ years old and reaching the end of their serviceable lifespan.
The bridge spans over a popular state park offering hiker-biker, leaf peeping, and whitewater rafting opportunities for many residents and tourists.
The entire substructure consists of mass-concrete pours with the proposed tulip-shaped caps designed at 50 feet tall.
In-stream trout restrictions during the four-year timeline.
This project is part of PennDOT's Major Bridge Public-Private Partnership Program (MBP3). Six of PA's major interstate bridges will be replaced or repaired as part of the initiative.