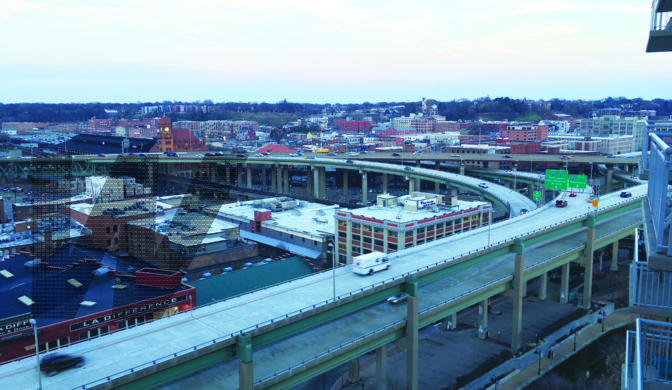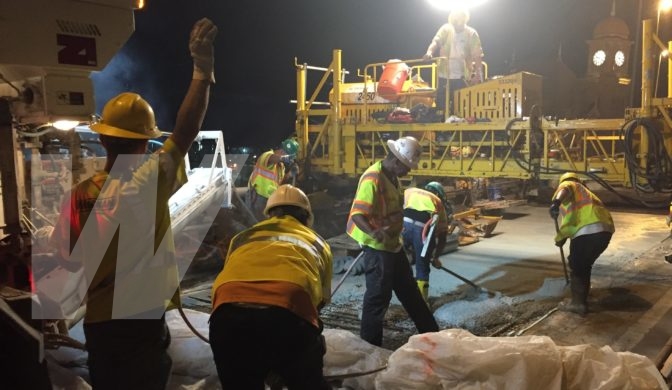 Location

Richmond, VA

Duration

April 2016 - October 2016

Owner

Richmond Metropolitan Transportation Authority (RMTA)
The Deck Rehabilitation of the I-95 Ramps in Richmond, Va. was a $5.2M project that involved replacing the existing riding surface of seven bridge structures using Rapid-Set Latex Modified Concrete (RSLMC).
The top 2″ of the existing deteriorated bridge deck concrete was removed and replaced. Other work included joint seal replacement, pavement markings and the application of parapet wall coatings. Wagman used its own crews and equipment to complete bridge deck grooving.
Key Challenges & Project Details
The work schedule only allowed for nightly, weekday lane closures or weekend closures with up to 56 hours of continuous work. Weekend closures were limited to accommodate many events in downtown Richmond.
The project was completed in fewer weekends than expected and included overlaying 22,903 SY of deck surface with 1,323 CY of RSLMC.
Project Fun Facts
By choosing RSLMC, Richmond Metropolitan Transportation Authority (RMTA) was able to maintain traffic flow on seven ramps vital to ingress and egress traffic into the city.