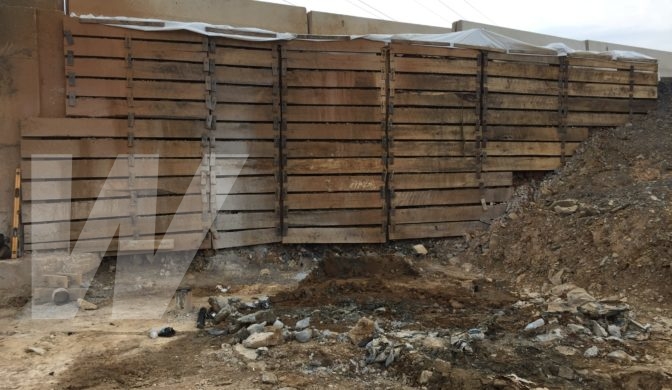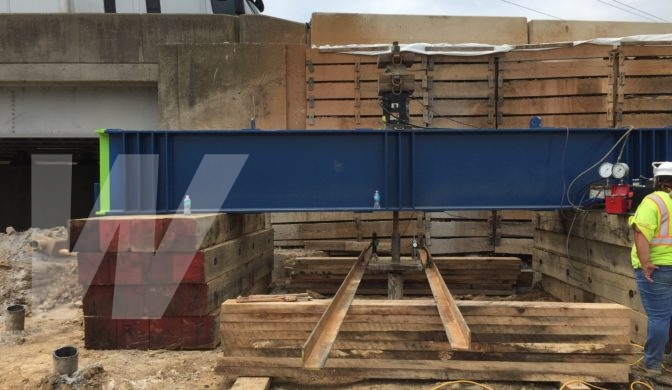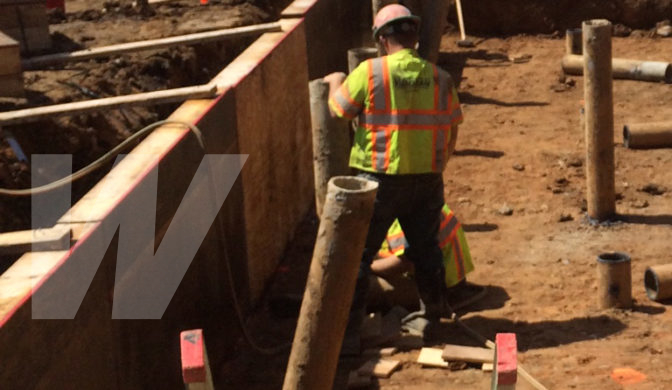 Location

Cumberland County, PA

Duration

March 2017 - July 2018
Wagman's Geotechnical Construction group installed approximately 245 micropiles for foundation support for the EB-103 bridge replacement on the main line of the Pennsylvania Turnpike. These piles were drilled and grouted in a challenging karst environment. They also penetrated reinforced concrete from the existing bridge foundations. Approximately 12 load tests were completed to verify capacity of the micropiles.
Wagman also designed and installed a temporary support of excavation system to support the existing roadway during phased replacement of this bridge. Micropile soldier piles were drilled in and wood lagging was installed.
Key Challenges & Project Details
In a challenging karst environment, Wagman's team had to utilize their experience while drilling in the varibale subsurface conditions and employ techniques to control grout loss from the micropiles.
In the absence of as-built plans of the existing bridge, penetrating existing reinforced concrete foundations with micropiles was challenging. Specifically designed drill tools were used to cut through concrete.