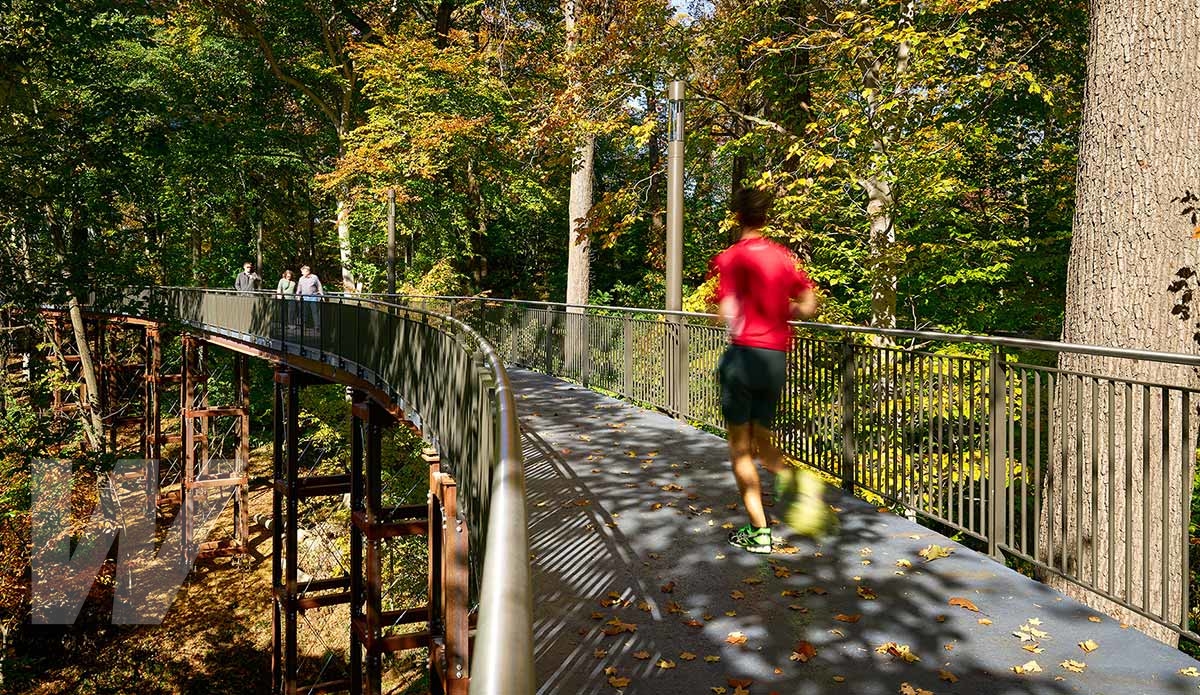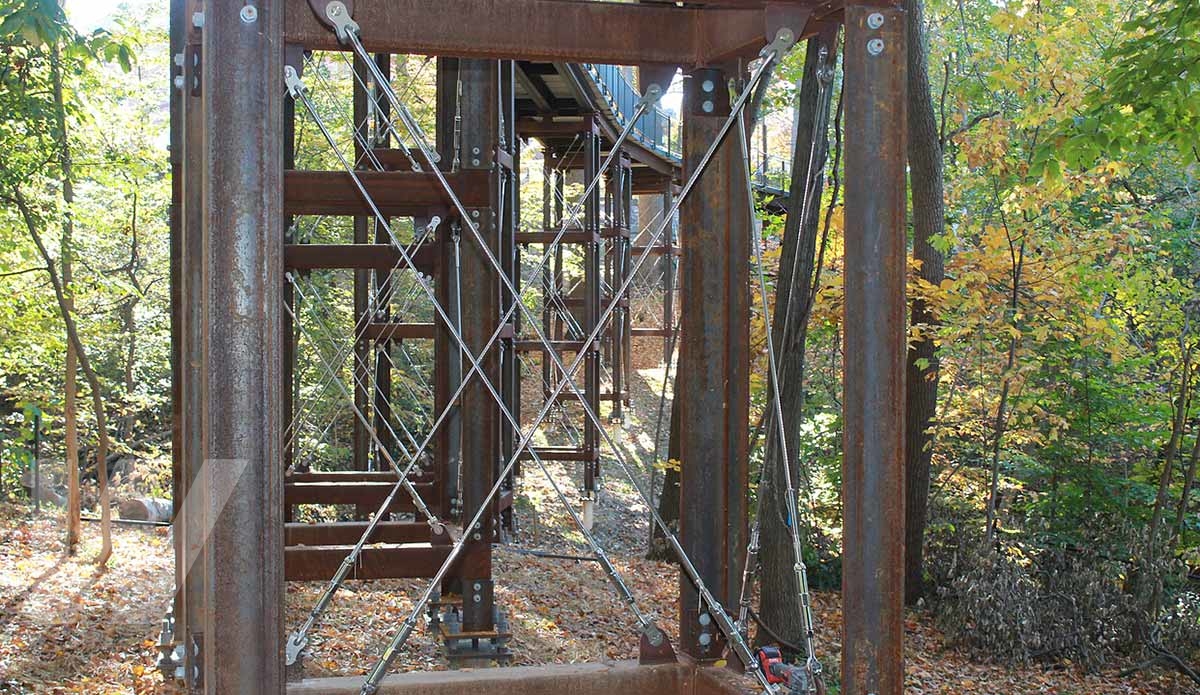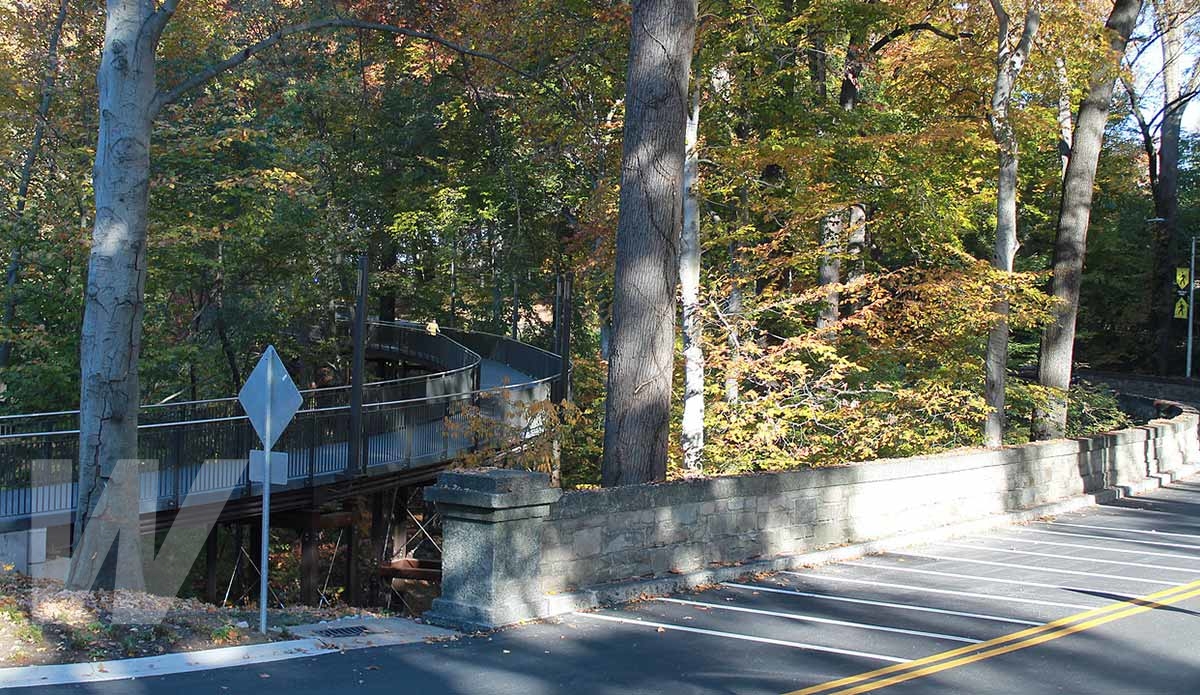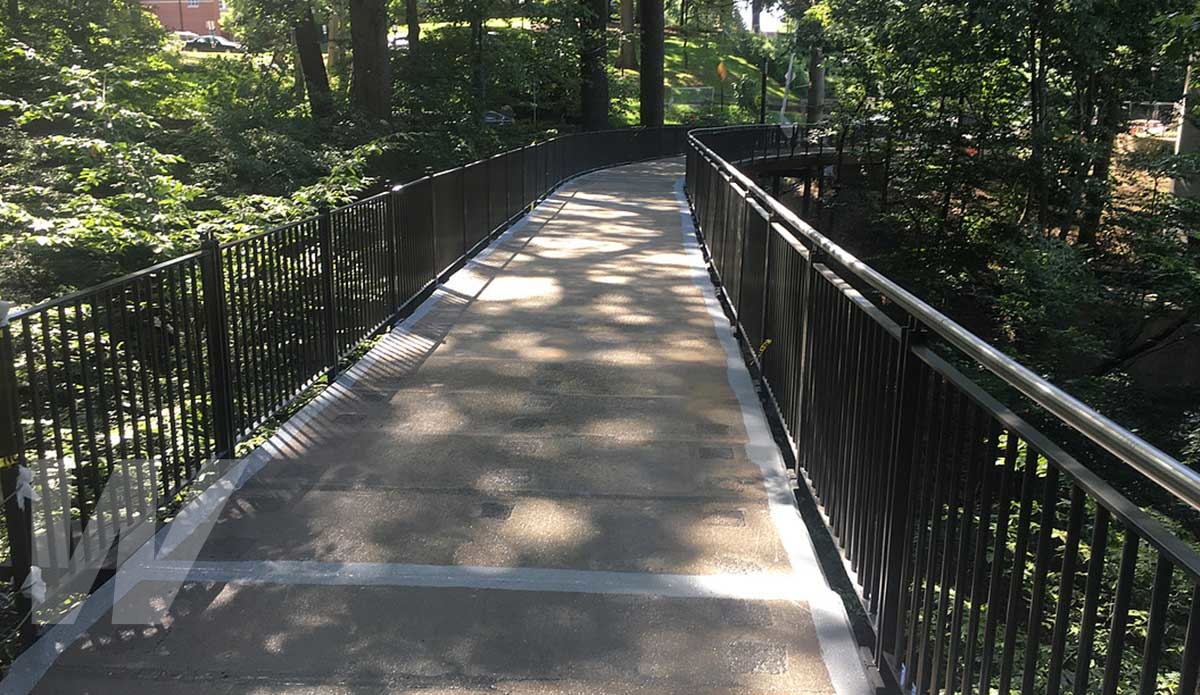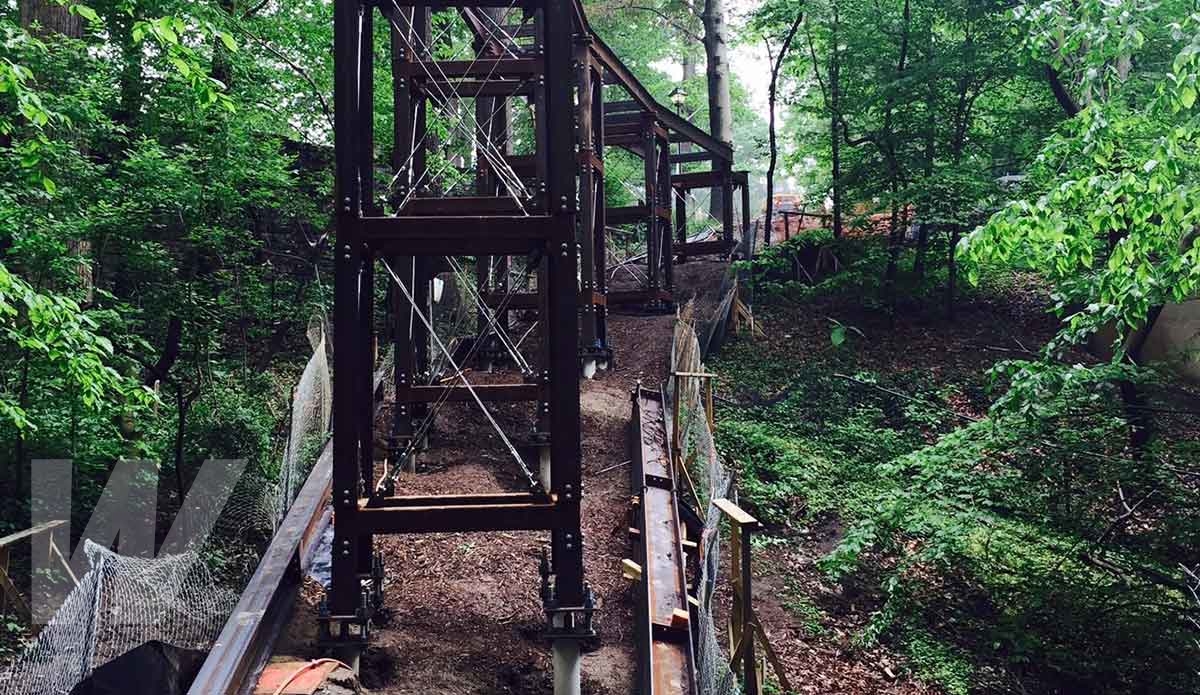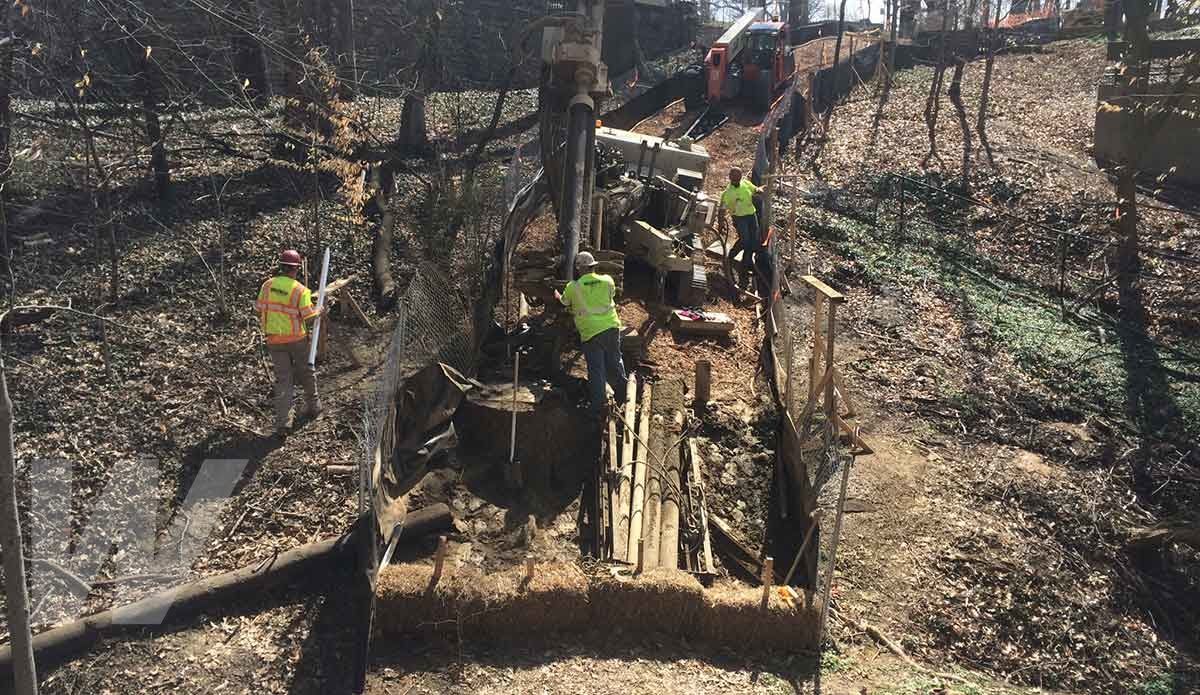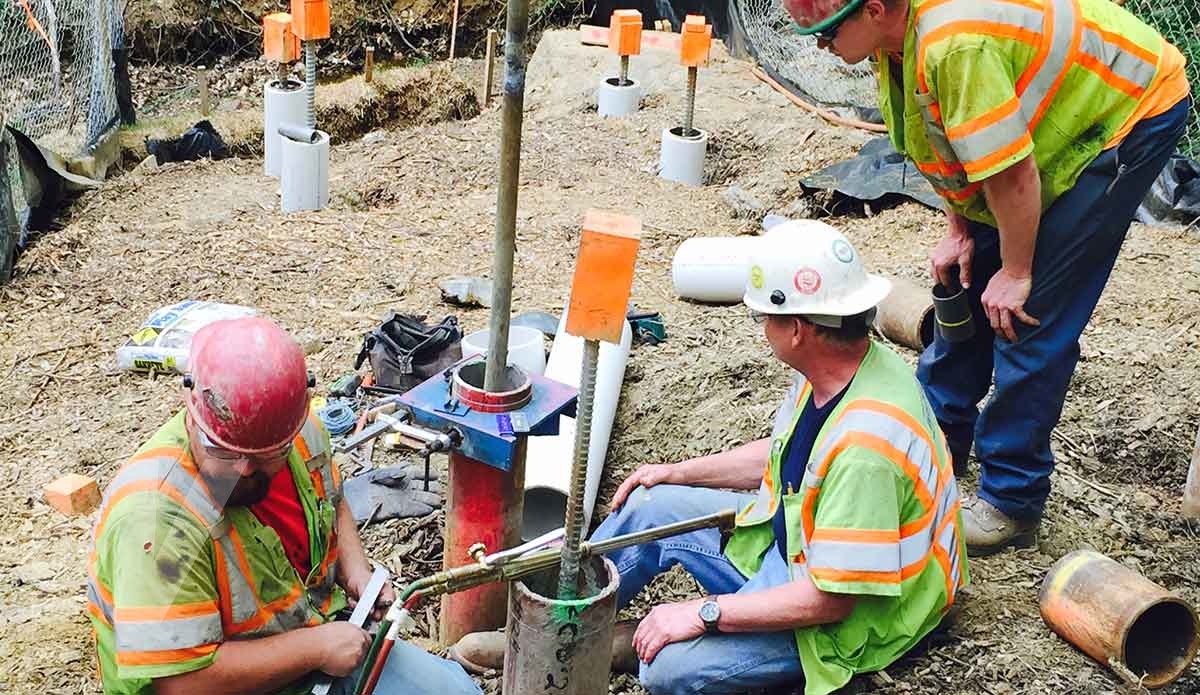 Location

Baltimore, MD

Duration

February 2016 – June 2016

Owner

Johns Hopkins University
Construction of the Johns Hopkins University (JHU) Pedestrian Bridge presented unique environmental challenges for Wagman's Geotechnical Construction group. The project is located at the University's Homewood Campus in North Baltimore, MD.
The bridge is 345 feet long and consists of two abutments and 13 tower foundations. Due to conservation restrictions in the scenic area, the work area was limited to 12 feet wide and was enclosed by a chain link fence. Any penetration to the forest floor was limited to seven inch diameter holes for micropiles. As a result, the entire length of the drill bench was lined with a one to two foot thick mat of wood chips.
Key Challenges & Project Details
Wagman encountered intense environmental considerations. The site passes through a forest conservation area and protected stream that are governed by Johns Hopkins University and the City of Baltimore.
No contact was permitted with any tree or tree canopy. Each tree had a pre-assigned damage price associated with it.
The project area had a steep slope. The slope was three feet in 10 feet, or approximately 13 degrees on each side of the creek.