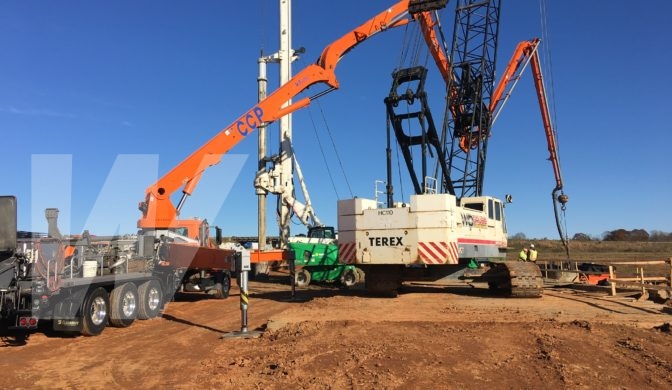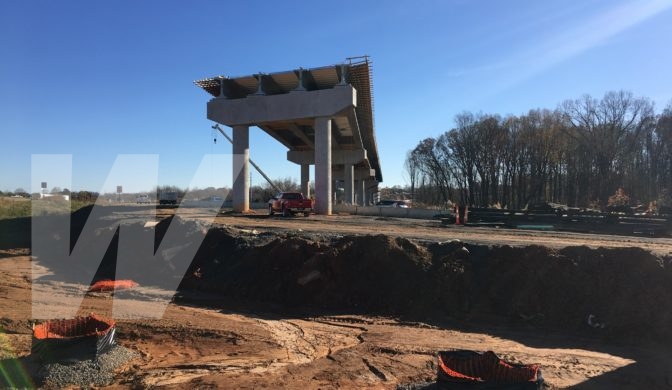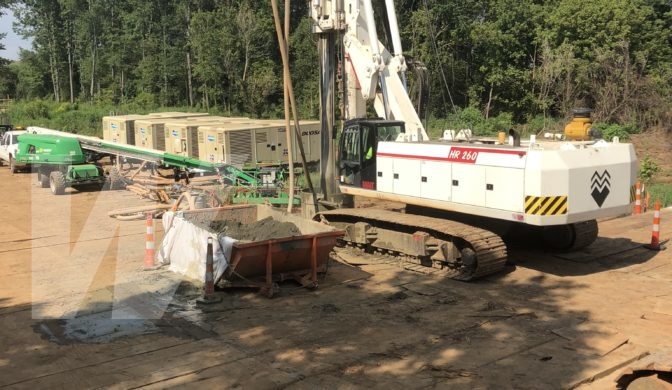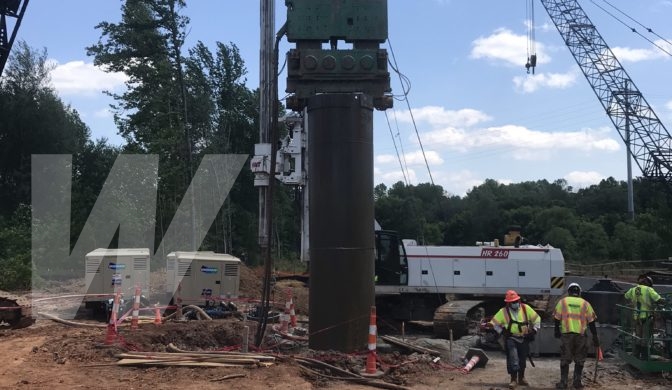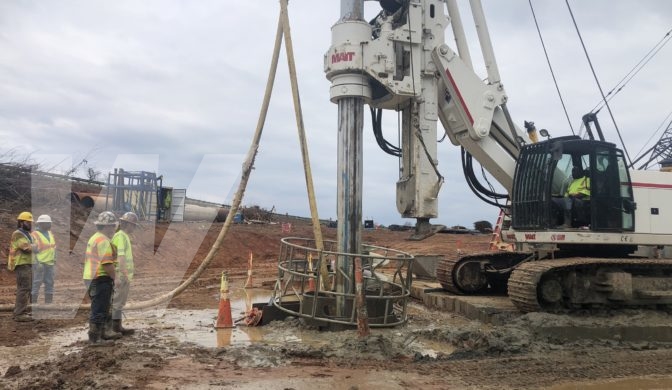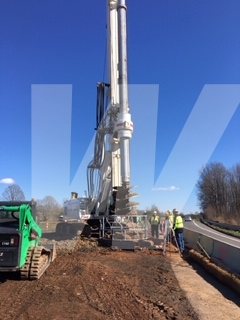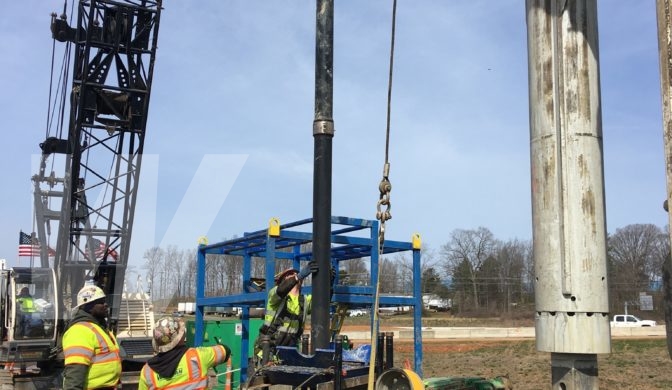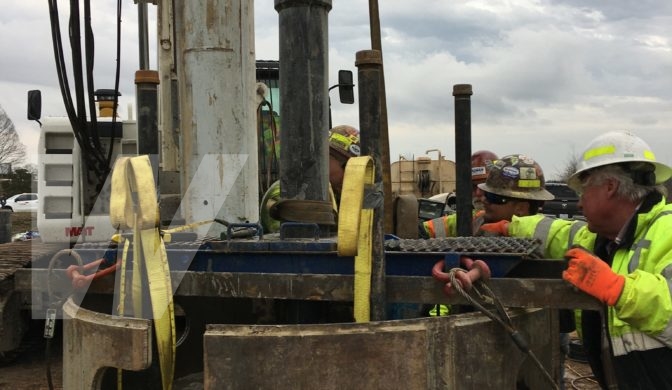 Location

Statesville, NC

Duration

January 2020 - July 2020

Owner

Lane Construction
Wagman's Geotechnical Construction group is installing drilled shafts as part of a design-build project for Lane Construction. The project encompasses six separate structures at the I-40/I-77 Interchange, located in Statesville, NC. Wagman crews are completing installation on 34, 60" drilled shafts that average 50 feet in length, and 30, 48" drilled shafts that average 45 feet in length.
Key Challenges & Project Details
Site consists of extremely hard rock (in excess of 30,000 psi), which requires the Wagman team to use specialized percussive tooling.
Work was ongoing amid the COVID-19 pandemic. New guidelines and protocols were put in place to ensure everyone's safety.