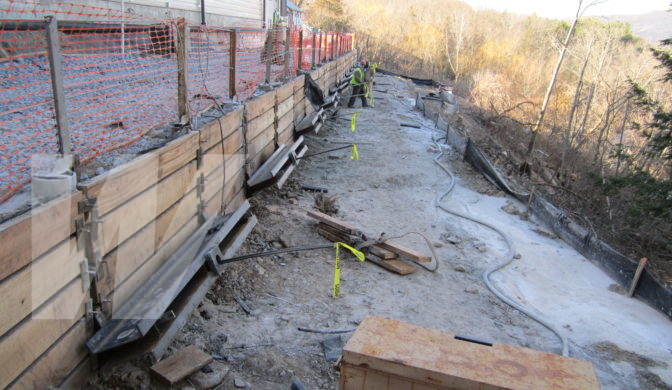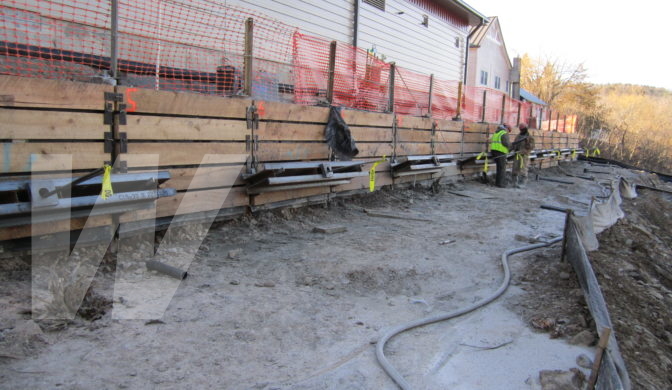 Location

Schoharie County, NY

Duration

September 2012 - November 2012

Owner

Dr. Reddy's APR Facility
Wagman's Geotechnical Construction group provided engineering and construction of a permanent tieback retaining wall to alleviate failure and to ensure the safety of the Dr. Reddy APR facility, which was threatened by a rapidly deteriorating slope located behind the Manufacturing Plant. There were significant cracks in the earth and the structures adjacent to the slope. Tiebacks were used to provide lateral stability for existing earth pressure and surcharge requirements associated with the permanent wall system.
Key Challenges & Project Details
The wall was 120 feet long with an exposed face that was ten feet high.
Tiebacks were 45 feet long and were encapsulated in a corrugated tube and filled with grout to protect against corrosion.