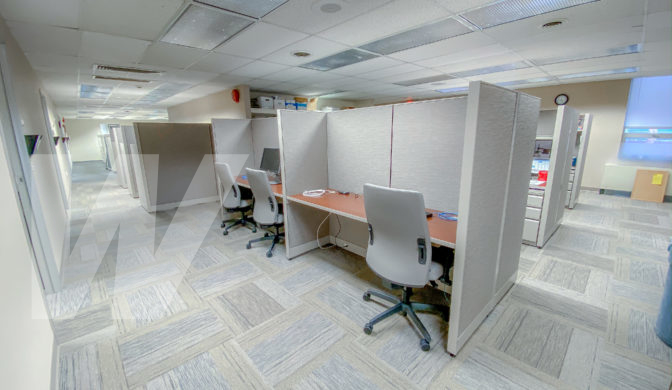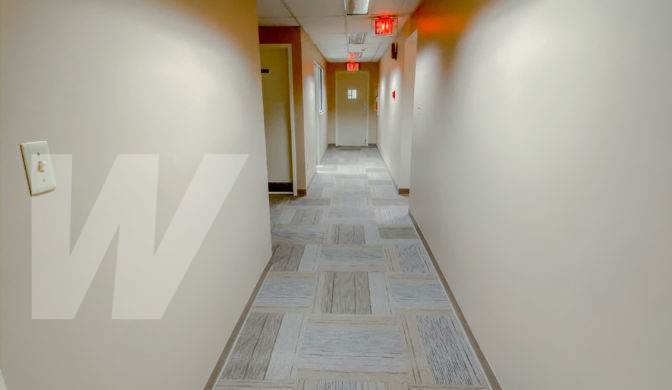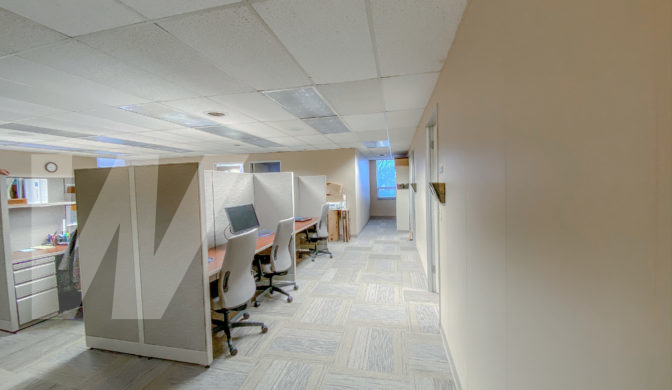 Wagman's Special Projects Group completed renovations to a corporate office building to provide flexible space for people to work when coming from other locations and increase overall capacity.
Before renovations could begin, all furniture needed to be removed from the area. Renovations included the demolition of low walls and flooring, patching, painting, installation of new flooring and base, and electric for the new systems furniture.
The team also performed demolition to the flooring and base in the first and second floor corridors and replaced it with new carpet and base.
Key Challenges & Project Details
Employees had to be temporarily relocated through the duration of the project, but Wagman's team was able to accelerate the project schedule to shorten the disruption.
Work was performed during office hours, requiring the team to coordinate with employees and direct traffic around active construction zones.
Special Projects Group had previously renovated offices and a kitchen in the building, knocking out the wall to an adjacent office and converting it into a lunchroom. In addition, they completed a basement conference room and bathroom renovation to the office.