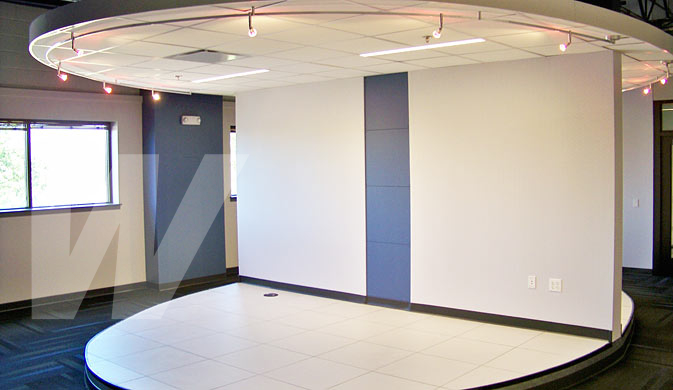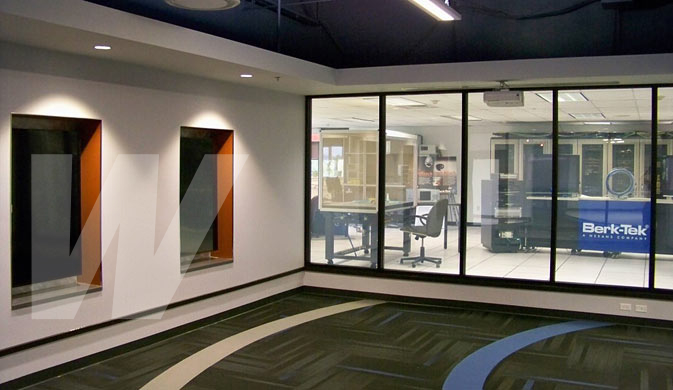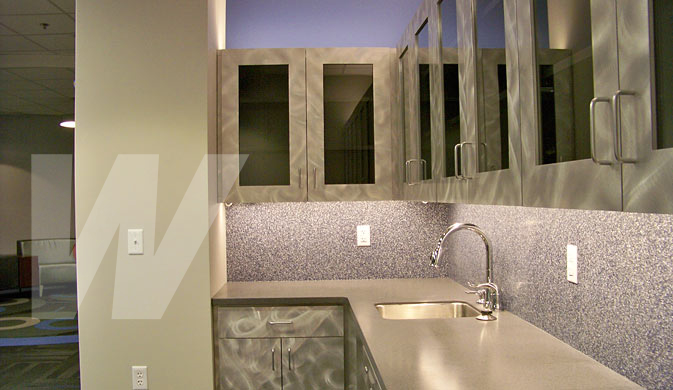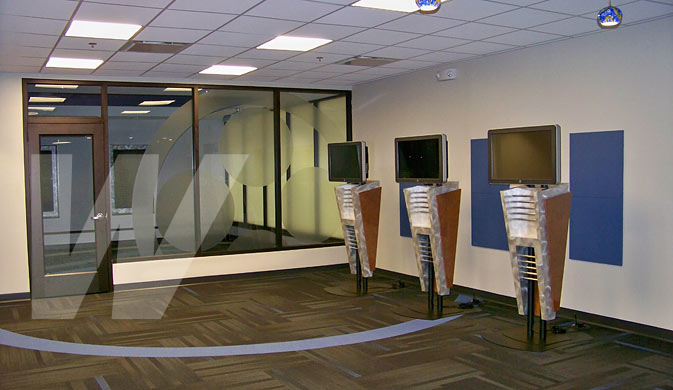 Location

New Holland, PA

Owner

Berk-Tek Data Communications

Architect

Maier Design Group
Berk-Tek Data Communications is a leading manufacturer of more than 100 different network copper and fiber optic cable products. In preparation for hosting an international marketing event, Berk-Tek approached Wagman to modernize their sales and demonstration area of the New Holland facility.
Construction began in July 2013 and involved extensive interior renovations to the existing marketing area. Renovations included the installation of four raised demonstration platform stages with ceiling clouds and custom lighting, a main conference room with switchable privacy glass, and a waiting area complete with kitchenette, display kiosks, and custom furniture. Television monitor displays for digital marketing content were installed in the main conference room and marketing area.
Wagman completed the project before the schedule date, and Berk-Tek successfully hosted their event.
Key Challenges & Project Details
Pre-construction and construction services for the upgrade and refurbishment of the sales and demonstration areas
Main conference room included 3 television monitor displays for digital marketing content and a large conference table imported from Europe
Staff kitchenette included new finishes, seating and tables, a sink area, and new cabinets brushed with aluminum.
Waiting room was equipped with 3 new kiosks, all with integrated monitors to display digital content.