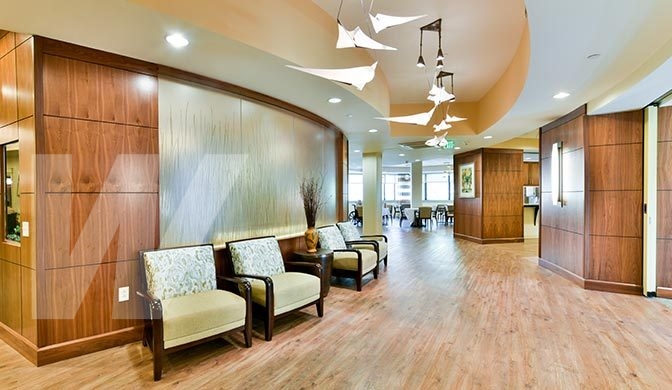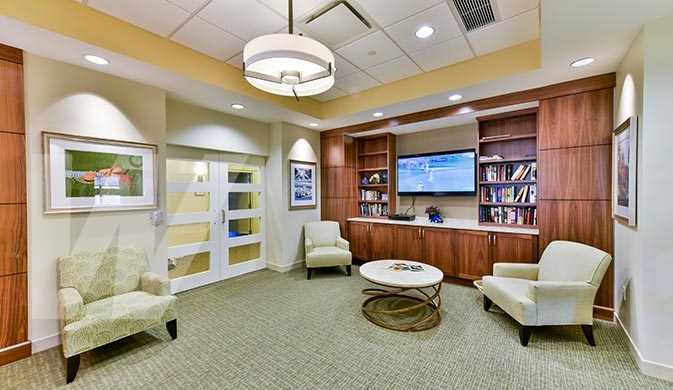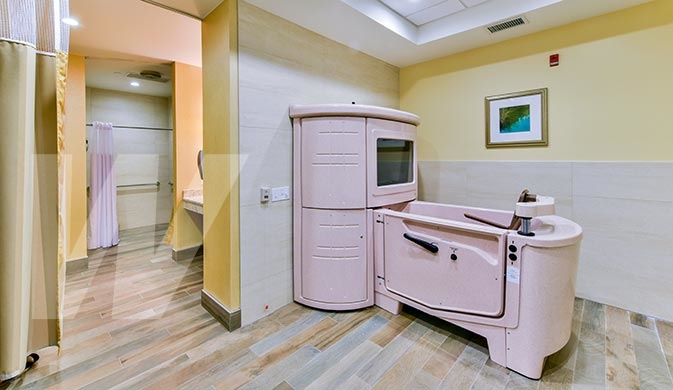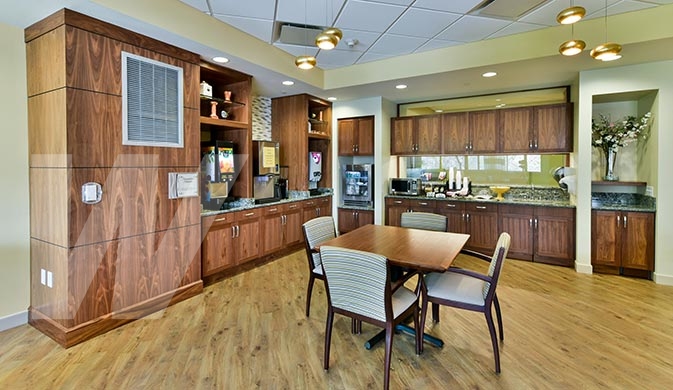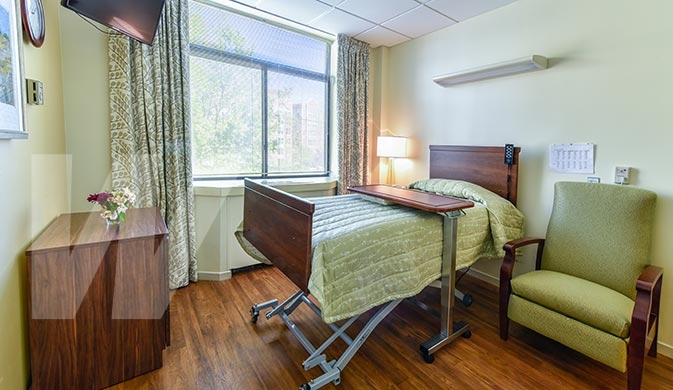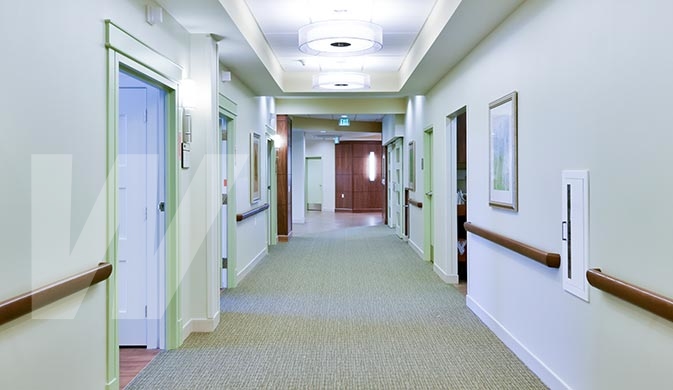 Location

Gaithersburg, MD

Owner

Asbury Atlantic, Inc.

Architect

THW Design
Asbury Wilson – a five star-rated health care center – offers 24-hour skilled care, inpatient and outpatient rehabilitation therapy, and memory support. The center underwent a multi-phased enhancement plan that includes a new resident lounge and more private suites for residents and those requiring high-quality short or long-term rehab services or skilled nursing care.
Included within the enhancement plan is the conversion of existing double room to single room suites, a new resident lounge with servery access and entertainment area, new conference room, renovations/upgrades to administrative, rehab and chapel areas, new A/C units throughout the facility, and intensive upgrades to the HVAC and electrical systems.
The first level of enhancements involved upgrades to 25 resident suites and new lounge area.
Key Challenges & Project Details
Multi-phased renovations to occupied skilled nursing facility.
Renovations involved complete replacement of HVAC systems, electrical upgrades, patient rooms, new bistro and corridor upgrades.
Initiated a "Resident's Watch" to ensure resident, faculty and visitor's safety through areas undergoing renovations.
Self-performed trades include demolition, doors & hardware, rough carpentry, and curtain tracks.