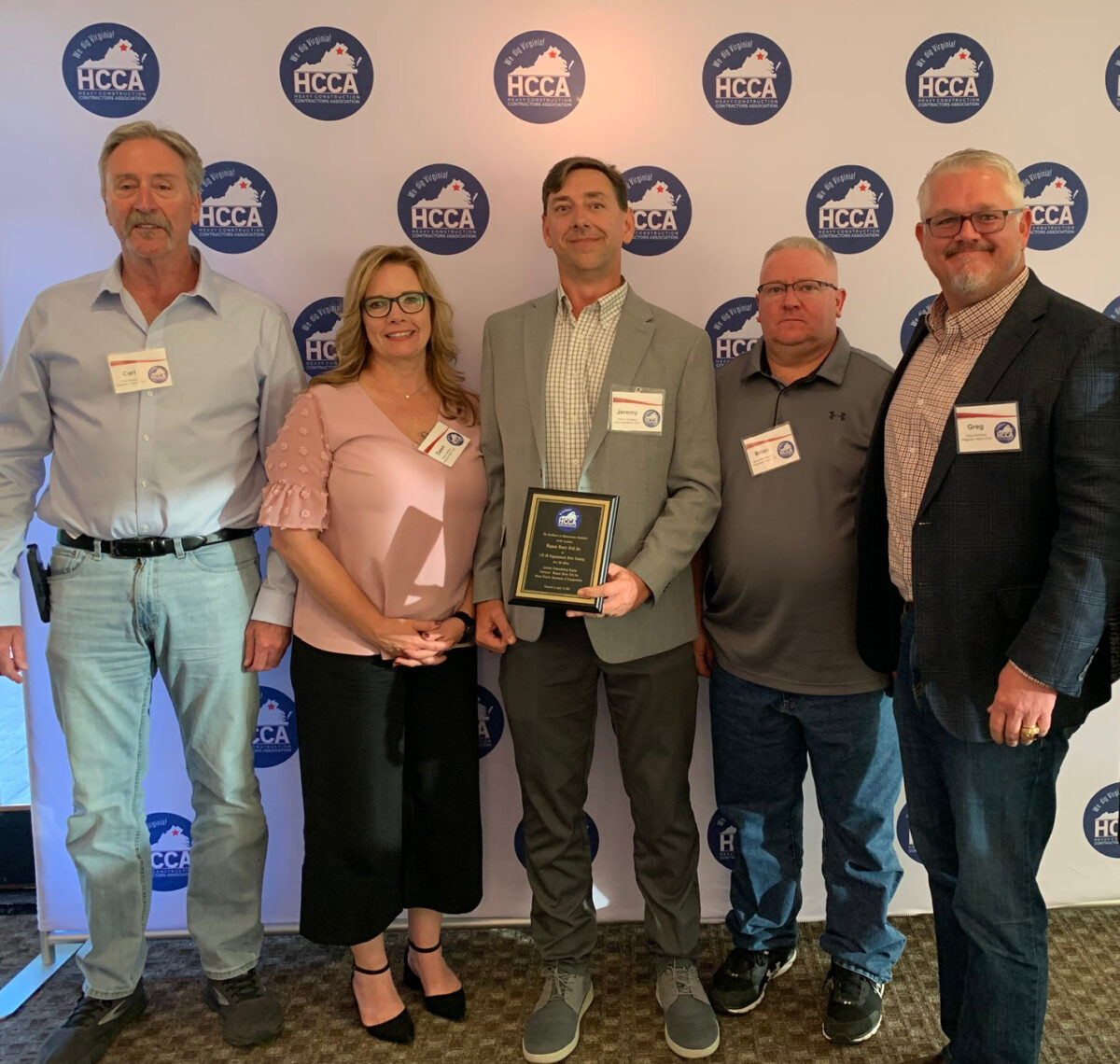 (York, PA) Wagman Heavy Civil, Inc. received three awards at the Heavy Construction Contractors Association (HCCA) Safety and Infrastructure Awards Dinner, held at the Chantilly National Golf and Country Club, on Wednesday, April 19, 2023. These awards are open to contractors and recognize outstanding safety performance and excellence in construction. Wagman accepted the 2023 Excellence in Infrastructure Award over $20 Million for the I-95 Southbound Rappahannock River Crossing Design-Build project, located in Fredericksburg, VA; and a 2023 Safety Award, in the Highway Construction/Bridge Construction/General Contractor category of 500,000 – 1,000,000 manhours, for work performed in the DC, Maryland & Virginia region.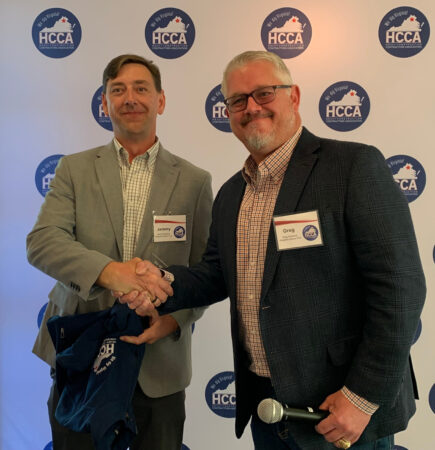 Additionally, Jeremy Rogers, a Construction Manager who has been dedicated to the Rappahannock project since it started, received a 2023 Safety Leadership Award. This award recognizes individuals whose supervision and guidance creates and maintains a safe work environment. Jeremy is a leader who helps define safety goals, develop implementation procedures, and communicates internally and externally with all project partners as well as community stakeholders. He has genuine concern for everyone on the job and consistently motivates employees to work safely every day.
The $113M I-95 Southbound Rappahannock River Crossing project was a design-build project for the Virginia Department of Transportation (VDOT), that relieved congestion on a highly traveled portion of I-95 near the Rappahannock River, with an average of 150,000 vehicles traveling on it each day. It included the design and construction of three new general-purpose lanes for I-95 southbound and conversion of the three existing lanes to collector-distributer lanes. In addition, new bridges were built over Route 17 and the Rappahannock River, parallel to the existing I-95 southbound bridges to carry the new lanes.
"Wagman is excited to be recognized by industry peers for this critical project," states Greg Andricos, President and COO of Wagman Heavy Civil. "I am incredibly proud of the project team and our partners for this accomplishment. We are extremely proud to see Jeremy recognized for his outstanding leadership and continuous dedication to safety, which has been instrumental to the success of this project."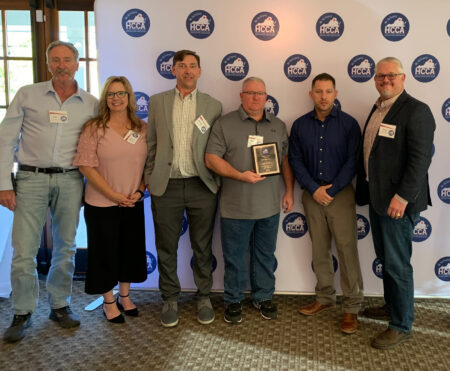 Wagman is a multi-faceted construction firm with major operations in heavy civil, general construction, and geotechnical construction services. Founded in 1902, Wagman is a fourth generation, family-owned company with offices in Pennsylvania and Virginia and is headquartered in York, PA. As a heavy civil contractor, Wagman is a nationally recognized leader within the industry. Wagman's core competencies include: design-build, infrastructure, marine construction, modified concrete, grooving and grinding, and geotechnical construction services.
For more information about Wagman, please visit www.wagman.com.