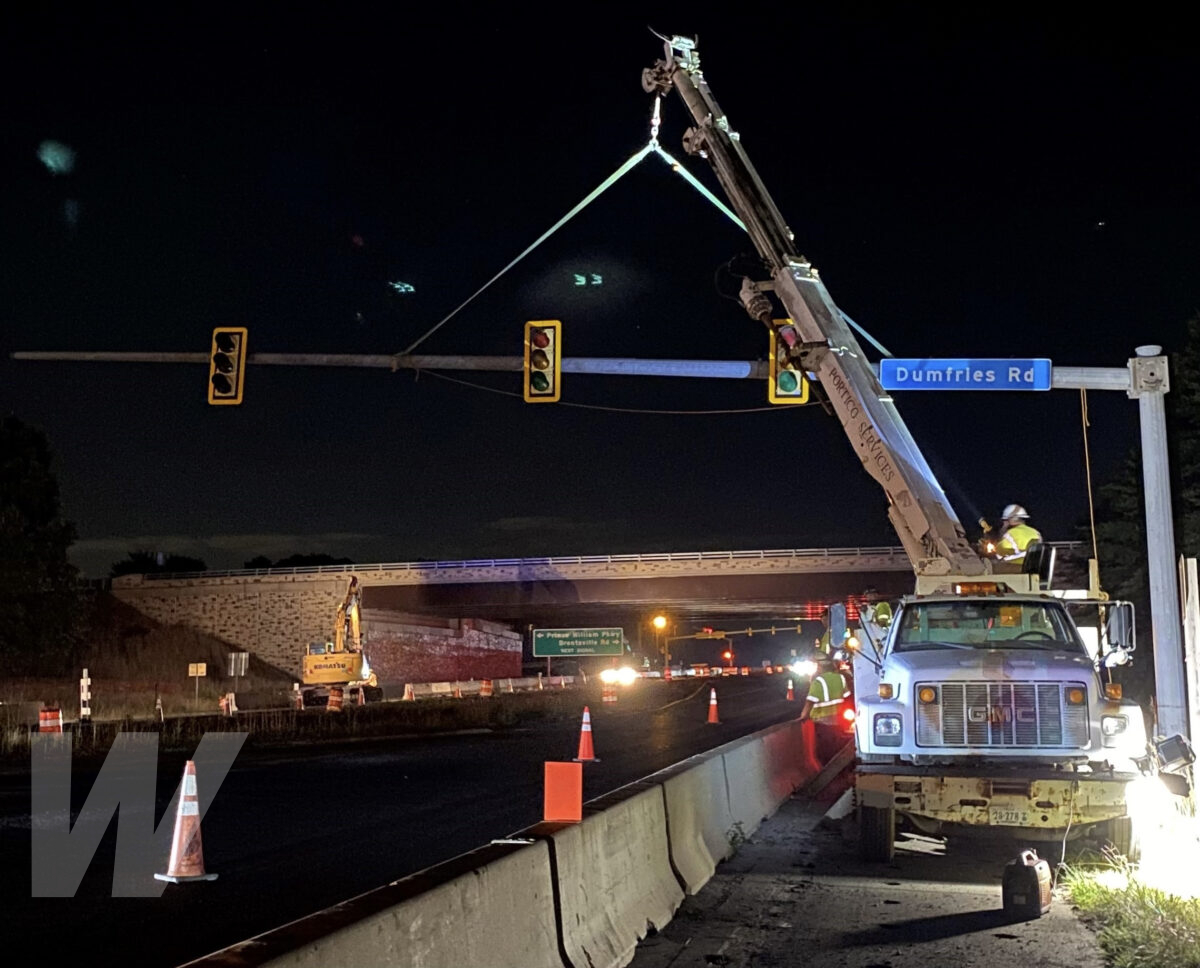 (York, PA) Wagman Heavy Civil, Inc. announces that one of the new bridges over Route 234 at the Brentsville Road Interchange project in Manassas, VA, is complete and open to traffic. The new traffic pattern moves the traveling public from the existing at-grade intersections of Brentsville Road, Route 234 and Route 649 to the new interchange, providing ramp access to and from each roadway. Along with the new bridge opening, Bradley Cemetery Road is also being reopened to traffic.
The $48M design-build project is funded by the Northern Virginia Transportation Authority and is Wagman's first Public-Private Transportation Act (PPTA) project. It is designed to relieve traffic congestion, minimize traffic signals
and improve the roadway and overall safety by separating pedestrian and vehicular traffic with the new bridge over Route 234.
This major milestone advances the project into the second of three total phases of construction. The project is scheduled to be complete in late summer 2024.
Wagman is a multi-faceted construction firm with major operations in heavy civil, general construction, and geotechnical construction services. Founded in 1902, Wagman is a fourth generation, family-owned company with offices in Pennsylvania and Virginia and is headquartered in York, PA. As a heavy civil contractor, Wagman is a nationally recognized leader within the industry. Wagman's core competencies include: design-build, infrastructure, marine construction, modified concrete, grooving and grinding, and geotechnical construction services.
For more information about Wagman, please visit www.wagman.com.