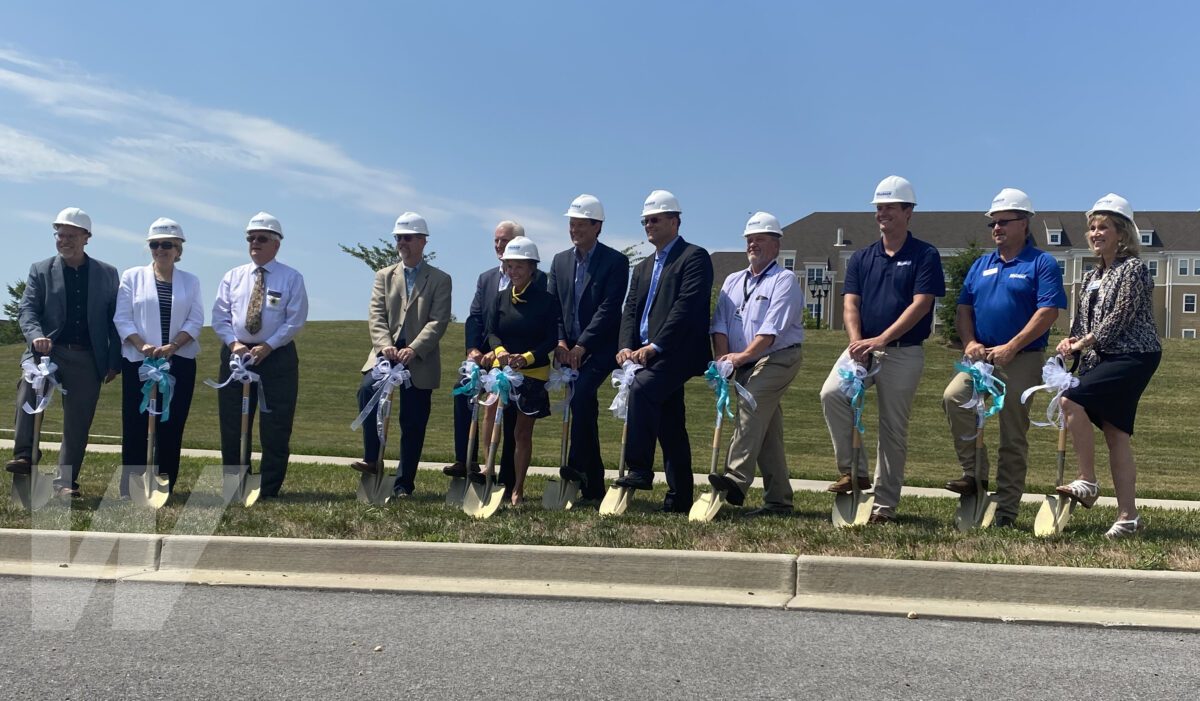 (York, Pa.) Wagman Construction, alongside representatives from Homewood Retirement Centers, celebrated the groundbreaking event for The Lodge Expansion project on Tuesday, July 12. Located in Frederick, MD, The Lodge is an independent living, amenity-filled apartment building. Wagman is serving as construction manager for the project on the 100+ acre community campus.
Designed by Noelker and Hull Associates, the expansion adds 31 apartments to The Lodge on the north side of the existing building. Offering four different open space floor plans, ranging from 1,066 – 1,287 SF, tenants can customize their apartments by choosing their interior selections.
Wagman built the original 85-unit, four-story building, completing the construction in 2016. Additionally, Wagman completed 10 phases of construction on the campus for over 130 Patio Homes.
Jan Wagner, president of Wagman Construction, comments, "We are excited to once again partner with the team at Homewood to provide these additional independent living units to current and prospective community residents."
For more information on Homewood at Frederick and The Lodge, visit their website.
Wagman is a multi-faceted construction firm with major operations in heavy civil, general construction, and geotechnical construction services. Founded in 1902, Wagman is celebrating its 120th anniversary this year. Wagman is a fourth generation, family-owned company with offices in Pennsylvania and Virginia and is headquartered in York, Pa. As a
full-service general contractor, Wagman Construction facilitates growth and development in senior living, healthcare, higher education, urban, institutional and industrial markets in central Pennsylvania, Virginia and Maryland.
For more information about Wagman, please visit www.wagman.com.