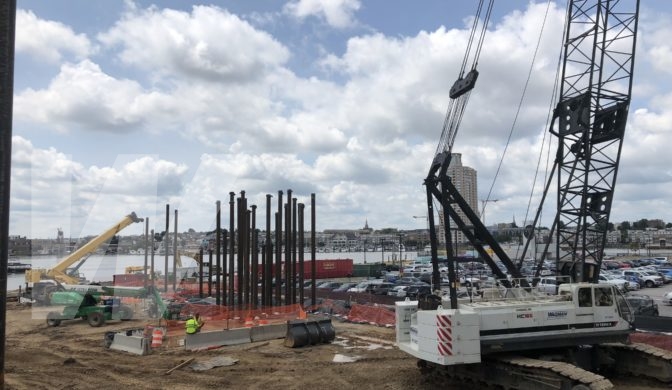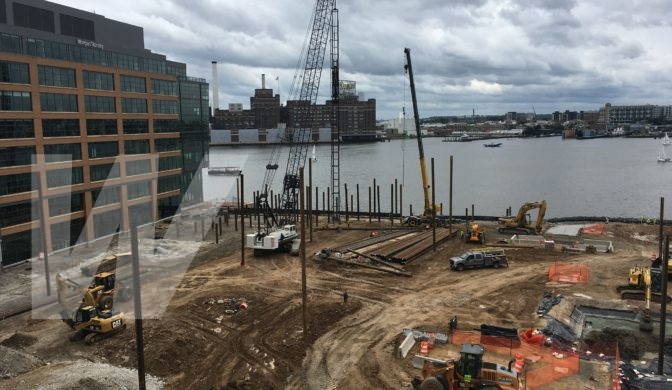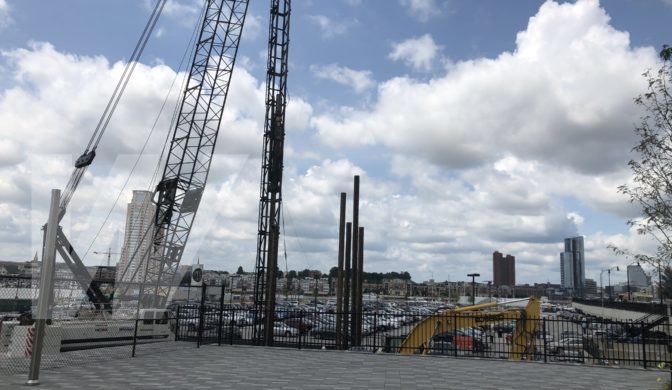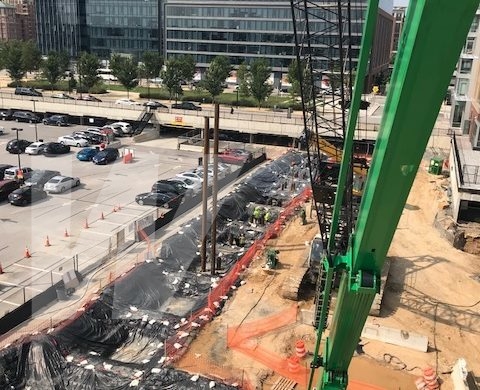 Location

Baltimore, MD

Duration

June 2018 - November 2018
Wagman's Geotechnical Construction group completed a $4.8M foundation project that consisted of driving steel sheet and pipe piles for a new 12 story building with 330,000 SF of office and hotel space.
The Harbor Point area of Baltimore is the pervious site of Allied Signal's Baltimore Works facility. After the facility had ceased operations in 1985, it was discovererd that their chromium contaminated soils. Slurry walls and liners were installed to protect the harbor from these contaminates. Wagman successfully worked with specialty environmental contractors to safety install deep foundations in these hazardous ground conditions. Wagman installed 240 LF of steel sheet pile in the existing slurry bentonite wall and 590 EA (over 20,000 LF) of 14" diamter pipe pile for the foundation.
Key Challenges & Project Details
Due to the success from previous projects on this site, Wagman was rehired to install deep foundations and sheet piles in contaminated soils.
This was the second project that Wagman successfully completed at Harbor Point in Baltimore.