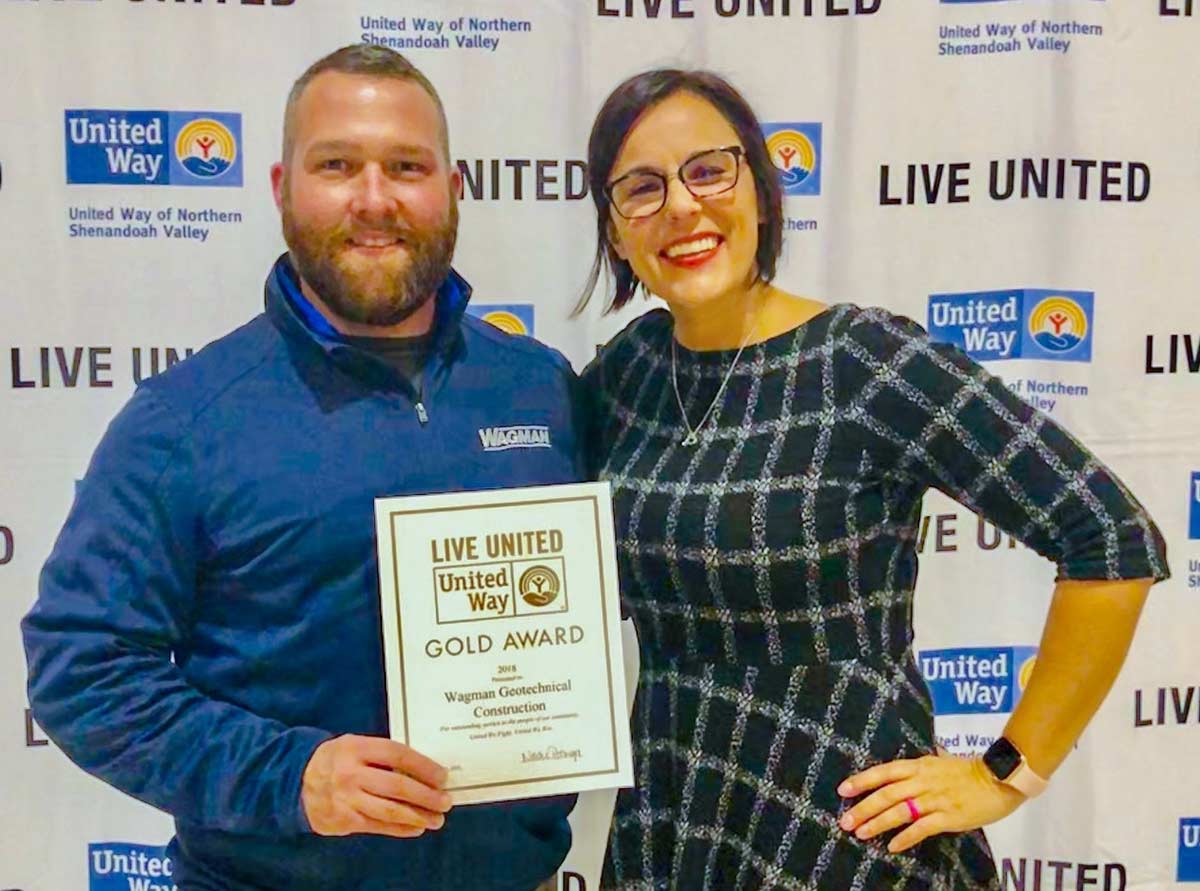 (Berryville, VA) On February 22, 2019, Wagman's Berryville, Virginia office received a Gold Award for their support of the 2018 United Way Northern Shenandoah Valley (NSV) Campaign. The award was presented during the United Way of NSV's 73rd Annual Report Meeting and Recognition Dinner.
The Gold Award recognizes companies with outstanding employee per capita giving levels of $100 or more, or a $2,500 increase over the previous year's campaign. Ryan Smith, Project Manager and a member of the Community Committee at Wagman, accepted the award. For more information about the United Way, please visit www.unitedway.org.
Wagman is a multi-faceted construction firm with major operations in heavy civil, general construction, and geotechnical construction services. Founded in 1902, Wagman is a fourth generation, family-owned company with offices in Pennsylvania and Virginia and is headquartered in York, Pa.
For more information about Wagman, please visit www.wagman.com