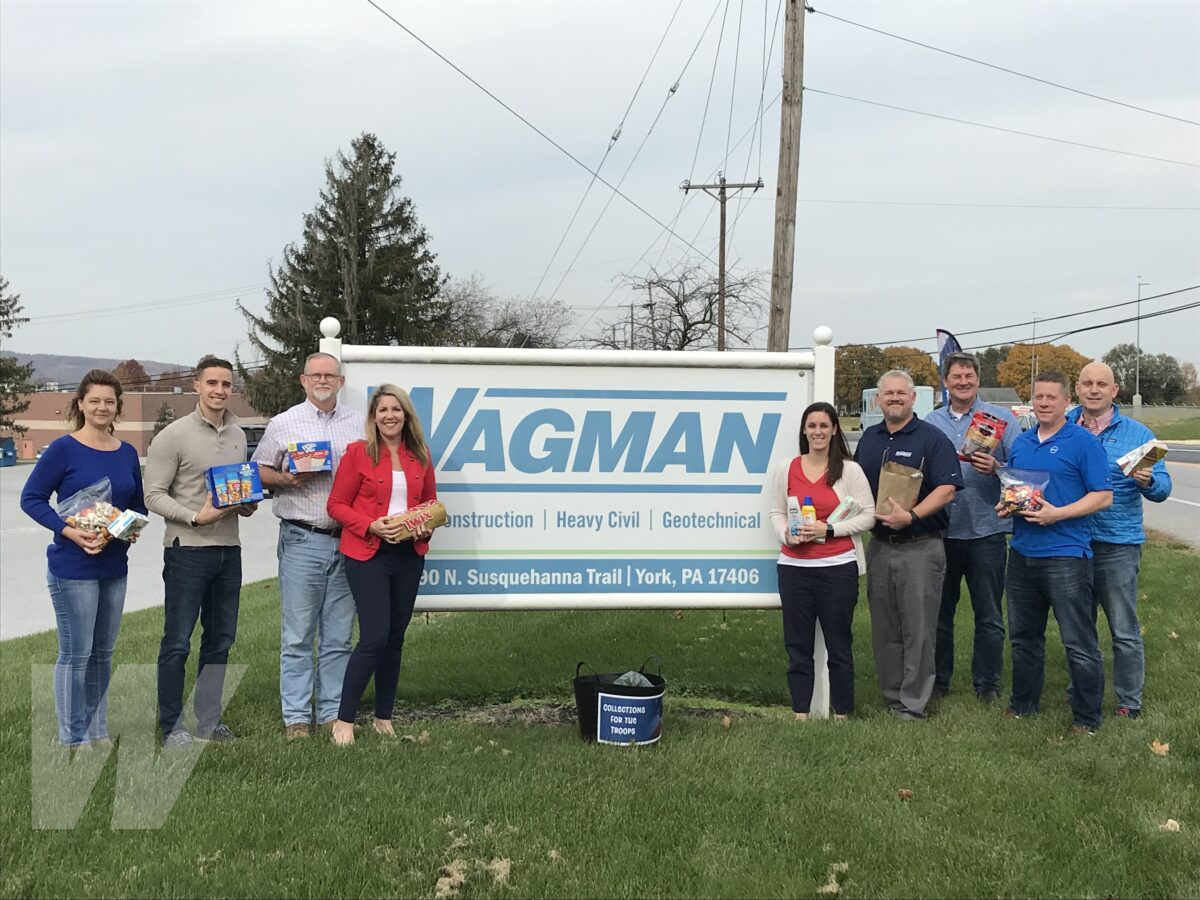 (York, Pa.) Wagman employees in Pennsylvania and Virginia collected extra Halloween candy and other frequently requested items to be used in holiday care packages for troops.  The candy and supplies were donated to a York County based nonprofit organization, For the Love of a Veteran. The drive began on November 1 and wrapped up on Veterans Day, November 11.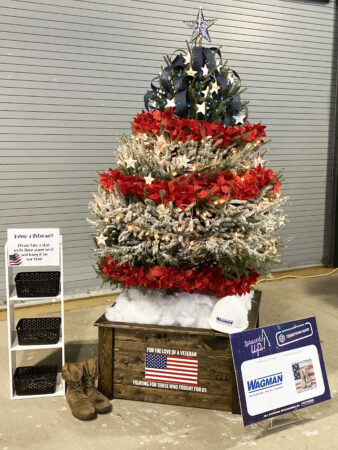 Additionally, Wagman employees voted For the Love of a Veteran as the benefitting nonprofit agency for the tree that Wagman sponsored at Spruce'd Up: A Celebration of Trees. Located at PeoplesBank Park, this free community event allows visitors to vote on their favorite decorated tree, which are entered to win one of three cash prizes, benefitting various local nonprofit organizations. The event runs Fridays, Saturdays and Sundays now through December 19 from 5pm – 8pm.  Visitors are invited to share the name of a veteran on a star and hang it on Wagman's tree benefitting For the Love of a Veteran.
For the Love of a Veteran aims to create awareness for the needs of military families and veterans, including sending care packages, supporting families during deployments, or helping in the fight against PTSD. For more information, visit their website.
For a full entertainment schedule and additional information on Spruce'd Up: A Celebration of Trees, visit www.sprucedupyork.com.
Wagman is a multi-faceted construction firm with major operations in heavy civil, general construction, and geotechnical construction services. Founded in 1902, Wagman is a fourth generation, family-owned company with offices in Pennsylvania and Virginia and is headquartered in York, Pa.
For more information about Wagman, please visit www.wagman.com.