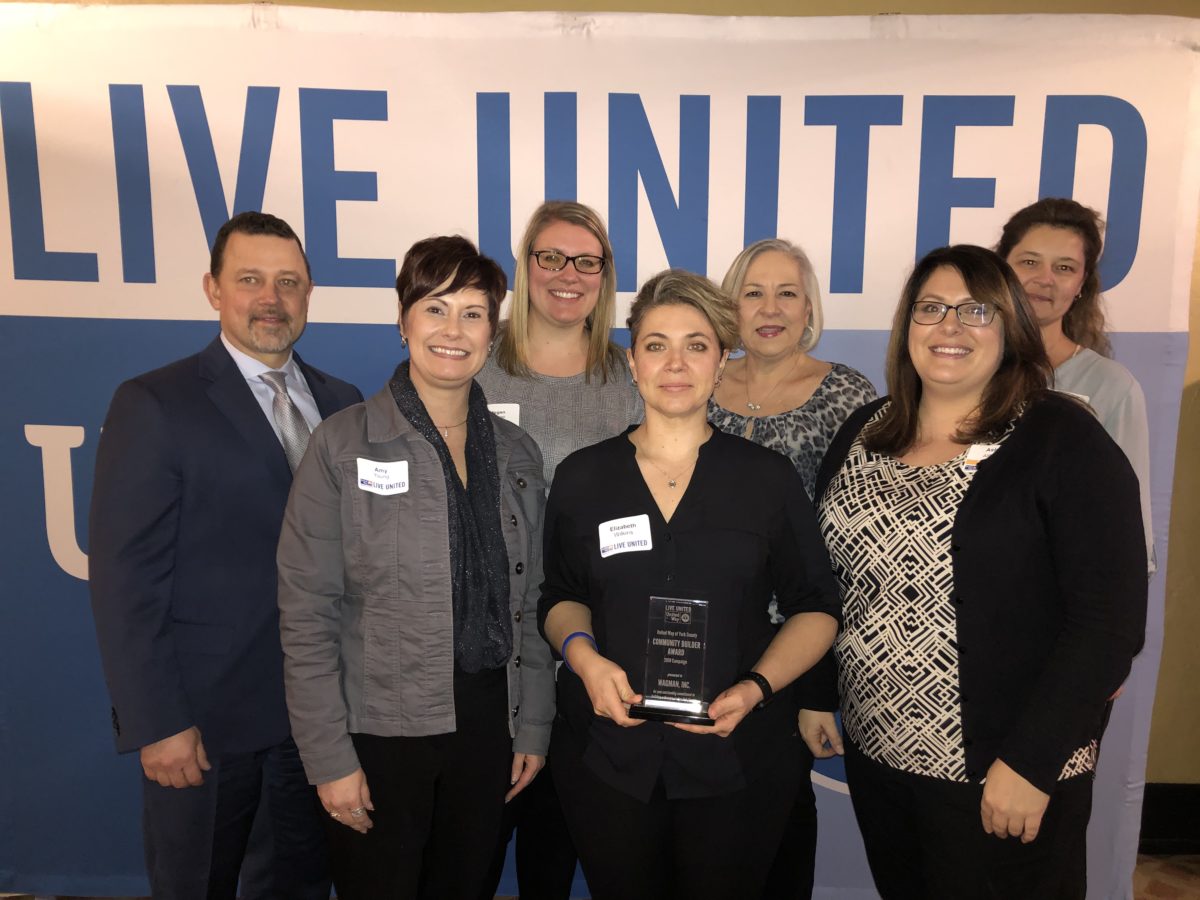 (York, Pa.) Wagman was recognized with a Community Builder Award at the 2019 United Way of York County Campaign Celebration on Thursday, February 6, 2020. The event, held at the Valencia Ballroom, celebrated the impact the 2019 United Way campaign made on the community with over 400 supporters in attendance.
Wagman received a Community Builder award in the Construction, Distribution, Logistics and Utilities sector.
"As longtime supporters of the United Way, we instill the importance of community as a core value at Wagman and we support everyone at Wagman who uses their time, talents and money to make a difference in our community," shares Lisa Wagman Glezer, senior vice president at Wagman.  She adds, "We were excited to see the increased generosity during the United Way campaign this year and we are honored to be recognized with the Community Builder Award."
Wagman was also proud to be a Celebration sponsor for the event. For more information on the United Way of York County, visit www.unitedway-york.org.
Wagman is a multi-faceted construction firm with major operations in heavy civil, general construction, and geotechnical construction services. Founded in 1902, Wagman is a fourth generation, family-owned company with offices in Pennsylvania and Virginia and is headquartered in York, Pa.
For more information about Wagman, please visit www.wagman.com.