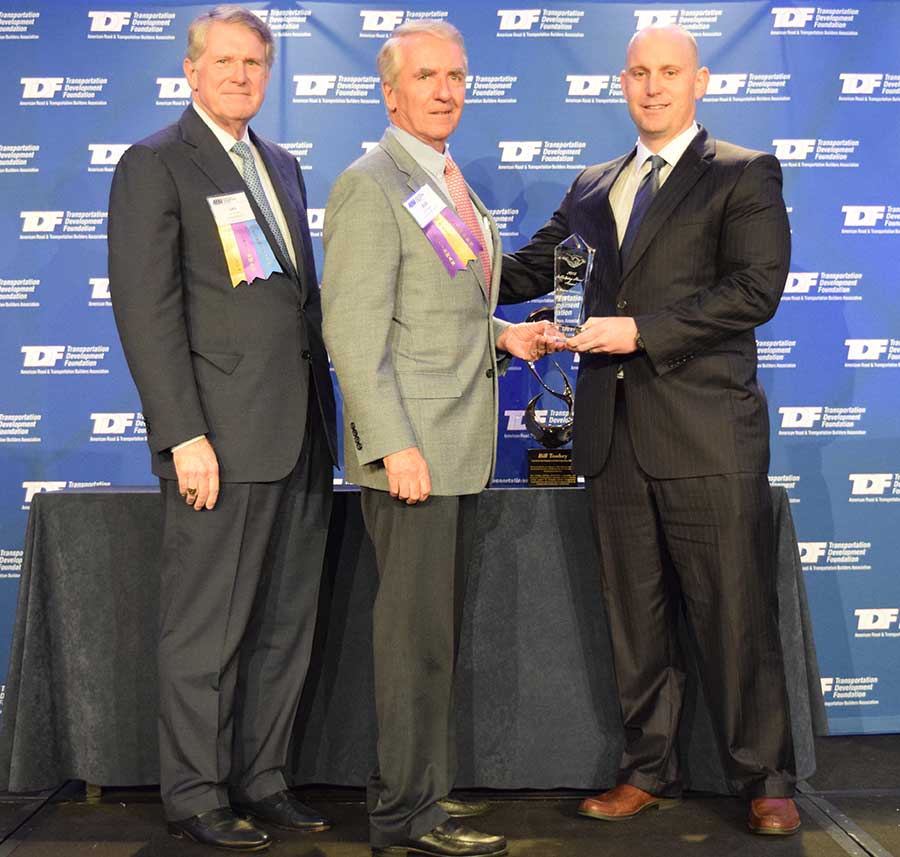 (York, PA ) Wagman was awarded the 2015 American Road & Transportation Builders Association (ARTBA) "Helping Hand" Award. According to ARTBA, this honor recognizes "…organizations within the transportation industry that have exceptional strategic philanthropic programs—outside the scope of normal business operations— that strengthen, build, improve the quality of life and make a positive difference in their communities."
In addition to providing financial support, an employee match program and an employee friendly volunteerism policy, Wagman highlighted some recent community engagement activities in their award winning proposal. These included: United Way Day of Action; Meet & Greets with Congressman & Representatives; Take Your Child to Work Day; ALS Ice Bucket Challenge; sending holiday care packages to troops, volunteer renovations for a homeless veterans shelter; Buddy Bench construction and fabrication for a local elementary school; and various food drives for local food banks. Wagman was 3rd place among the four winners who were honored at the national convention in Washington, DC.
Mike Glezer, CEO of Wagman, Inc. accepted the award and made the following comments, "Community is a Core Value established by the first generation and perpetuated by subsequent generations. We take great pride in our Community program that has evolved based on the needs of our communities, the funds we have designated, and the initiatives taken by many of our employees to get involved and make a difference. Employee engagement is key to our most successful programs and it is on behalf of everyone at Wagman that I accept this Helping Hand Award and congratulate all the winners."
About Wagman
Wagman, Inc. is a multi-faceted construction firm with major operations in heavy civil construction, full service general contracting, and geotechnical construction services. Founded in 1902, Wagman is a fourth generation, family-owned company with offices in Pennsylvania and Virginia and is headquartered in York, PA. Wagman has been consistently ranked among the Best Places to Work in PA. For more information about Wagman, please visit www.wagman.com.