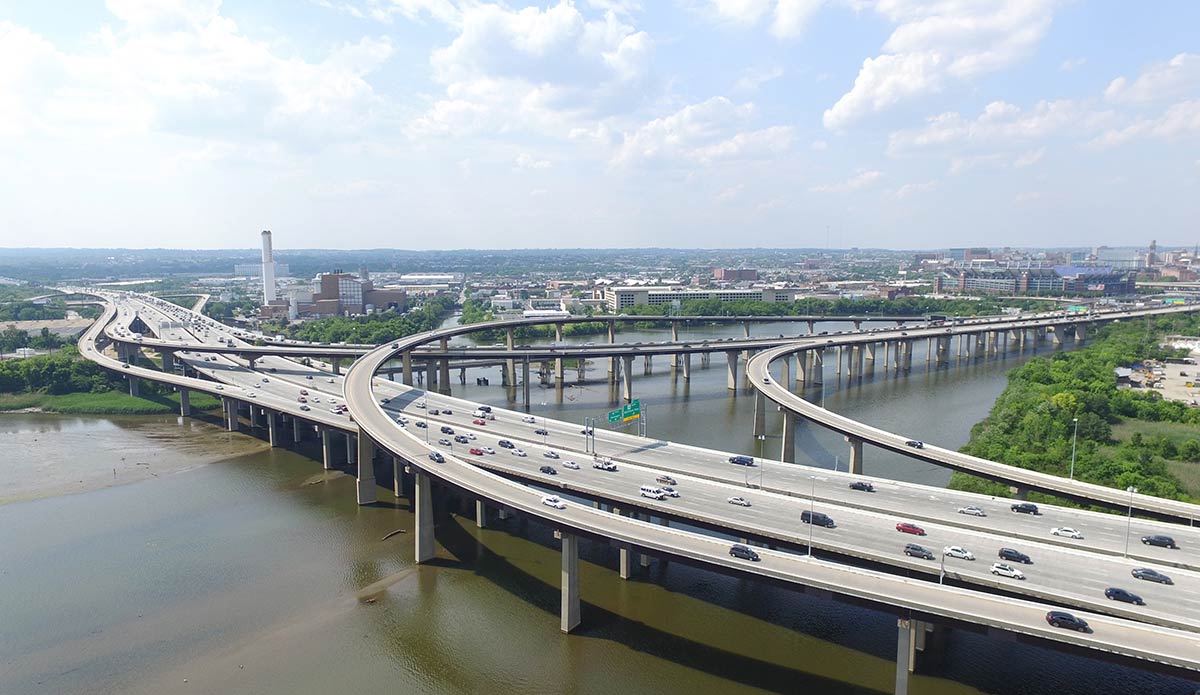 (York, PA ) Wagman received Honorable Mention during the 2017 Excellence in Concrete Awards by the Maryland Chapter of the American Concrete Institute for the I-95 Deck Rehabilitation and Joint Modification Project. The project received the honorable mention during the awards banquet held in April, which honored projects with advanced knowledge and practices in construction with concrete.
The $54.9M project involved the rehabilitation of 241,643 SY of existing bridge decks along Interstate 95 through Baltimore City. Deck rehabilitations using hydro demolition followed by latex modified concrete (LMC) overlay and expansion joint modifications were performed on 28 bridges along I-95 between I-695 Beltway and the Fort McHenry Tunnel. The project work improved ride quality and performance on the bridge decks. It is the largest latex modified concrete project ever completed in the U.S.
Wagman, the prime contractor on the project, was a partner with the Maryland Transportation Authority (MDTA), owner, and Wallace Montgomery, designer. The project also received three awards at the 2017 MdQI Awards of Excellence banquet in January, including Project of the Year, and was awarded ENR Mid-Atlantic's 2016 Best Specialty Contracting Project last November.
About Wagman
Wagman, Inc. is a multi-faceted construction firm with major operations in heavy civil construction, full service general contracting, and geotechnical construction services. Founded in 1902, Wagman is a fourth generation, family-owned company with offices in Pennsylvania and Virginia and is headquartered in York, Pa.
Wagman Heavy Civil is a nationally recognized leader within the industry. Wagman's core competencies include: design-build, infrastructure, marine construction, bonded concrete overlays, grooving and grinding, and geotechnical construction services.
For more information about Wagman, please visit www.wagman.com