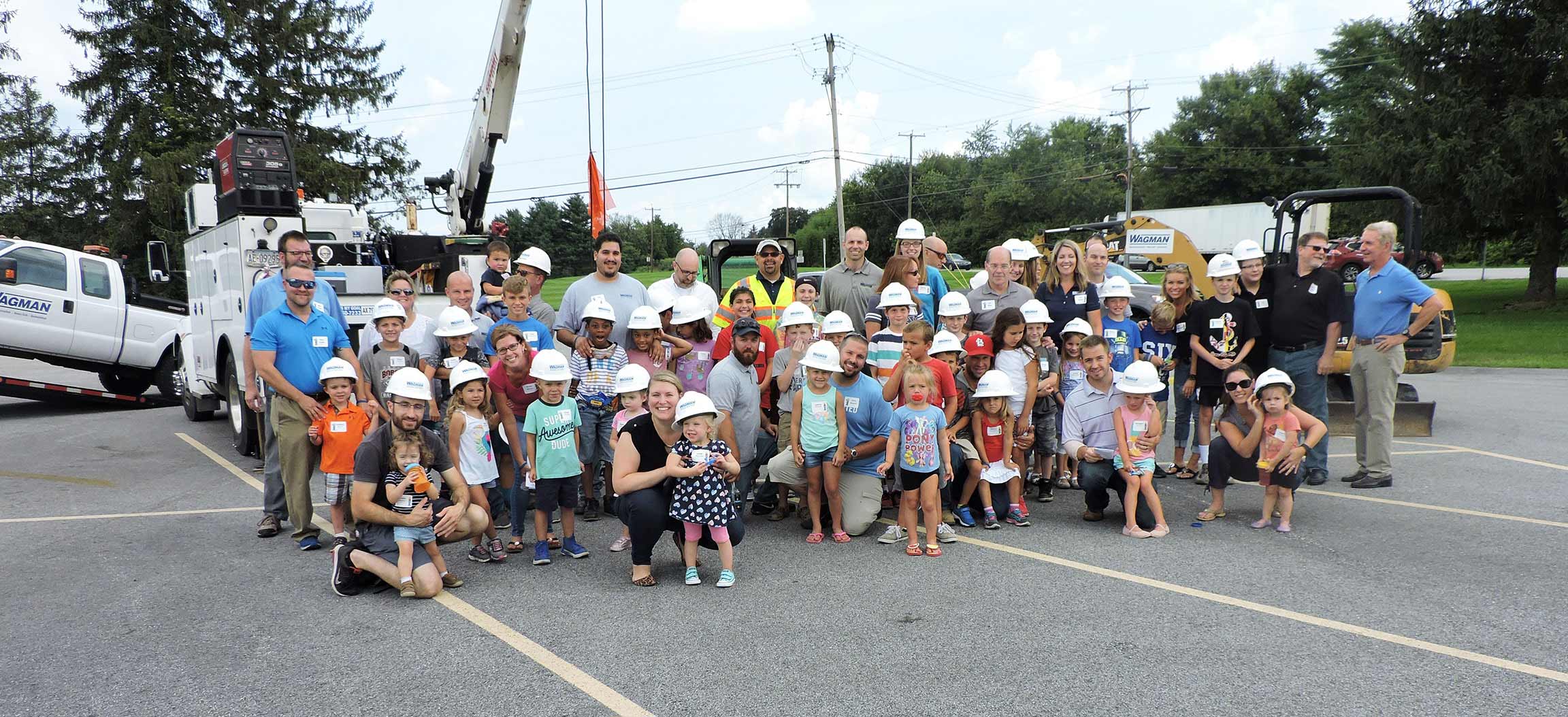 (York, PA) Wagman hosted their annual summer version of "Take Your Child to Work Day" in the York, Pa. and Dinwiddie, Va. offices on Friday, August 10. The event invites employees to bring their children/grandchildren to work, where a program for all ages was planned from 9am – 1pm. Older children were welcome to shadow their parents for the remainder of the day.
The program included an interactive presentation about Wagman's history, current projects that parents are working on, and how all the people at Wagman contribute on a daily basis. At the York office, participants learned the importance of PPE with an active safety demonstration, toured a bathroom renovation project, and visited various departments on a scavenger hunt. Teams built a geotechnical retention wall with sand and paper that supported kids over 100 pounds! Participants at the Dinwiddie office learned the importance of safety on the jobsite and about surveying with various demonstrations. An estimating lesson and contest and "Equipment Rodeo" was held at both locations providing participants an opportunity to learn about and climb on construction equipment. Other construction themed games and themed activities were ongoing and Virtual Reality demonstrations were offered to older kids and adults. To wrap up the program, children enjoyed lunch and cold treats with their parents.

Wagman is a multi-faceted construction firm with major operations in heavy civil, general construction, and geotechnical construction services. Founded in 1902, Wagman is a fourth generation, family-owned company with offices in Pennsylvania and Virginia and is headquartered in York, Pa.
For more information about Wagman, please visit www.wagman.com