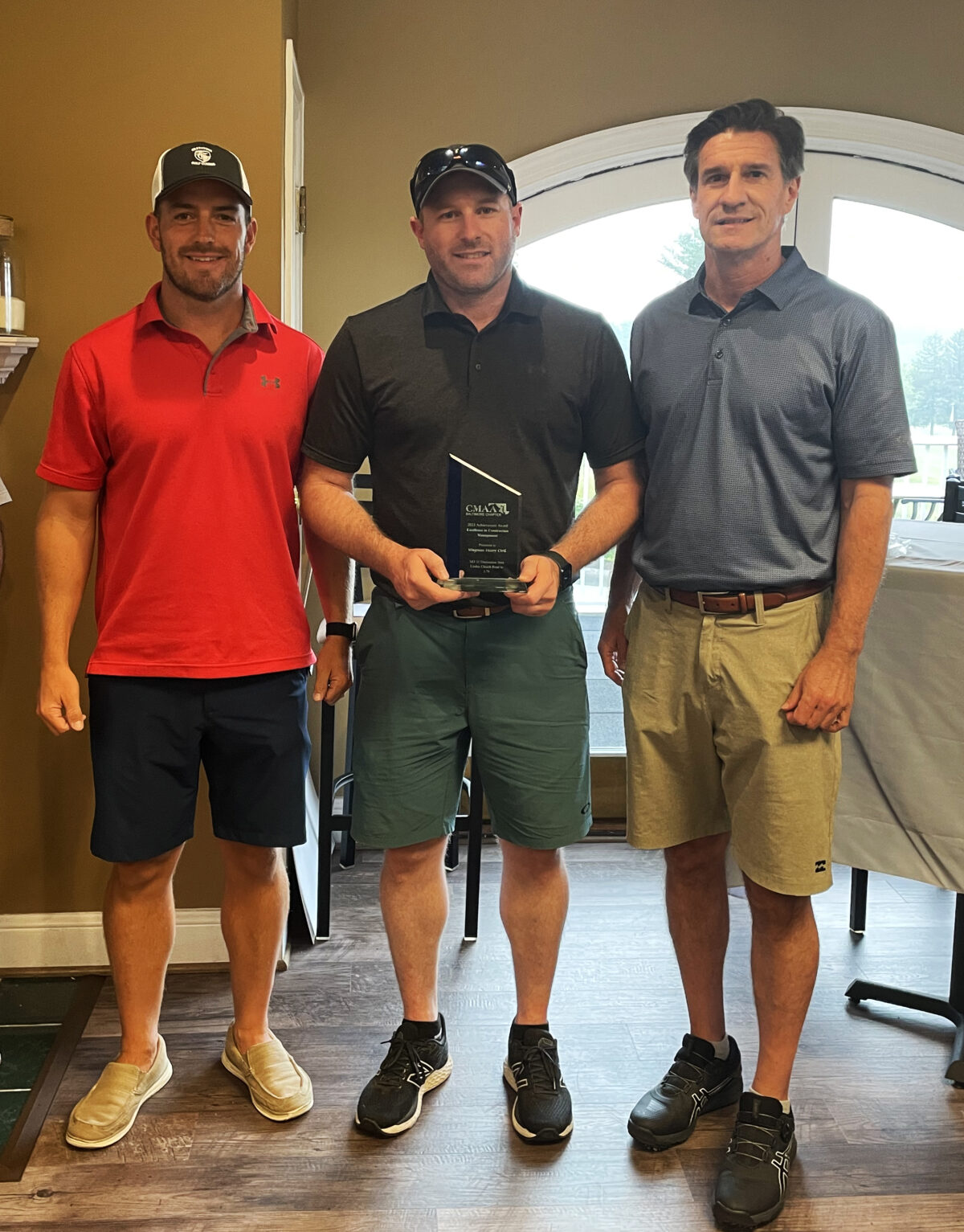 (York, PA) Wagman Heavy Civil, Inc. received a 2023 Excellence in Construction Award in the Transportation – Greater than $15M category by the Construction Management Association of America (CMAA) – Baltimore Chapter for the MD 32 Dualization from Linden Church Road to I-70 project. Members of the project team accepted the award on Tuesday, June 6, 2023 at the CMAA Baltimore Chapter Project Achievement Awards Program held in Baltimore, MD.
The $85M design-build project for the Maryland Department of Transportation State Highway Administration (MDOT SHA), included converting six miles of a two-lane road into a four-lane divided highway, greatly reducing traffic congestion, and providing enhanced safety for motorists. Three existing bridge structures were replaced, as well as 4,500 SF of stream relocation of multiple tributaries to the Middle Patuxent River, including the relocation
of the river itself.
Greg Andricos, President and COO of Wagman Heavy Civil states, "Through collaboration with MDOT SHA and our project partners, the project team delivered a high-quality project, on time and under budget, while greatly increasing Minority Business Enterprise (MBE) firm participation. I commend the team on their hard work, innovation, and dedication."
The mission of CMAA is to promote the construction management profession and its use of qualified construction managers on projects and programs. For more information on CMAA, visit their website.
Wagman is a multi-faceted construction firm with major operations in heavy civil, general construction, and geotechnical construction services. Founded in 1902, Wagman is a fourth generation, family-owned company with offices in Pennsylvania and Virginia and is headquartered in York, PA. As a heavy civil contractor, Wagman is a nationally recognized leader within the industry. Wagman's core competencies include: design-build, infrastructure, marine construction, modified concrete, grooving and grinding, and geotechnical construction services.
For more information about Wagman, please visit www.wagman.com.