(York, PA) Wagman Heavy Civil, Inc. announces the completion of the replacement of three bridges over MD 295 in Baltimore City, MD.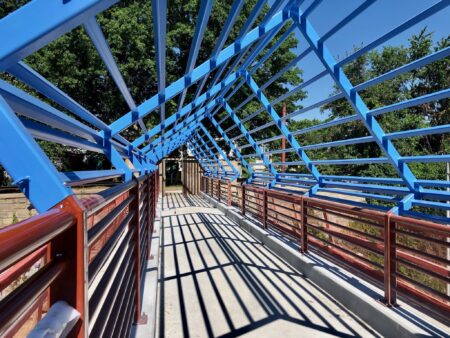 The $35M Triple Bridges Project awarded by the City of Baltimore began in January 2019 and included the replacement of the Maisel Street Pedestrian Bridge, the Annapolis Road Bridge and the Waterview Avenue Bridge. An innovative pedestrian enclosure covers the Maisel Street Pedestrian Bridge, protecting both pedestrians walking on it and drivers below. The existing Annapolis Road Bridge was demolished and replaced with a four-span concrete girder bridge, while the Waterview Avenue Bridge was replaced with steel girders. Additionally, a train tunnel was demolished and replaced with an earth retaining wall to facilitate the widening of MD 295 southbound and reconstruction of Annapolis Road. On and off ramps were reconstructed, signalized intersections were improved, and corridor-wide guide signs were replaced.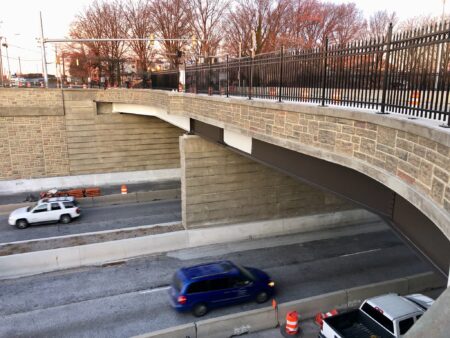 "We worked very hard to develop and implement innovative solutions to safely deliver this complex project to the Westport community, local stakeholders, and the traveling public," comments Greg Andricos, President and COO of Wagman Heavy Civil.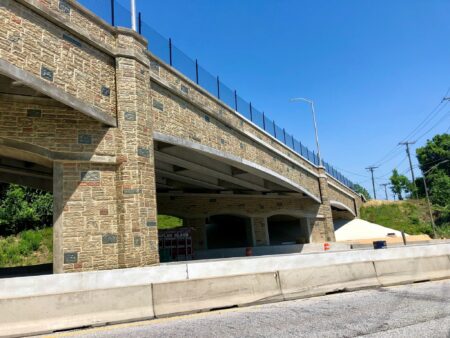 Wagman is a multi-faceted construction firm with major operations in heavy civil, general construction, and geotechnical construction services. Founded in 1902, Wagman is a fourth generation, family-owned company with offices in Pennsylvania and Virginia and is headquartered in York, PA. As a heavy civil contractor, Wagman is a nationally recognized leader within the industry. Wagman's core competencies include: design-build, infrastructure, marine construction, modified concrete, grooving and grinding, and geotechnical construction services.
For more information about Wagman, please visit www.wagman.com.