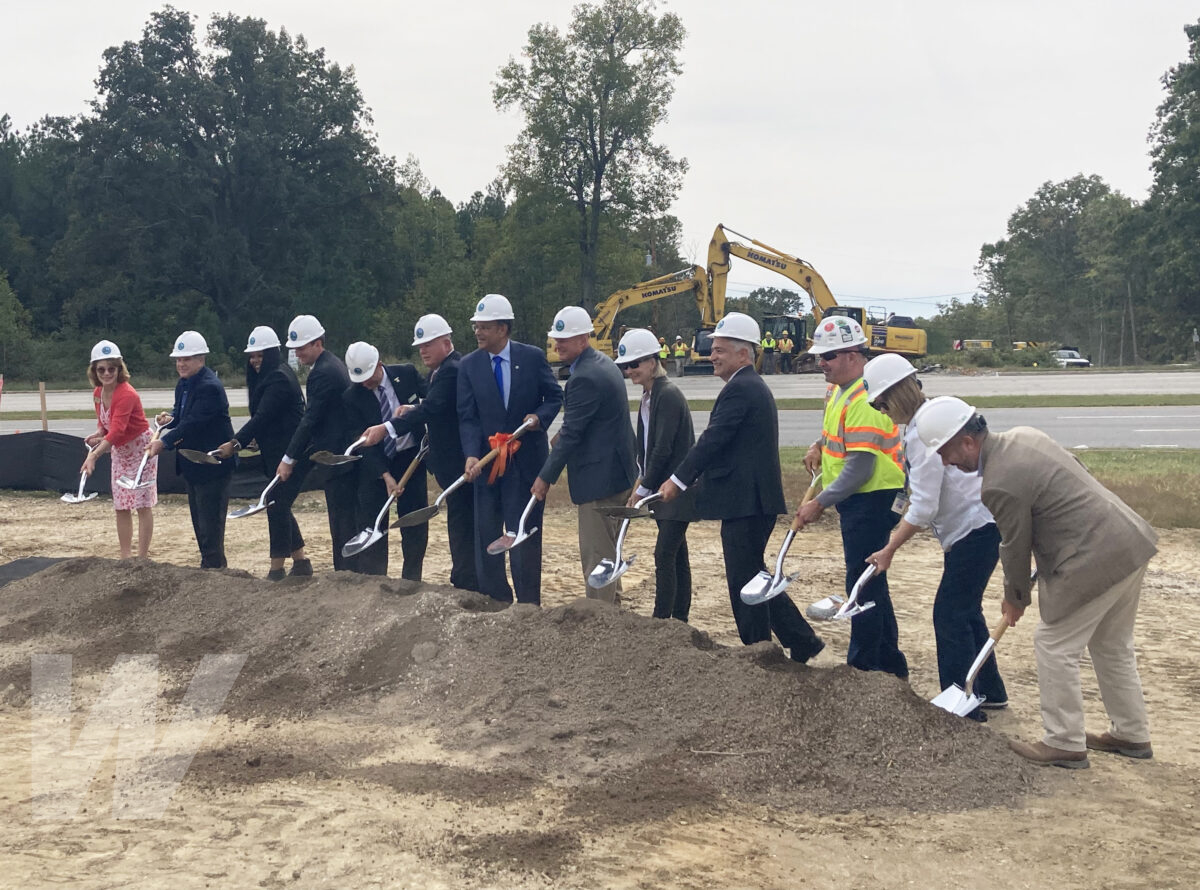 (Dinwiddie, VA) Wagman Heavy Civil, Inc., along with officials from Chesterfield County and the Chesterfield County Board of Supervisors, broke ground on the Nash Road Extension Project on Wednesday, October 11, 2023. Located in Chesterfield, VA, the improvements will relieve traffic congestion around Chesterfield's county government offices.
The $25M project will extend Nash Road (Route 636) by approximately one mile, connecting it with Iron Bridge Road (Route 10) by way of a new signalized intersection. The roadway will feature a lane in both directions, along with a paved four-foot shoulder on both sides. Additionally, a new roundabout will be constructed at the existing intersection of Nash and Beach Roads, as well as a 600' long bridge over a portion of Swift Creek.
"These enhancements will improve the traffic flow in an otherwise congested area," said Greg Andricos, President and COO of Wagman Heavy Civil. "We are excited to begin construction and work with Chesterfield County on this important project."
Wagman Heavy Civil is the general contractor for the project, with JMT serving as the engineer of record. Construction is expected to last until spring 2026.
Wagman is a multi-faceted construction firm with major operations in heavy civil, general construction, and geotechnical construction services. Founded in 1902, Wagman is a fourth generation, family-owned company with offices in Pennsylvania and Virginia and is headquartered in York, PA. As a heavy civil contractor, Wagman is a nationally recognized leader within the industry. Wagman's core competencies include: design-build, infrastructure, marine construction, modified concrete, grooving and grinding, and geotechnical construction services.
For more information about Wagman, please visit www.wagman.com.