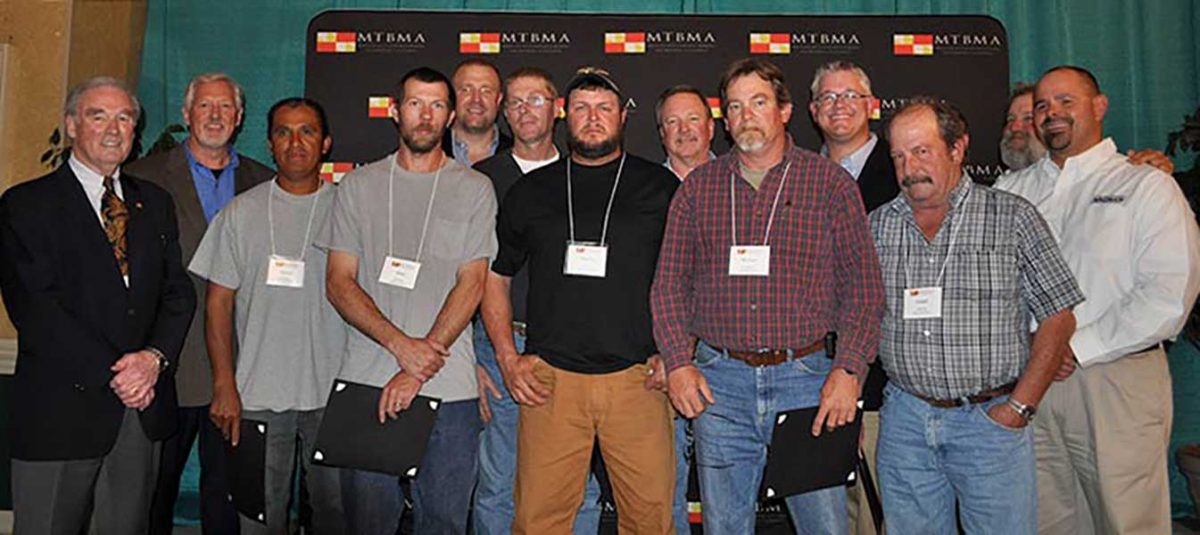 (York, PA ) The Maryland Transportation Builders and Materials Association (MTBMA) recently held their 4th annual Contractor Supervision Recognition Safety Awards Banquet. This event recognized accident-free performances during the 2015 calendar year. Ten Wagman employees were recognized for their leadership, which was responsible for maintaining accident-free worksites on Wagman's Maryland projects.
The Wagman supervisors who received the award were: David Baker, Michael Benney, Mark Bixler, Joseph Gay, Bryan Hyde, Fred O'Brien, Rodney Price, Octavio Resendiz, Brian Sluder, and Steve Tippett.
For more information about Maryland Transportation Builders & Materials Associations (MTBMA), please visit http://www.mtbma.org/.
About Wagman
Wagman, Inc. is a multi-faceted construction firm with major operations in heavy civil construction, full service general contracting, and geotechnical construction services. Founded in 1902, Wagman is a fourth generation, family-owned company with offices in Pennsylvania and Virginia and is headquartered in York, PA.
Wagman Heavy Civil is a nationally recognized leader within the industry. Wagman's core competencies include: design-build, infrastructure, marine construction, bonded concrete overlays, grooving and grinding, and geotechnical construction services.
Wagman has been consistently ranked among the Best Places to Work in PA. For more information about Wagman, please visit www.wagman.com