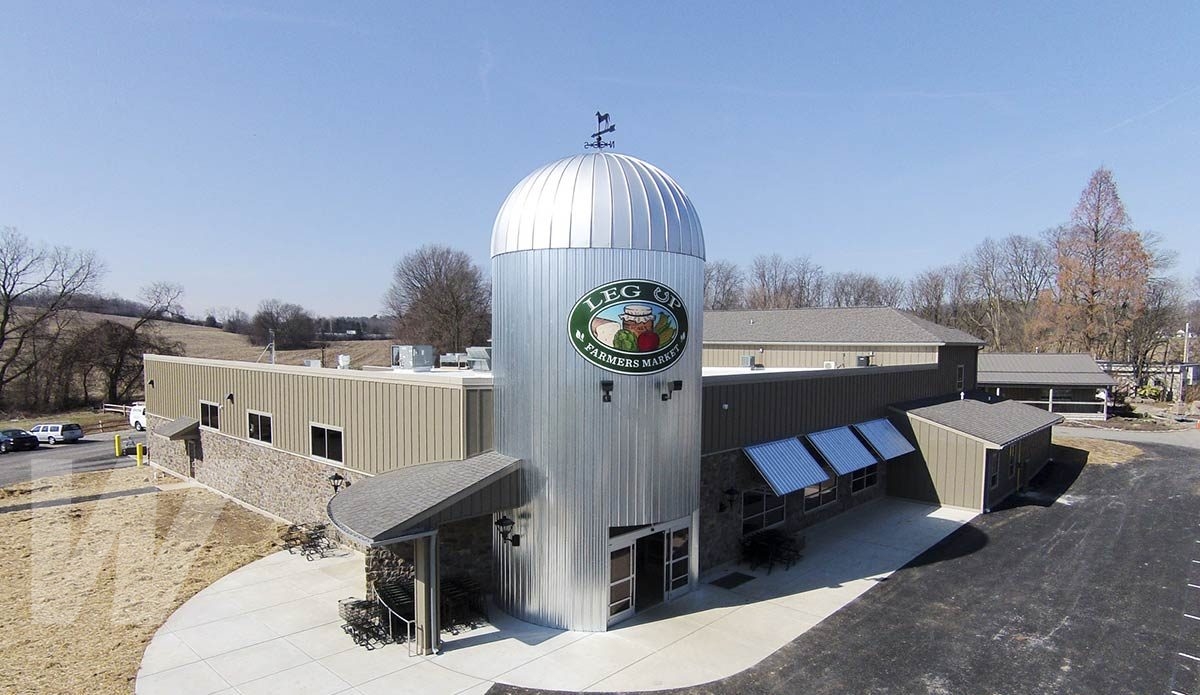 (York, PA ) Wagman Construction has completed construction on the new Leg Up Farmers Market at 3100 N. George Street in Manchester Township.
The new 18,700-square-foot, full-service grocery store sells all-natural foods, including local produce, artisan cheese, local beef, freshly baked breads, brick-oven pizza, self-service ground peanut butter, prepared food, and fresh seafood. Customers can expect roughly 15,000 products in the store, including 120 bulk products like nuts and grains. In addition to the staging areas for produce, a café, seating area, and restrooms are part of the market.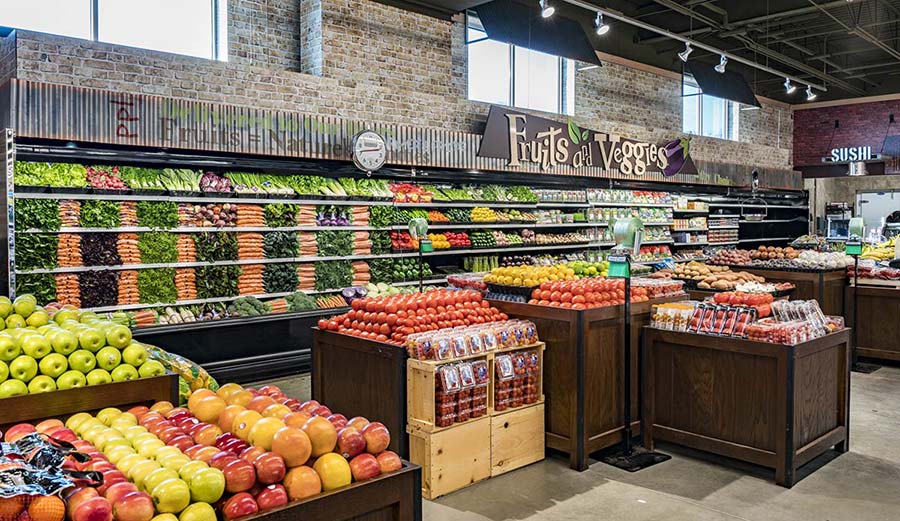 The majority of profits from the market will support Leg Up Farm and Able-Services, two non-profit organizations that are part of the Leg Up Farm Family of companies. "Serving local, fresh foods won't just benefit the York community, but will support the children with special needs receiving therapy at Leg Up Farm," said Leg Up Farm's CEO Louie Castriota.
One particularly interesting feature of the market's exterior shell is the 42' silo which serves as the market's main entrance, acknowledging the important role farmers play in serving the community.
Wagman is a multi-faceted construction firm with major operations in heavy civil, general construction, and geotechnical construction services. Founded in 1902, Wagman is a fourth generation, family-owned company with offices in Pennsylvania and Virginia and is headquartered in York, PA. Wagman has been consistently ranked among the Best Places to Work in PA. As a full service general contractor, Wagman Construction facilitates growth and development in senior living, healthcare, higher education, urban, institutional and industrial markets in central Pennsylvania, Virginia & Maryland. For more information about Wagman, please visit www.wagman.com